______________________________________________________________________________________________________


______________________________________________________________________________________________________

______________________________________________________________________________________________________


______________________________________________________________________________________________________


______________________________________________________________________________________________________

______________________________________________________________________________________________________


______________________________________________________________________________________________________

______________________________________________________________________________________________________


______________________________________________________________________________________________________

______________________________________________________________________________________________________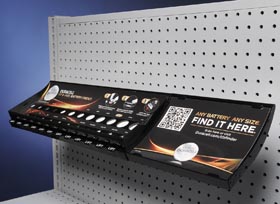 Duracell Fit & Feel Specialty Battery Selector Helps Shoppers Find The Right Battery
Specialty Batteries, particularly the small Coin/Button cells used in watches, calculators, medical thermometers and other small electronic devices, are very challenging for consumers to shop for at retail. Duracell believed that an improved interactive selector that helped shoppers find the right Coin/Button cell and help retailers sell additional high profit margin Coin/Button batteries would be attractive and help Duracell sell more distribution on its product line-up of Specialty Batteries.
A unique interactive selector display (Fit & Feel) was developed for the complex Coin/Button Specialty Batteries. This selector allowed the shopper to match their current Coin/Button cell battery with the right Duracell coded product on the shelf adjacent to
the display. The selector was made from precise injection molded plastic tooling that addressed both the width and depth of each Coin/Button battery cell. The shopper would take their current Coin/Button battery cell and check for the "Fit", by matching the width of the cell to the available holes on the selector. Next, the cells with the proper width would be cross-checked for the proper depth. The shopper confirms that by the "Feel": If the top of the cell is flush to the top of the selector surface, the shopper has found the right replacement cell. The final step is to match the code number by the chosen cell with the correct Duracell package located adjacent to the Fit & Feel Selector. If the shopper wants their original Coin/Button cell back, they simply push up on the tab marked "Lift" and retrieve their battery cell in the "catcher lip" below the cell holes. A QR labeled sign was also added to assist shoppers who did not have their button cell battery with them. Any Smartphone can scan the QR code, where they are taken to a Duracell site that allows them to match up their C/B cell number with the right Duracell C/B cell type. The addition of the Fit & Feel Interactive Coin-Button Cell Battery Selector received positive feedback in research with female shoppers, the primary buyers of these specialty batteries. The Duracell Fit & Feel Specialty Battery Selector was created by RockTenn Merchandising Displays, Winston-Salem, NC; (Web Site) www.rocktenn.com
______________________________________________________________________________________________________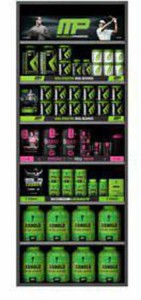 MusclePharm Products Featured On Dedicated Wall Within GNC
MusclePharm Corporation, a scientifically driven, performance-lifestyle sports nutrition company, has expanded its relationship with GNC, a leading global specialty retailer of health and wellness products, to carry all of MusclePharm's brands — MusclePharm® Hybrid and Core Series, Arnold Schwarzenegger Series™ and FitMiss® — on a dedicated wall in all of GNC's U.S. corporate stores.
"I am excited about the expanded commitment and partnership with GNC, nearly doubling the number of stores carrying our brands to more than 4,000, and extending our relationship to include all of our brands with the addition of FitMiss," said Brad Pyatt, chief executive officer of MusclePharm. "Our increased in-store and online presence, which is set to begin in third quarter, will be further supported through a unique and aggressive sales and marketing program." (Web Site) www.musclepharm.com
______________________________________________________________________________________________________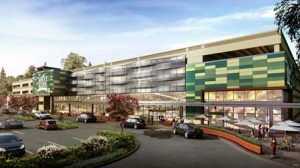 Whole Foods Market And Howard Hughes Corporation Break Ground In Hughes Landing At The Woodlands
Whole Foods Market® recently began construction of a 40,000-square-foot store in Hughes Landing, a 66-acre mixed-use development within The Woodlands in Texas. Upon completion, the Woodlands will feature up to 11 office buildings; shopping, dining and entertainment; an upscale hotel; a fitness center and up to 800 multi-family residences at full build-out overlooking the 200-acre Lake Woodlands. Whole Foods Market, the leading natural and organic food retailer, plans to open its new store in Hughes Landing in 2015.
"Whole Foods Market is the perfect partner for Hughes Landing and The Woodlands," said Alex Sutton, Co-President of The Woodlands Development Company for The Howard Hughes Corporation. "Whole Foods adds a significant component to our mixed-use Hughes Landing development, creating the ultimate lifestyle destination for The Woodlands' residents, visitors and office users."
"The community has been asking for a store in The Woodlands for some time, and we have been working hard to make that happen," said Mark Dixon, Regional President for the company's southwest region. "We're excited to be able to provide the highest quality natural and organic products in the growing and dynamic community that is The Woodlands."
______________________________________________________________________________________________________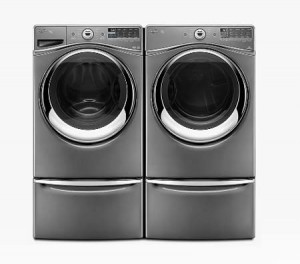 Whirlpool Collaborates With Nest To Create Connected Home Laundry Experience
Whirlpool Corporation, the world's leading global manufacturer and marketer of major home appliances, has introduced integration with Nest devices through the Nest Developer Program. As a participant in the "Works with Nest" Program, Whirlpool Corporation will leverage Nest application programming interfaces (APIs) to create a connected home experience that is purposeful and thoughtful, starting with the laundry category. The two companies share the belief that when products work together they can create a richer consumer experience, beyond a single manufacturer.
"The products Whirlpool designs adapt to consumers' lives and sense what they need – the way they cook, clean and entertain," said Brett Dibkey, vice president and general manager of Integrated Business Units for Whirlpool Corporation. "This collaboration is part of a corporate strategy to build relationships with companies like Nest that demonstrate our shared passion for creating consumer-inspired products. For more than 100 years, Whirlpool Corporation has designed for the way consumers live. It's an exciting time as we look at the future of the home appliance industry and the number of possibilities on the horizon."
Whirlpool brand and Nest have taken the first step in their collaboration with a "Works with Nest" washer and dryer that integrates with the Nest Learning Thermostat™ (http://nest.com/thermostat). The laundry pair connects seamlessly with the Nest Learning Thermostat to leverage Nest's Home and Away modes. Both the washer and dryer can keep clothes fresh if a cycle ends while the consumer is not home. The dryer can also switch into a slightly longer, more energy-efficient cycle if the consumer is away. In addition, for people who are enrolled in Nest's Rush Hour Rewards program through a participating energy provider, the washer and dryer can automatically delay the start of a cycle during high-demand energy periods. Consumers can connect their Nest account to the laundry pair through the Whirlpool Smart Appliance App available on the Google Play and App store.
______________________________________________________________________________________________________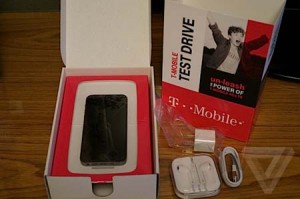 T-Mobile Unveils Test Drive Program
T-Mobile US has introduced "T-Mobile Test Drive" and pioneered a new way to buy wireless in this country. With T-Mobile Test Drive, people can receive an iPhone 5s and unlimited nationwide service to take T-Mobile's network for a data-intensive, seven-day spin at no cost whatsoever. T-Mobile Test Drive is a first-of-its-kind nationwide initiative from a major carrier that the Un-carrier is rolling out at scale. During the first year of the program alone, T-Mobile expects at least one million people to take a test drive.
The T-Mobile's latest initiative takes aim at the painful process of buying wireless in America today. People must decide on a wireless provider without knowing how the network will really work for them – where they live, go to school, work, and play. As a result, the U.S. wireless industry has one of the highest "remorse rates" of any out there. Nearly half (46 percent) of wireless customers say they've signed up with a carrier and then wanted to leave, and one in 10 has actually left within the first 30 days of making a switch.
"The way this industry forces Americans to buy wireless is completely, utterly broken. I'm here to tell you there's a better way," said John Legere, T-Mobile CEO and President. "While the carriers ask you to buy blind, the Un-carrier gives you transparency. Our network kicks ass, and now people can experience for themselves what a data-strong network can do with T-Mobile Test Drive."
T-Mobile Test Drive marks a new campaign to let consumers experience firsthand how the Un-carrier's network is different, even as the company today announced two massive network expansions. T-Mobile has expanded Wideband LTE into 16 total markets, giving all T-Mobile LTE devices a speed boost with capable peak network download speeds up to nearly 150 Mbps – that comes out to a 90-minute HD movie download in under three minutes or an 11-song music album in seven seconds. Building on its data DNA, the Un-carrier also expanded Voice over LTE (VoLTE) to more than 100 million people in 15 total markets. T-Mobile was the first major provider to launch VoLTE, and now, because its network has been designed for data, it is doubling the amount of data dedicated to voice calls for highest-fidelity, crystal-clear HD Voice and faster call setup times than ever before. T-Mobile expects to deploy VoLTE nationwide by the end of the year.
______________________________________________________________________________________________________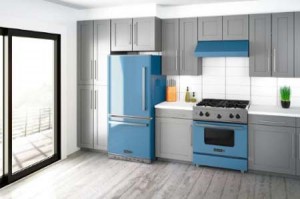 Big Chill Introduces New Era Of Style With New Suite Of Design-Forward Pro-Style Appliances
Big Chill, best-known for its line of classic, mid-century styled appliances, has introduced a contemporary line of pro style appliances, including a Pro Range, Pro Kitchen Hood and a new Pro Refrigerator that bring great design and great performance to the modern home. These new Big Chill Pro kitchen appliances blend sleekly modern looks, bold colors and serious performance coveted by design aficionados and dedicated home cooks alike. In addition to stainless steel, buyers can choose from 11 colors, including French Blue, Cabernet Red, Basil Green, White, Cream, Sunflower Yellow or, any one of 200 custom hues.
______________________________________________________________________________________________________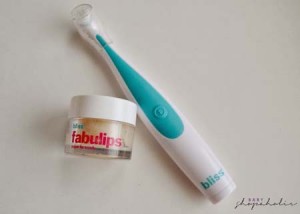 Bliss Introduces 'Pout'-O-Matic Lip-Perfecting Device
Bliss has introduced the 'pout'-o-matic, a revolutionary new spin on lipcare. This pro-powered lip-perfecting device uses gentle rotation and a custom-designed head with massaging nubs to softly yet effectively stimulate and exfoliate lips, buffing away flakiness and dryness. Used with the nourishing fabulips sugar lip scrub, 'pout'-o-matic will instantly revitalize, rejuvenate and smooth lips, preparing them for the ultimate summertime kiss. The ultimate tool for more kissable summer lips, the bliss 'pout'-o-matic is available at Ulta stores.
______________________________________________________________________________________________________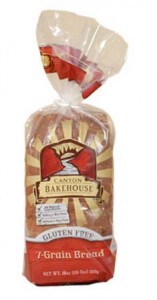 Canyon Bakehouse Gluten Free Breads Expands To All U.S. Target® stores
Canyon Bakehouse, a gluten free artisan bakery out of Loveland, Colo., has expanded distribution of its gluten free bread line in all Target® stores throughout the U.S. Canyon Bakehouse products are baked artisan-style in a certified gluten free facility, made with 100 percent whole grains and free from nuts, soy, dairy, casein and GMOs. Canyon Bakehouse bread varieties include: 7-Grain bread, Mountain White, Deli Rye Style, Cinnamon Raisin, Hamburger Buns, and Hot Dog Buns. The breads can also be found in major natural and conventional grocers nationwide, including Whole Foods Market and Kroger. "Target's shoppers are continually searching for more gluten free options," said Kevin Brouillette, Canyon Bakehouse VP of Sales and Marketing. "Working with Canyon has given them an opportunity to provide a better variety of quality gluten free breads that appeal to a wide range of their guests."
______________________________________________________________________________________________________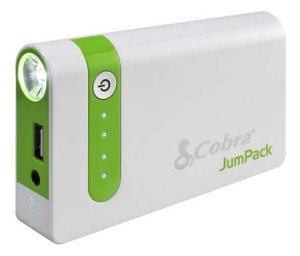 Cobra Electronics Launches Cobra JumPack
Cobra Electronics Corporation, a leading designer and marketer of automotive, mobile, outdoor and consumer electronics, has made available the Cobra JumPack™, a unique, ultra-compact and portable powerpack in pocket-sized dimensions. Slightly larger than a deck of cards and weighing only ten ounces, the Cobra JumPack allows users to rapidly charge smartphones, tablets, cameras or other mobile devices and additionally has enough power to even jumpstart a car, motorcycle, boat or other vehicle. This portable jump starter and mobile charger offers users the reliability and convenience to charge devices multiple times and is the ideal companion for travel, emergencies or multipurpose use. The Cobra JumPack features a powerful 200A starting current, 400A peak current, 2.1 Amp USB output and a powerful 7500 mAh Li-Cobalt Battery with an LED battery status indicator.
______________________________________________________________________________________________________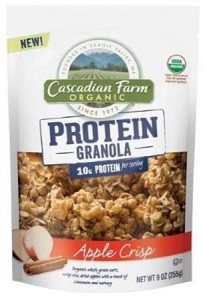 Cascadian Farm Introduces Granola Made With Organic Pea Protein
Cascadian Farm has launched its new Protein Granola, the first organic pea protein granola to come to market. The granola is made with non-GMO organic ingredients in two flavors — Dark Chocolate Coconut and Apple Crisp –with 10 grams of protein. The brand previously introduced Peanut Butter Chocolate Chip and Honey Roasted Nut Protein Chewy Bars made with pea protein in January 2014.
"Alternative, plant-based protein sources are trending globally as consumers seek ways to incorporate more of it into their daily diets," said Taylor West, marketing manager for Cascadian Farm. "Following the January release of our Protein Chewy Bars, we're excited to give consumers even more organic protein alternatives with our two new Protein Granola varieties."
______________________________________________________________________________________________________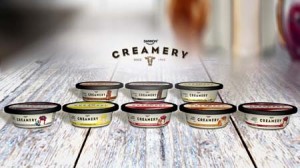 New Dannon Creamery Brand Helps Grow Dairy Dessert Market
The Dannon Company has introduced Dannon Creamery, a brand of pudding- and cheesecake-inspired dairy desserts, giving consumers a first-of-its-kind indulgent dairy dessert option. Five cheesecake-inspired offerings, which have been reinvented using traditional Greek yogurt and topped with delicious fruit sauces, will be complemented by three puddings, made with Grade A milk. "This is another example of Dannon leading category growth and it's not just another flavor or line extension. Dannon Creamery is the launch of a new category within dairy," said Sergio Fuster, Chief Marketing Officer of The Dannon Company. "Living well means enjoying the simple things, like a great dessert, and Dannon Creamery reimagines what indulgence in the dairy aisle can mean. Dessert is about never compromising on taste, and we have created a smart option for indulgence. Expanding into the dessert market and evening day part is a necessary next step to continue to grow the dairy category," said Fuster.
______________________________________________________________________________________________________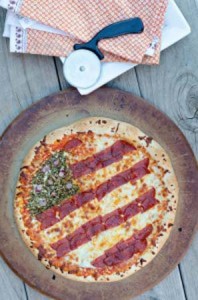 DIGIORNO Pizza Launches First-Ever, Customizable Frozen Pizza
DIGIORNO®, the leader in premium frozen pizza, is enabling consumers for the first time ever, to create a truly customizable and delicious DIGIORNO pizza with its new DESIGN A PIZZA™ kit. Regardless of your pizza-eating personality – hold the veggies, pile on the meat or kick up the spice – the DIGIORNO DESIGN A PIZZA kit lets you customize a pizza with a personal touch based on each person's individual tastes. The new DESIGN A PIZZA kit includes a full-size DIGIORNO cheese pizza with individually wrapped premium meats, veggies, shredded cheese and seasoning packet. Everyone can create their own perfect slice with these three flavorful varieties: Pepperoni and Sausage with Peppers & Onions; Spinach, Tomato & Red Onion with Pepperoni; and
Chicken, Green Peppers & Red Onions with Pepperoni.
______________________________________________________________________________________________________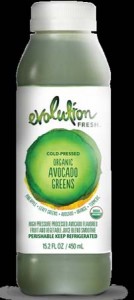 Evolution Fresh™ Doubles Cold-Pressed Green Juice Portfolio In Grocery Stores
Building on its reputation as a leader in green juice, Evolution Fresh has added three new cold-pressed, HPP processed green juices for grocery consumers. With the introduction of three new cold-pressed green juices, the company's green juice product portfolio grows from two to five varieties and offers a spectrum of flavor options for consumers who drink green juice every day or those who are interested in starting. The full line of Evolution Fresh™ cold-pressed green juices is being distributed to grocery retailers across the U.S. and include: Coconut Water and Greens; Smooth Greens; Organic Sweet Greens and Ginger; Sweet Greens and Lemon; and Essential Greens with Lime.
______________________________________________________________________________________________________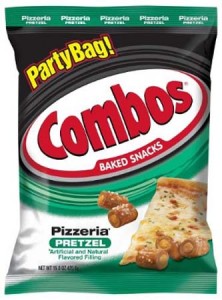 Combos Brand Offers New Party Bag Size
Mars Chocolate North America has introduced the new COMBOS(R) Party Bag, just in time for summer gatherings. The larger, 15 oz. bag is perfect for sharing with friends and family, whether they are headed to the beach, hitting the road or enjoying an outdoor picnic. COMBOS® Party Bag is available in three popular flavor varieties including Cheddar Cheese Pretzel, Pizzeria Pretzel and Cheddar Cheese Cracker. Good things are meant to be shared," said Roy Benin, Chief Consumer Officer, Mars Chocolate North America. "The new COMBOS® Party Bag gives our fans the chance to share their favorite COMBOS flavors with friends and family."
______________________________________________________________________________________________________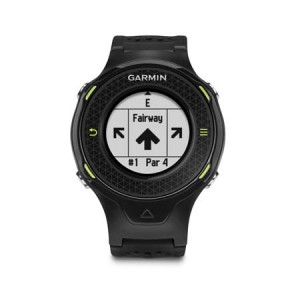 Garmin Introduces A Feature-Packed GPS Golf Watch
Garmin, global leader in satellite navigation, has introduced the Approach S6 touchscreen watch equipped with all-new golf watch technology. The Approach S6 boasts first-of-its-kind swing metrics and training tools right on a golfer's wrist. SwingTempo, TempoTrainer and SwingStrength™ can be used to improve golfers' swing consistency and synchronization, making the S6 an essential tool on the driving range, in the tee box, on the green, or even in the clubhouse. The S6 is the first golf watch to offer full CourseView maps with GreenView, Touch Targeting, and PinPointer™ on a high-res color touchscreen. With this brand new technology, the Approach S6 provides what a golfer needs to improve their game in a sleek wristwatch.
______________________________________________________________________________________________________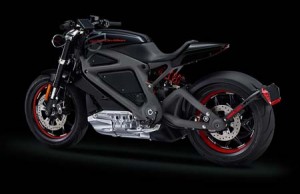 Harley-Davidson Reveals Project LiveWire™, The First Electric Harley-Davidson Motorcycle
Harley-Davidson has revealed Project LiveWire – the first Harley-Davidson® electric motorcycle. While not for sale, Project LiveWire is specifically designed for the purpose of getting insight into rider expectations of an electric Harley-Davidson motorcycle.
The Project LiveWire Experience invites customers to test ride, provide feedback and learn more about the story of the motorcycle. Even those who don't yet ride will have the opportunity to feel the power of Project LiveWire through Jumpstart – a simulated riding experience. A 2014 U.S. tour – kicking off with a journey down Route 66 – will visit more than 30 Harley-Davidson dealerships now through the end of the year. In 2015, the Project LiveWire Experience will continue in the U.S. and expand into Canada and Europe. Longer term plans for retail availability of Project LiveWire will be influenced by feedback from riders along the Project Livewire Experience tour.
"Project LiveWire is more like the first electric guitar – not an electric car," said Mark-Hans Richer, Senior Vice President and Chief Marketing Officer, Harley-Davidson Motor Company. "It's an expression of individuality and iconic style that just happens to be electric. Project LiveWire is a bold statement for us as a company and a brand." The bike offers a visceral riding experience with tire-shredding acceleration and an unmistakable new sound. "The sound is a distinct part of the thrill," said Richer. "Think fighter jet on an aircraft carrier. Project LiveWire's unique sound was designed to differentiate it from internal combustion and other electric motorcycles on the market."
______________________________________________________________________________________________________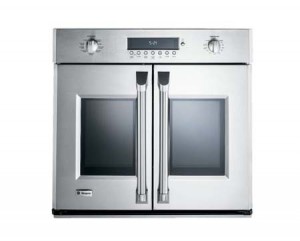 New GE Monogram French Door Wall Oven Puts Culinary Possibilities Within Reach
The influence of the professional chef on consumers has inspired GE to introduce a new Monogram® French door wall oven with cooking features fit for the pros but designed for the home. The new French door wall oven physically puts professional-grade cooking technology in reach. Because the oven's doors open in the middle instead of the top, consumers can stand closer to the oven when lifting items in and out, while maintaining distance from the hot doors. Both doors open together for added convenience, especially helpful when juggling multiple cooking tasks. As a benefit for small kitchens, the French door design requires less space in front of the oven, making it ideal for areas with limited floor space.
______________________________________________________________________________________________________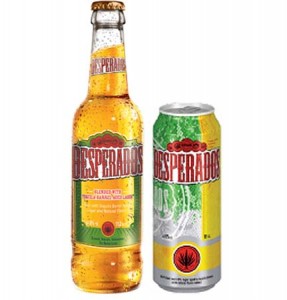 HEINEKEN USA Introduces Desperados, A One-Of-A-Kind Beer
HEINEKEN USA, one of the nation's leading importers of upscale beer brands, has introduced Desperados, a one-of-a-kind beer blended with tequila barrel-aged lager that delivers a uniquely refreshing and smooth taste. Crafted at the crossroads of beer and spirits techniques, this distinct Latin-inspired European import beer is launching in select retail and on-premise outlets in the Southeast.
"Desperados, a brand that is leading the development of the new Spirited Beer segment globally, is now coming to the U.S.," said Monique Acevedo, VP Innovation, HEINEKEN USA. "Desperados is a game changer in the beer category. It is a crafted beer that combines the refreshing tasting character of beer, with the high-energy and nightlife image usually associated with spirits such as tequila. This brand balances a smooth and less bitter taste with a 6% ABV. Desperados is a global brand with presence in 66 countries where it has delivered double digit growth year on year. We are very excited to bring this one-of-a-kind beer to the U.S. this spring."
______________________________________________________________________________________________________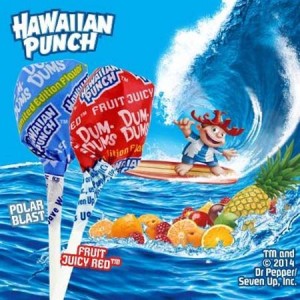 New Limited Edition Hawaiian Punch® Dum Dums® Introduced
Hawaiian Punch's iconic Fruit Juicy Red(TM) flavor and Polar Blast have been introduced as two of the sixteen Dum Dums flavors available in specially marked bags for a limited time only. The new flavors deliver the same bold and unique taste that Hawaiian Punch is known for and can be easily spotted by their special wrappers. "Dum Dums is known for flavor variety and that brings an element of discovery to the brand experience," said Evan Brock, Director of Marketing at Spangler Candy Company. "Moms and kids will be excited to find these special flavors in their bags of Dum Dums this summer."
______________________________________________________________________________________________________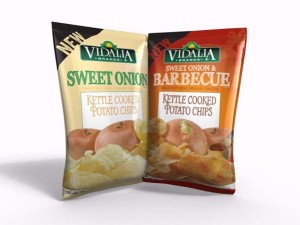 Inventure Foods Adds Kettle-Cooked Potato Chips To Its Vidalia Brands™ Snack Foods
Leading snack food innovator, Inventure Foods, expands its licensed Vidalia Brands™ snack food lineup with the introduction of Vidalia® Kettle Potato Chips™, the first premium potato chip to feature the legendary sweet flavor of real Vidalia® onions, available in Sweet Onion and Sweet Onion Barbecue flavors. To coincide with this year's onion harvest, the new sweet and savory potato chips are currently in stores, featured alongside Vidalia onions in the fresh produce section of grocery stores nationwide. The new potato chips join the existing line of Vidalia® Sweet Onion Petals™ snacks originally introduced last year under the joint licensing agreement between Inventure Foods, Inc. and Vidalia Brands, Inc. "Onion flavors have traditionally fared well in the snack food aisle," said Steve Sklar, senior vice president and general manager for Inventure Foods, Inc. "However, never before has a potato chip been seasoned with Vidalia sweet onions and, I must say, the result is tremendous. The sweetness of these unique onions pairs perfectly with a moderately-salted profile and a crunchy bite. Frankly, it's one of the most distinctive flavors we've ever developed."
______________________________________________________________________________________________________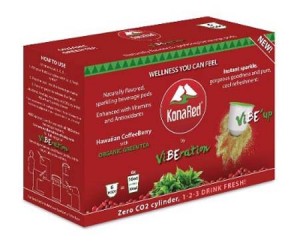 KonaRed To Co-Develop Flavor Pods Exclusively For Use With SDS' At-Home Carbonation Appliances
KonaRed Corporation, manufacturers of Antioxidant Juices and nutritional supplements from the exclusive Hawaiian CoffeeBerry®, coffee fruit from Kona, Hawaii, is partnering with Sparkling Drink Systems International (SDS), which specializes in beverages and at-home carbonation products. SDS and KonaRed will together launch worldwide a line of powdered beverage pods co-developed exclusively for use with Viberation, SDS' new generation of At-Home Carbonation appliances and portable beverage products which use a patented powered technology to deliver fizz, flavor and functional benefits all in one pod, in just two easy steps (insert pod and push to pierce) and with no CO2 cylinder. The KonaRed / Viberation co-branded beverage range is expected to include original Hawaiian CoffeeBerry®, Organic Green Tea and Coconut Water flavor pods and be available in the United States in late 2014.
______________________________________________________________________________________________________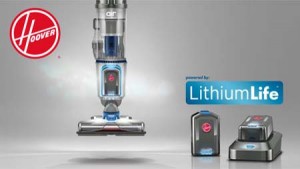 Hoover Releases Air Cordless Driven By LithiumLife Batteries
The new Hoover Air Cordless is a full-size, whole-home, cordless upright vacuum cleaner driven by new LithiumLife battery technology. Full-size capacity, 50-minutes of run time from two LithiumLife batteries, and excellent maneuverability combine to make the Hoover Air Cordless a whole home solution. Paired with Hoover's high-output charger, LithiumLife batteries make the possibility of continuous untethered cleaning a reality. Hoover, inspired by its corporate affiliation with two powerful contractor-grade tool brands, developed its lithium-ion battery to be as rugged as it is long lasting. Each vacuum comes with two batteries which combine to give Air Cordless 50-minutes of fade-free power; enough to clean 2,500 square feet. Air Cordless moves effortlessly from cleaning carpets to hard floors and at 9.9 pounds, it's Hoover's lightest bagless-upright, offering premium portability.
______________________________________________________________________________________________________
Mattel Debuts Entrepreneur Barbie
With 150+ careers, Barbie® has always encouraged girls that if you can dream it, you can be it. With the launch of the Entrepreneur Barbie® doll, available now, she is blazing trails along with other female leaders who are proud to be the boss. Girls and parents can explore inspirational tips, career-themed games and activities at www.Barbie.com/entrepreneur and purchase career dolls available at retailers nationwide.
______________________________________________________________________________________________________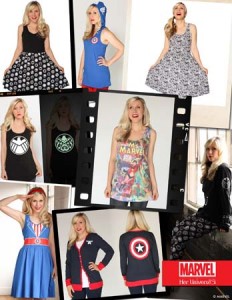 Her Universe And Marvel Team Up To Launch Ultimate Fangirl Fashion Apparel Line
Her Universe™, the leader in female genre merchandise, is collaborating with Marvel Entertainment and Disney Consumer Products, to create a fashionable collection of empowering Super Hero apparel for the ever-growing female fan base of Marvel comics, films and television series. The Marvel by Her Universe line of "geek couture" is premiering with an action-packed assortment of Captain America fashion items along with fan favorite Marvel characters on fashion tops, tanks, dresses, cardigans, hoodies, skirts, leggings and more that will inspire fangirls of all ages to channel their inner Super Hero. With strong female characters such as Black Widow, Elektra, She-Hulk and Ms. Marvel being spotlighted in their own comics, the Marvel by Her Universe line will celebrate this effort by creating fashion forward products exclusively for the female Marvel fan.
______________________________________________________________________________________________________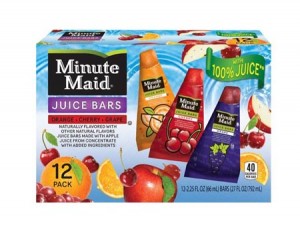 J&J Snack Foods Debuts Minute Maid Flavored 100% Juice Bars
New Jersey-based J&J Snack Foods introduces Minute Maid 100% Frozen Juice Bars, which are naturally flavored and made with apple juice from concentrate and added ingredients. The grape, orange and cherry flavors in the 2.5 fl. oz. bars offer a 40 calorie, portion controlled snack. Additionally, the gluten and nut free frozen juice bars are sweetened only with fruit juice and are processed in a peanut free facility. "The Minute Maid 100% Juice Bars are unique to the frozen aisle," said Alissa Davis, Director of Marketing for J&J Snack Foods. "Families can enjoy these kid-friendly treats."
______________________________________________________________________________________________________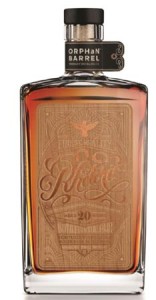 Rhetoric Whiskey Released By Orphan Barrel Whiskey Distilling Company
Rhetoric Whiskey, the newest addition to the Orphan Barrel Whiskey Distilling Company, is a highly limited craft bourbon that will be progressively aged and released over the coming years. The 20-year-old variant will be released this year. This approach will grant whiskey enthusiasts the chance to compare these exclusive offerings as they mature and collect an enviable series of Rhetoric Whiskies. The Orphan Barrel Whiskey Distilling Company was created in early 2014 to locate forgotten barrels of craft whiskey from around the world and share them with discerning adult fans. Rhetoric stocks were discovered in warehouses at the Stitzel-Weller facility in Louisville, Ky., and distilled in both the New and Old Bernheim distilleries in Louisville. The whiskey is beautifully aged and hand bottled in Tullahoma, Tenn.
______________________________________________________________________________________________________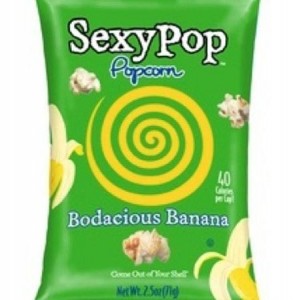 SexyPop Launches Anti-Aging Popcorn
SexyPop has launched Bodacious Banana flavored popcorn, rich in potassium, antioxidants, and real bananas. It joins the already sexy line of healthy flavors: Bangin' Cheddar, Lightly Salted, French Butter, Brazilian Coconut and Black Pepper popcorn. SexyPop Popcorn has been shown to have more antioxidants than vegetables, making them good for your skin and anti-aging. On trend, SexyPop Popcorn satisfies an exploding market of on the go consumers who strive to be healthy, and work at it.
______________________________________________________________________________________________________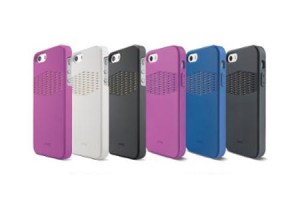 Pong Cases Launching At Best Buy Stores
Pong Research Corporation, the creator of mobile device cases with "intelligent antenna technology," is introducing the latest Pong cases at Best Buy. Pong cases are embedded with a micro-thin gold-plated antenna that redirects wireless energy away from the user – improving a device's outbound signal strength, increasing its transmitting range to the tower and reducing the user's exposure to wireless energy. Best Buy will offer the Pong Classic Case for the iPhone 5/5s in White, Black, and Best Buy's exclusive color Radiant Orchid as well as the Pong Rugged Case for the iPhone 5/5s in Black and Best Buy's exclusive colors Radiant Orchid and Cobalt Blue. "Pong cases are built with patented antenna technology and have been tested in FCC-certified laboratories where they are proven to be the only cases that can increase your mobile device's outbound signal strength while also reducing your exposure to wireless energy," said Kevin Passarello, EVP, Pong Research Corporation. "Best Buy consumers will now have access to a new case solution for their mobile devices – one that optimizes performance while offering the added benefit of protection."
______________________________________________________________________________________________________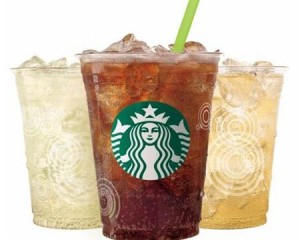 Starbucks Expands Cold Beverage Line-up With New Fizzio™ Handcrafted Sodas
Just in time for summer, Starbucks has expanded its cold beverage portfolio with the addition of Fizzio™ Handcrafted Sodas, which are carbonated fresh and debut in three classic flavors with a Starbucks twist – Spiced Root Beer, Golden Ginger Ale and Lemon Ale. Each Fizzio soda contains no artificial flavors, no preservatives or high fructose corn syrup and has 100 calories or less in a Grande (16 fl. oz.). The new Fizzio sodas will be available at select Starbucks locations in the U.S. "We have heard from our customers that they're looking for more refreshing, cold beverages, especially during the warm summer months," said Cliff Burrows, group president, U.S., Americas and Teavana. "Fizzio Handcrafted Soda is unlike any soda in the marketplace because it's handcrafted and made-to-order each time."
______________________________________________________________________________________________________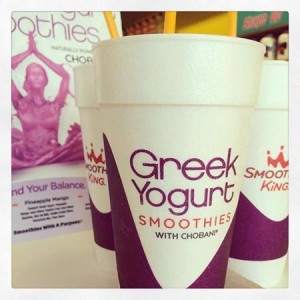 Smoothie King Offers New Greek Yogurt Smoothies
Smoothie King Franchises, Inc. has introduced three new Greek Yogurt Smoothies to its menu. Greek yogurt's protein, probiotic and calcium attributes, paired with Smoothie King's real fruit, vegetables, juice blends and fiber, work together to create a meal replacement any time of the day. Three Greek Yogurt Smoothies, which are naturally powered by Chobani® Greek Yogurt, have been added to the Smoothie King menu for this initial rollout: Blueberry Strawberry, Pineapple Mango, and Carrot Orange. "We found Greek yogurt to be a perfect addition to the purposeful, high-quality and delicious smoothies we offer to people all over the world," said Wan Kim, owner and CEO of Smoothie King. "By incorporating these new smoothies on our menu, we are making a statement that Greek yogurt is not just a trend, but part of a healthier day-to-day lifestyle. Our goal is to help guests balance their weight management goals without sacrificing flavor."
______________________________________________________________________________________________________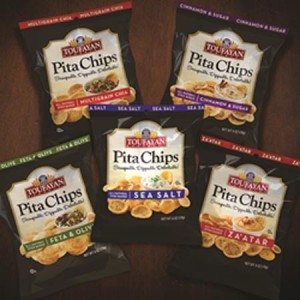 Toufayan Introduces A Unique Line Of Pita Chips
Toufayan, the oldest privately owned bakery in the US, has taken its 85 years of making fresh pitas and created a uniquely crunchy, all natural line of Toufayan Pita Chips. Toufayan Pita Chips are all-natural and are cholesterol and trans-fat free. They come in 5 great tasting varieties including Sea Salt, Za'atar, Feta & Olive, Sugar & Cinnamon, and Multi Grain Chita. "While Pita Chips have been around for years, there's never been a pita chip like this," said Karen Toufayan, Marketing & Sales Director at Toufayan Bakeries. "Using a patent-pending process and technology we've taken our mini 2-inch round pocket pita and perfectly separated the tops and bottoms of every pocket, so every pita chip in the bag is a consistent (scoopable) shape, texture, and flavor. They are perfectly designed for dipping."
______________________________________________________________________________________________________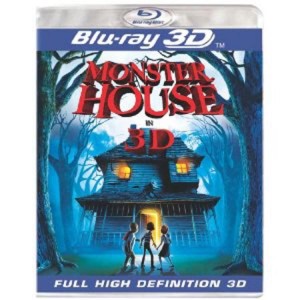 WBHE To Offer New Films In Sleek Premium Blu-ray™ Packaging
Warner Bros. Home Entertainment (WBHE) will launch its new Diamond Luxe Editions – special new releases that will be offered in sleek and elegant collector-style packaging. The releases selected to introduce the packaging will be two-disc sets of anniversary editions, alternate cuts and other signature titles – all of which will boast new or outstanding vintage bonus features. The first group of Diamond Luxe Edition titles includes anniversary editions of The Green Mile, Gremlins, Natural Born Killers and Forrest Gump. Ben-Hur will also be offered in a new Two-Disc Blu-ray™ edition. Diamond Luxe Editions represent state-of-the art-design, intended to communicate sophistication, class and value. They are an homage to the company's iconic film catalog and designed to encourage collectability – a boon to home libraries everywhere.
______________________________________________________________________________________________________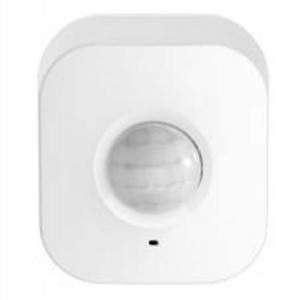 D-Link Extends Connected Home Offerings With Wi-Fi Motion Sensor And mydlink™ Home Mobile App
D-Link is now shipping a new Wi-Fi Motion Sensor, the company's latest addition to its line of Connected Home products designed to make one's home smarter and safer. The compact motion sensor plugs into an open power outlet and alerts users of activity at home with a push or text notification as soon as it detects motion. D-Link today also announced the intuitive mydlink Home mobile app for iOS® and Android™ smartphones and tablets, providing instant control over D-Link® smart devices from anywhere, anytime. In addition to transforming a mobile device into a remote control for D-Link smart products, the free mobile app can also be used to pair D-Link smart devices together to truly automate a home. "D-Link's Wi-Fi Motion Sensor, along with Wi-Fi Smart Plugs and Wi-Fi Cameras, provide a complete Connected Home Solution that gives our customers the peace of mind that comes from knowing their home – and everything in it – is safe and sound while they're away, " said Daniel Kelley, vice president of marketing, D-Link Systems, Inc. "The ability to control devices remotely, automate electronics, and get a quick view of what's happening at home from virtually anywhere puts our customers in the driver's seat of their home security solutions."
______________________________________________________________________________________________________

DISH Eliminates Wire Clutter With New Wireless Joey
DISH's Wireless Joey™ system gives consumers the ability to watch TV virtually anywhere in and around the home without the need for wiring. The small client connects wirelessly to the Hopper® Whole-Home HD DVR using a dedicated 802.11ac access point.
"Wireless Joey expands installation options where coaxial or Ethernet wiring is either difficult or undesirable, eliminating unsightly wire runs," said Vivek Khemka, DISH Senior Vice President of Product Management. "You're no longer forced to position your TV on the same wall or near a room's coax outlet. Whether you're in a new house, an older home or on a backyard patio enjoying a family cookout, Wireless Joey delivers television where you want it."
______________________________________________________________________________________________________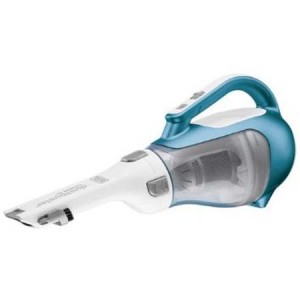 New Lithium Cordless Handheld Vacs Available From BLACK+DECKER
BLACK+DECKER™ is offering a new range of powerful cordless Lithium Ion handheld vacuums. The collection includes the 20V MAX & 16V MAX Lithium Flex™ Vacs with Floor Heads and the 20V MAX Lithium Pivot™ Vac. The lightweight and compact 20V MAX & 16V MAX Lithium Flex Vacs with Floor Heads offer limitless versatility and are the ultimate in portable, multi-functional vacuuming. No longer just a simple hand-carried vacuum, the Flex Vacs provide easy clean-up high or low, in the house or car, and on any floor surface – wood, tile, carpet, rugs, etc. Jeremy Lippenholz, Product Manager for Home Cleaning Products said, "Lithium Ion battery technology has enhanced the performance of BLACK+DECKER's handheld vacuums. Other types of batteries fade and lose suction, making it difficult for homeowners to complete their cleaning task before running out of power. Instead, Lithium Ion batteries offer strong suction and fade-free power throughout their use giving homeowners the confidence that they can complete tasks quickly and conveniently."
______________________________________________________________________________________________________

Agave Underground Tequila Introduces Sabroso
Agave Underground Tequila, headquartered in Orange County, California, is introducing Sabroso, a prickly pear infused tequila produced from the finest quality agave plants harvested in Jalisco, Mexico. Agave Underground Tequila is now in a total of 22 states and 2 provinces in Canada – British Columbia and Alberta. "Our plan has been aggressive. We will now have 4 tequilas to offer to our consumers. Our current products in the market are sipping tequilas. Sabroso will touch our shooter consumer and offer a flavored infused product that is limited in the tequila market," said Mike Ivey, President of Agave Underground Tequila.
______________________________________________________________________________________________________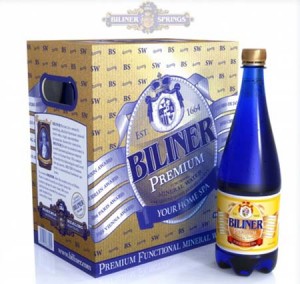 BILINER, World's Oldest Pure Mineral Water, Now Available At Groceries, Specialty Stores
BILINER, maker of the world's oldest pure mineral water, has introduced its popular, upscale and health-oriented products in groceries and specialty stores across the U.S. Celebrating its 350th anniversary this year, BILINER can now be purchased in 400-plus stores in over 20 states. BILINER's flagship products include: Premium Mineral Water – Originating from volcanic rock, Premium is a naturally sparkling, alkaline functional mineral water with a high concentration of minerals (5000 PPM). It is bottled exactly as it flows from its source and contains sodium, potassium, calcium, magnesium and iron, as well as anions of chloride, sulfate and bicarbonate. Royal Class Spring Water – A natural, high-quality spring water ideal for healthy hydration. Royal Class is noted for its velvety taste and perfect balance of minerals. It is "untouched by human hands" and bottled at Biliner's sterile plant in the Czech Republic. "BILINER is the world's purest water with unmatched health and wellness benefits and a refreshing taste," said Dennis Gonsiorovsky, CEO of BILINER. "Product quality, coupled with our centuries-long brand leadership in Europe, has BILINER poised for even greater discovery throughout North America."
______________________________________________________________________________________________________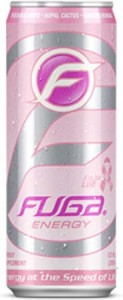 Aquarena Beverage Expands Its Line-Up To Include All-Natural Energy Drink
"The healthy energy drink YOU'LL FEEL GOOD about drinking" is the mantra of the newest member of the Aquarena Beverage family, FUGA Life, which has hit the market in 12 oz. Sleek® Cans from Rexam. Developed with a new formulation that features no artificial ingredients to promote health and well-being, FUGA Life was created in partnership with the National Breast Cancer Foundation® (NBCF). It features a pink lemonade flavor and a proprietary blend of 100 percent natural caffeine from Yerba Mate, green tea and coffee beans for an all-natural energy boost. Additional ingredients include green coffee bean extract, famous for appetite suppression and fat burning properties, Moringa, a super-food that contains essential amino acids and Reishi mushrooms to help enhance the immune system. The result is a multi-functional beverage that fits well into the NBCF's mission to promote a healthy lifestyle.
______________________________________________________________________________________________________
Carhartt Appoints Tony Ambroza To SVP Marketing
Carhartt, America's premium work wear brand since 1889, has appointedTony Ambroza as Senior Vice President of Marketing. Since joining Carhartt, Ambroza and his team produced five multimillion dollar national brand campaigns including the company's first-ever fully integrated national spring campaign in support of the Carhartt Force™ T-shirt collection.
______________________________________________________________________________________________________
POINT 3 Appoints Mikko Simon VP, Marketing
POINT 3 Basketball has named Mikko Simon as the brand's new Vice President of Marketing. Simon brings more than 15 years of international sports and marketing experience to POINT 3 and will be responsible for brand strategy, marketing operations, and driving consumer awareness globally. Simon joins POINT 3 from Amer Sports Corporation, where he was a driving force in bringing the company's brands such as Wilson, Salomon and Arc'teryx, more strongly into digital marketing and e-commerce.
______________________________________________________________________________________________________
Rent-A-Center Names Mike Case, VP, Marketing Strategy And Insights
Rent-A-Center, the nation's largest rent-to-own operator, has appointed Mike Case to vice president of marketing strategy and insights. Case is charged with the global administration of customer insights/market research, marketing analytics, business innovation, customer relationship management (CRM) and loyalty. Recently, Case served as vice president marketing and senior loyalty officer for La Quinta Inn & Suites.
______________________________________________________________________________________________________
URway Holdings And AV Rental Depot Sign Kiosk Sales And Rental Distribution Agreement
URway Holdings is dedicating its kiosk business line resources to expand its footprint in the growing Audio Visual marketplace as part of an agreement with AV Rental Depot. "I have longed believed that the mainstream Audio Visual market was not adequately served by the traditional interactive kiosk or digital display vendors and over the past few years I have refocused on growing our two kiosk business lines in this mature and expanding market," said Edward Crowley, the President & CEO of URway Holdings and founder of URway Kiosks, the manufacturer of the Sojourn series kiosks. "These focused efforts combined with the broad acceptance of the URway Kiosks Sojourn series kiosk for temporary and permanent deployments has reinforced our desire to have a strong Audio Visual market partner. We were looking for a partner with extensive industry knowledge, expansive reach across the traditional AV market, that also had strong sales and support expertise and in the special events, exhibits and rental markets. We certainly found all of these and more with our new AV Rental Depot partnership."
______________________________________________________________________________________________________
Harvey, Baltimore-Based Brand Activation Agency, Appoints Seven New Employees
Harvey, a leading Baltimore, MD-based brand activation agency, previously known as Harvey & Daughters, has added seven new employees. The new hires include: Cara Clement, Senior Account Executive, working on COVERGIRL, managing the client¹s relationship with Wal-Mart and spearheading special projects. Previously, at Under Armour, she worked as associate manager, brand creative. Erle Howard, Senior Designer, fulfilling multiple roles in design, production and illustration. His clients include Glory Days Grill, Goetze¹s Candy, H&S and Manischewitz. Meagan Hynes, Design Development Manager: Hynes will manage the graphics process and production vendors. Prior to Harvey, she spent five years at Carton Donofrio, Inc. as a print/digital ad coordinator. Kathryn Kimmel, Account Executive, will work on Goetze¹s Candy and COVERGIRL. Before joining the agency, Kimmel served as a global merchandising assistant for Calvin Klein. Harvey has also hired two junior designers, Lyndsay Lewman and Chelsea Maymon as well as a Marketing Coordinator, Alex Ford.
______________________________________________________________________________________________________
Frank Mayer Appoints Nick Bendiak Account Executive
Frank Mayer and Associates has appointed Nick Bendiak as Account Executive. Bendiak has extensive experience developing and executing in-store marketing campaigns for high profile brands. He will use his knowledge of the point-of-purchase retail industry to work with Fortune 500 retail and brand marketing clients, out of the East Coast office.
______________________________________________________________________________________________________
CBX Appoints Anthony Simon Group Director Branded Environments Team
Global brand agency CBX has appointed Anthony Simon as Group Director of its branded environments team. The retail and restaurant design industry veteran brings more than 20 years of experience to CBX, where he will provide creative leadership, oversee process and operations, as well as drive business development efforts. He reports to Joseph Bona, President, CBX Branded Environments.
______________________________________________________________________________________________________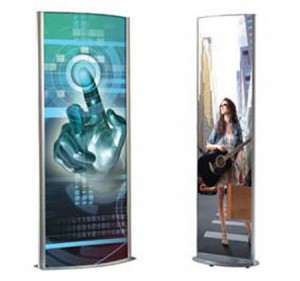 Shelf Talkers Offers Indoor Signage
Lumina Floor Totems provide great visibility for indoor signage. The double-sided floor totems are stocked in a backlit and non-backlit style. The totems are crafted out of aluminum for a strong and smooth finish. Print can easily be changed at any time and stays protected with a clear cover. For more information, contact Shelf Talkers Manufacturing, (Web Site) www.shelftalkers.com
______________________________________________________________________________________________________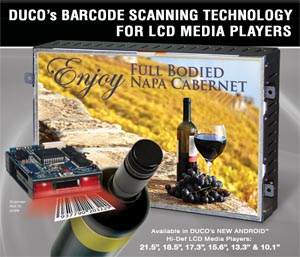 DUCO Introduces Android Based LCD Media Players
DUCO's new Android based LCD Media Players are now combined with innovative Barcode Scanner Technology. This combination of electronics engages and informs the retail shopper. The consumer's interaction begins by simply placing the UPC barcode, found on the advertised product's packaging, in front of the scanner. The scanner instantaneously reads the preprogrammed barcode, then activates and plays a product-specific video(s) on the media playerscreen. For more information, visit (Web Site) www.ducotech.com
______________________________________________________________________________________________________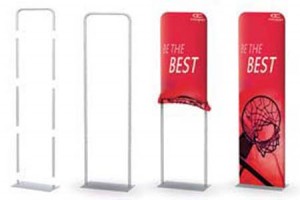 Testrite Visual Systems Introduces Harmony Banner Stands
Testrite Visual Systems has introduced Harmony Banner Stands,™ the easiest to assemble banner stand ever with tool-free assembly, pillowcase mounting, extremely fast & easy graphic changes. Lightweight and portable, with very fast assembly in less than two minutes. The curved top adds extra focus with all metal construction. Harmony Banner Stands™ come in 1″ constant diameter clear anodized uprights, Sleek design, Tubes feature swage & spring button construction, Portable and quick to assemble, Modular – sections can be added or subtracted to change height, Tubing is clear anodized, Base color choice of Silver -S or Black -B, Full width steel bases 12″ deep offer substantial support, Swage & Spring Button, Tool-Free Assembly and Packaging is very efficient and thus inexpensive. For more information, visit (Web Site) www.testrite.com
______________________________________________________________________________________________________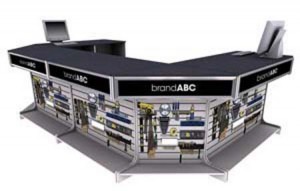 Walls + Forms Introduces Modular Heavy Tool Counters
Walls + Forms has introduced new modular heavy tool counters, designed and manufactured to meet the aesthetic, structural, and functional needs of retailers. Based on European cabinetry techniques combined with "Good Old American Know How," they are manufactured to be fully functional and versatile. The Walls + Forms modular heavy tool counter pictured is a 30″ deep X 42″ tall modular millwork counter designed in 4, 5, and 6 foot sections with a 30″ corner unit that allows clients to create point of sale merchandising counters in varying lengths and configurations to accommodate their specific counter needs. This is a high pressure laminate counter with a base and balance, including slatwall produced with low pressure laminates. Walls + Forms modular heavy duty counter units are shipped assembled and ready to install. A variety of color/finish options are available. In addition to stock offerings, each unit can be "semi-custom" to allow you to add to your branding and color scheme. Walls + Forms offers tool counter solutions for both open floor merchandising and retrofit programs that vary by store. For more information, visit (Web Site) www.wallsforms.com
______________________________________________________________________________________________________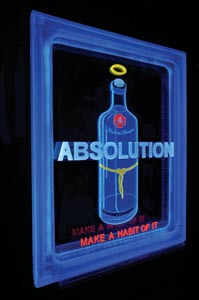 UltraVista Systems Introduces Fan FX 3D
UltraVista Systems has released another model of its visually exciting, lightweight, transparent, low voltage, 3D, brand signage system called Fan FX 3D, which follows the successful release of its first model, ISIS 3D (Illuminated Suspended Image System). The new, even lighter (2 lb.), thinner (1″ thick) less expensive FanFX 3D promises to excite shoppers, merchandisers and designers with its totally transparent look, illuminated frame, 3D artwork and slim, lightweight profile. FanFX 3D comes in two sizes 11″x14″ and 14″x18″ in a wide variety of colors and mounting options. For more information, visit (Web Site) www.Ultravistasystems.com
______________________________________________________________________________________________________
MC2 Hires Two Creative Account Director And One Design Director To Its Global Healthcare Exhibit
MC2 has promoted Philip Lauzon to Global Creative Account Director and Saul Stokes to Design Director of the Southwest division of the company. MC2 has also hired Pam Kruse as Global Account Director based in the Chicago location. As Global Creative Account Director, Lauzon will focus on business development assuming a more active role in identifying, developing and enhancing key client relationships for the Southwest Division. Stokes will assume the position of Design Director for the Southwest Division where his responsibilities will include design team leadership, development, and resource allocation, and will also continue as a senior design resource to the entire network. As Global Account Director, Kruse will focus on new business development and client relations. She brings more than 18 years experience in global healthcare exhibit and event marketing and will be based in the Chicago-area.
(Web Site) www.mc-2.com
______________________________________________________________________________________________________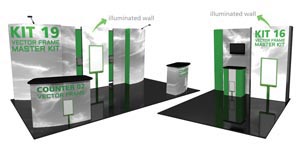 Orbus Exhibit & Display Group Introduced Vector Frame Master Kits
Orbus Exhibit & Display Group has introduced Vector Frame Master Kits, a new line of 10 and 20 foot exhibit systems. Many of these kits come standard with illuminated wall sections. All kits feature push-fit fabric graphics that easily apply to the aluminum extrusions with silicone edge beading, and are quick and easy to assemble. The Master line of kits also feature accent lighting, tables, counters, literature accessories, monitor mounts and interior LED edge lighting. The LED edge lighting comes pre-attached to the extrusions, making it simple to add impact with an illuminated accent. For more information, visit
(Web Site) www.orbuscompany.com
______________________________________________________________________________________________________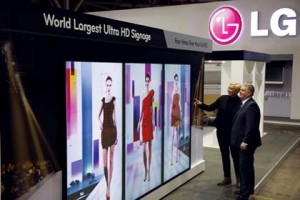 LG Electronics Introduces Its Largest Digital Signage Monitor
LG Electronics has introduced its largest digital signage monitor, a new 98-inch class (98.0 inches measured diagonally) Ultra HD commercial-grade display. Available in the United States this fall, model 98LS95A is redefining large-screen digital signage, with next-generation 4K Ultra HD capabilities paving the way. This massive new display exemplifies how LG Electronics is raising the bar for the digital signage industry in 2014 with a focus on higher-resolution, higher-brightness, energy-efficient LED and Ultra HD technology, according to Clark Brown, digital signage vice president for LG Electronics USA. "As 4K and LED technologies continue to evolve, customers are increasingly adopting the enhanced technology solutions to take advantage of the better quality and energy savings," said Brown. "LG innovations like IPS panels and Ultra HD displays are helping our customers enter the new era of advanced digital signage." For more information, visit (Web Site) www.lg.comm
______________________________________________________________________________________________________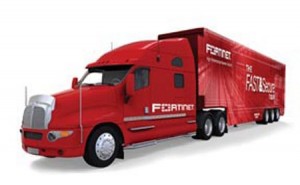 Fortinet Introduces "Fast and Secure Tour" Mobilizes Network Security
Fortinet®, a global leader in high-performance network security, is taking enterprise network security on the road with its unveiling of the FortiExpress, a highly sophisticated, articulated 18-wheeled mobile showcase that brings Fortinet's enterprise high performance, integrated network security platform to life. The FortiExpress is set to travel nationwide as part of Fortinet's "Fast and Secure Tour." John Maddison, vice president of marketing at Fortinet, said, "The 'Fast and Secure Tour' gives our partners an exciting and new way to demonstrate the latest in network security, including: data center firewalls, next-generation edge firewalls, access firewalls, advanced threat protection appliances, web application firewalls, DDoS mitigation appliances, secure wireless access points, and much, much more." The first gear of the FortiExpress is exemplified by Fortinet's core firewalls — represented by the high-performance, low-latency FortiGate 3700D, which is capable of delivering 160 Gbps firewall throughput coupled with 40Gb Ethernet ports. The second gear of the FortiExpress is built around extending network security with Fortinet's Application Delivery Network Services (ADNS). This includes Fortinet's Application Deliver Controllers (FortiADC), web application firewalls (FortiWeb), global server load balancing (FortiDirector) and distributed denial of service attack mitigation (FortiDDoS) appliances. Third gear is all about management and secure access. Here, FortiManager security management appliances pave the way to allow for central management of thousands of Fortinet security appliances, including FortiGate, FortiWiFi, FortiAPs, and FortiCarrier. Maddison concludes, "There is nothing like the FortiExpress. Customers and partners will want to see cutting edge security in action, right in their town. It's one thing to give a demo online, but nothing beats face-to-face interaction, and we're excited to be in the industry's driver seat, taking network security to new places." (Web Site) www.fortinet.com
______________________________________________________________________________________________________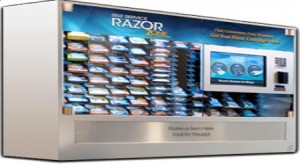 ZoomSystems Launches The ZoomShop V1 Automated Retail Shrink Solution
ZoomSystems, global leader in automated retail, has launched a self-service razor cartridge defensive merchandising solution in Albertsons stores located in Southern California. RazorZone automated retail machines offer retailers the world's first defensive merchandising solution that eliminates consumer shrink while increasing sales and enhancing the consumer experience. The machine gives customers immediate access to products that otherwise require associate assistance to complete the purchase while also providing them with information to make informed purchasing decisions.
"We're excited to launch our latest generation in-store automated retail solution pilot in Albertsons, providing consumers with an immediate and simple shopping experience, while providing the retailer with the industry's best defensive merchandising solution for a product category notorious for theft and out of stocks. Testing of our previous generations of RazorZone has already yielded higher sales and average transactions and we are already seeing this latest version perform even better" said Jack Lawrence, ZoomSystems President and CEO.
RazorZone automated retail kiosks provide retailers with tools such as real time on-shelf inventory and pin controlled access to manage internal shrink. Within the RazorZone user interface, products can be compared side by side to educate consumers and encourage trade-ups to premium products. Similar to online shopping, the interface also provides opportunities for up-sells and cross-sells leading to increased basket sizes. (Web Site) www.zoomsystems.com
______________________________________________________________________________________________________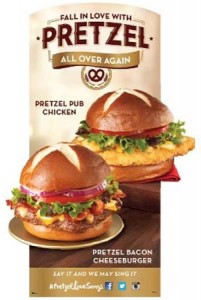 Wendy's Reignites Consumers' Pretzel Passion With Integrated Marketing Campaign
Wendy's is reuniting customers with the beloved pretzel bun to fill their hearts' desires with the return of both its Pretzel Bacon Cheeseburger and Pretzel Pub Chicken sandwiches this summer.
"When we removed the pretzel bun from restaurants last year, we made way for other premium bread carriers, but consumers made it clear we couldn't say goodbye to pretzel forever," said Craig Bahner, Chief Marketing Officer. "The pretzel bun was a cornerstone of our menu innovation last year, and we are bringing it back to delight consumers who love this special taste from Wendy's."
Pretzel fans across North America consumed more than 50 million pretzel sandwiches from Wendy's last year. In addition, sales of these sandwiches drove more than a three percent increase in same-restaurant sales at Wendy's North America in both the third and fourth quarters of last year. The Pretzel Bacon Cheeseburger and Pretzel Pub Chicken both feature an artisan-style pretzel bun, made using the same authentic process of traditional soft pretzels, giving them a rich flavor and a chewy crust. (Web Site) www.rocktenn.com
______________________________________________________________________________________________________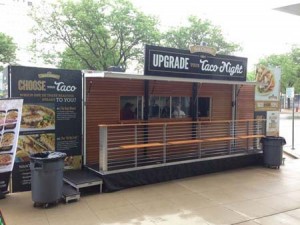 Sea Cuisine's Taco Bar Tour Inspires Consumers To 'Upgrade Your Taco Night'
Known for high-quality frozen prepared seafood products with big, bold flavors inspired from around the world, Sea Cuisine has custom designed a mobile Taco Bar that will be rolling into key cities across the United States to spread culinary inspiration. Sea Cuisine is partnering with celebrity chefs to create exclusive recipes that highlight simple ways to prepare and enjoy the brand's products through the hottest food trend, the fish taco.
The Sea Cuisine Taco Bar will visit five cities across the country from mid-June to late September serving up free tacos, and offering recipes, coupons, prize packages, and a chance to meet the featured local chefs at select locations. The tour will kick off in Milwaukee and continue on to Minneapolis, Denver and Nashville, before making its final stop in Cincinnati. The Taco Bar created in the likeness of a mobile restaurant, will make scheduled appearances at some of the biggest summer events in each city, along with several unplanned pop-up venues.
"We are really excited about this unique opportunity to travel across the country to serve people Sea Cuisine inspired fish tacos," said Chris Trosin, Vice President of Sales and Marketing, High Liner Foods (USA). "By tasting the signature tacos, our hope is that consumers will learn how to create delicious, easy to prepare seafood meals right in their own home." (Web Site) www.seacuisine.com
______________________________________________________________________________________________________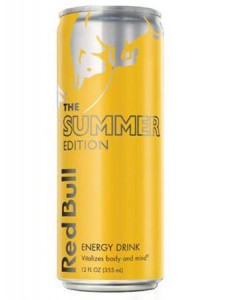 7-Eleven Promotes Exclusive, Limited-Edition Tropical Red Bull
7-Eleven is offering The Red Bull Summer Edition, an exclusive, limited-edition Red Bull flavor. The Red Bull Summer Edition will be available July and August at 7-Eleven® stores across the United States and Canada, providing the effect of Red Bull Energy Drink with the new flavor of tropical fruits. In a sun-yellow can, The Red Bull Summer Edition joins the Red Bull Red (cranberry), Silver (lime) and Blue (blueberry) Editions that were launched last year as the company's first change to its well-known flavor.
"The Red Bull Summer Edition is another way we can offer a new product, exclusive to us for a limited time only, that makes 7-Eleven a summer destination for our guests," said Jesus Delgado-Jenkins, 7-Eleven executive vice president and chief merchandising officer. "Red Bull is one of our biggest sellers, so this should be an incredible summer offering."
As part of the program, consumers 18 years of age and older will be invited to share a photo or video of their best summer sports trick for the chance to earn a unique experience with a Red Bull athlete chosen by Red Bull, including skateboarder Ryan Sheckler, surfer Jamie O'Brien and BMXer Garrett Reynolds. The contest will run July 2 through Sept. 2. (Web Site) www.7-Eleven.com
www.7-Eleven.com.
______________________________________________________________________________________________________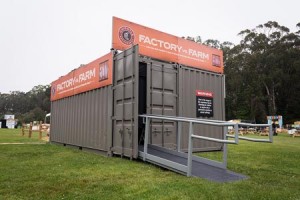 Chipotle Exhibit Educates Consumers At The Cultivate Festival Tour
Chipotle's 2014 Cultivate Festival is a free festival that brings together farmers, chefs, thought leaders, artists, musicians, and the general public, on a journey towards a world of more sustainable, wholesome, and delicious food. In an effort to educate and inform festival attendees, Chipotle commissioned Boxman Studios to create a Factory vs. Farm experience.
Starting with two customized shipping containers, light, sound, projectors, props, and other materials were used to recreate the dismal factory setting that sources too many American meals. The full immersion experience allowed festivalgoers to walk through and truly understand the harsh environment that many animals face every day.
The Chipotle Factory vs. Farm exhibit will be on site at each of the Cultivate Festival 2014 tour dates in San Francisco, Minneapolis and Dallas – Ft. Worth. (Web Site) www.boxmanstudios.com
______________________________________________________________________________________________________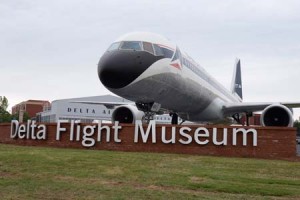 Delta Celebrates Opening Of New Delta Flight Museum
Delta Air Lines recently opened its new Delta Flight Museum, a 68,000 square-foot facility located at the airline's world headquarters in Atlanta. The museum traces Delta's history and the development of commercial aviation. The museum is housed in the airline's two original maintenance hangars dating from the 1940s. After a significant renovation to the historic buildings funded by the Delta Air Lines Foundation and other sponsors, the museum is now open to the general public. The museum was designated a Historic Aerospace Site in 2011.
"This museum is a testament to the rich history and unique culture of Delta, which has always been deeply rooted in our people," said Richard Anderson, Delta's chief executive officer. "The museum also commemorates Delta's contributions to passenger aviation, which influences economic growth and development and fosters greater understanding across cultures. We are proud to welcome the world to the Delta Flight Museum as we celebrate our 85th anniversary of passenger service."
The museum contains displays and exhibits filled with hundreds of artifacts, many of which have never been on public display. They chronicle more than eight decades of Delta history and the growth and development of commercial aviation. The museum houses a permanent collection of five historic aircraft, including a Travel Air 6B Sedan similar to the one that operated Delta's first passenger flight in 1929, and The Spirit of Delta, a Boeing 767 purchased for the company by employees in 1982. Also on display is a DC-3, Ship 41, that flew for Delta and was restored by Delta employees and volunteers.
The museum features a 117-seat theater and a 30-seat conference room located inside the fuselage of an L-1011 TriStar aircraft. Also on display is the cockpit of a Convair 880 jet. Additionally, visitors can have the ultimate aviation experience and pilot a Boeing 737-200 full-motion simulator, the only one open to the public in the U.S., formerly used to train Delta pilots. A tour of the museum starts with Delta's beginnings as a crop-dusting operation in the rural South and takes visitors through the early propeller era of passenger service and into the jet age. Special interactive features, including a pilot pre-flight checklist for a Boeing 767 as well as a scavenger hunt, engage children touring the museum. There is also a retail store with hundreds of Delta- and aviation-related items for sale, including aircraft models, clothing and accessories. (Web Site) www.deltamuseum.org
______________________________________________________________________________________________________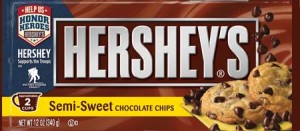 Hershey Supports 'Believe In Heroes' Campaign And Wounded Warrior Project
The Hershey Company is participating in the Believe in Heroes Campaign this fall and making a $100,000 donation to Wounded Warrior Project. The donation will help support Wounded Warrior Project's numerous programs, which are addressing the urgent needs of this generation's injured service members. To promote the Believe in Heroes campaign and raise awareness of Wounded Warrior Project, Hershey is tying its support of the campaign to the fall baking season and its No. 1 baking chip, Hershey's® Semi-Sweet Baking Chips. This baking season, when consumers pick up a bag of Hershey's Semi-Sweet Baking Chips they will see a "Help Us Honor Heroes" burst with a QR code that takes consumers to the Wounded Warrior Project website where they can make a donation to support U.S. veterans. This will be enhanced by in-store merchandising and a coupon for a Hershey's baking product.
"For many, the fall baking season is a time to show affection and appreciation to loved ones. One of the ways we're saying thank you to the military and veterans this year is through the Believe in Heroes campaign and Wounded Warriors Project," said Bobby Agarwal, Director Snacks Food & Beverage Portfolio. "There is such a natural emotional connection between Hershey's baking chips, the love a homemade baked good can convey, and the feelings of appreciation for the men and women who have sacrificed so much for our country." (Web Site) www.woundedwarriorproject.org
______________________________________________________________________________________________________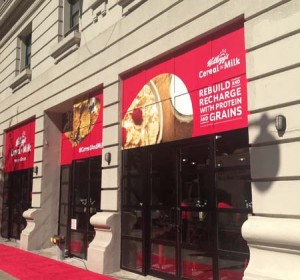 Kellogg's Unveils First-Ever Recharge Bar In NYC
Kellogg's opened the Kellogg's® Recharge Bar on W 54th Street and Broadway in NYC, to educate families about the power of protein and grains found in a serving of Kellogg's cereal and one cup of skim milk – America's #1 breakfast. When it comes to nutrition at breakfast, there's a lot of information out there and a recent survey revealed that when hearing "protein and grains," only 20 percent of Americans think of cereal and milk. At the Recharge Bar, attendees can enjoy a free breakfast of Kellogg's new cereal and milk combinations.
"I'm excited to be a part of the opening of Kellogg's Recharge Bar to show everyone how easy it is to get a nutritious breakfast with a bowl of cereal and milk," said Emmy-award nominated physician Dr. Travis Stork. "A bowl of cereal and one cup of milk is a great way to start the day with the right combination of protein and whole grains."
Chef, owner and founder of Milk Bar, Christina Tosi, will unveil her unique and delicious combinations of protein and grains including: The King, Banana Nut, Pistachio Lemon, Cinnamon-Apple, Berry Au-Lait and the Tropical Mermaid. Combinations include Kellogg's favorites – Kellogg's Frosted Mini-Wheats®, Kellogg's Raisin Bran®, Special K® Original®, All-Bran Bran-Buds® and Kellogg's Frosted Flakes® – combined with extra protein – skim milk, 2% milk, Milk Bar cereal milk™ – and topped off with tasty, innovative flavor boosts such as ground coffee, lemon zest, almond butter and fruit.
Visitors can enjoy a Tosi-created protein and grain combination, or mix their own customizable mix of Kellogg's cereal and milk.
(Web Site) www.kelloggcompany.com
______________________________________________________________________________________________________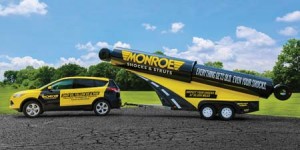 Monroe Taking 'Everything Gets Old' Message To 50 Cities Through Iconic New Mobile Marketing Vehicle
Tenneco's Monroe Shocks and Struts brand is betting that its new "Everything Gets Old. Even Your Shocks" mobile marketing vehicle will help millions of consumers learn the importance of having their shock absorbers and struts inspected at 50,000 miles. The 25-foot-long, 10-foot-high, custom-built, twin-axle, LED-illuminated shock will be towed by a SUV featuring matching yellow-and-black graphics and information on how consumers can win prizes by connecting online with the Monroe brand.
"A 25-foot-long shock absorber on wheels absolutely commands attention everywhere it goes, which makes it an ideal way to help connect consumers with our brand, products and the 50,000-mile inspection message," said Monroe Marketing Coordinator Denise Hanefeld. "Tenneco and Monroe are known for creating highly creative and memorable marketing and consumer education tools; we believe this vehicle sets new standards for both within the undercar service market."
The Monroe mobile marketing vehicle will be driven by two Monroe brand ambassadors, Kyle and Michael, who will interact with consumers during each scheduled stop. These "brand ambassadors" also will document their 50-city tour via daily text, photo and video postings to the www.Monroe.com website, Facebook.com/MonroeShocks page and @MonroeShocks Twitter feed. Tenneco will award weekly prizes on a random basis to consumers who share photos and videos of the Monroe vehicle and its drivers via social media.
(Web Site) www.monroe.com
______________________________________________________________________________________________________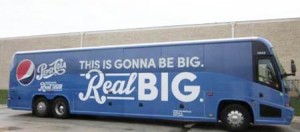 Pepsi Quenches Consumer Thirst For Fun With 'Real. Big. Summer' Promotion
To kick-off the season and ignite the fun at summer's hottest destinations, Pepsi is giving consumers unparalleled access to experiences and events with the "Real. Big. Summer." campaign. The brand is taking it to the next level and inspiring unforgettable fun all season-long. As summertime's top concerts, sporting events, festivals and beachside parties approach, Pepsi has answered the call from fans to take these summer pastimes to another level of awesome. Pepsi will be listening on Twitter to #RealBigSummer, surprising lucky fans with VIP access and experiences. Fans will have a chance to win more than 400 unique prizes taking them to the biggest ballparks, concert venues, festivals and more throughout the season.
"Summer is a big deal and Pepsi wants to help fans make the most out of the season by exceeding their wildest expectations of summer and instigating spontaneous fun," said Lou Arbetter, Senior Director, Pepsi Marketing. "Real. Big. Summer. is all about taking ordinary summer pastimes and transforming them into truly epic experiences in ways that are only possible with Pepsi. "
Real. Big. Summer. is also celebrating the launch of Pepsi's newest products; Pepsi-Cola Made With Real Sugar and two Made With Real Sugar flavors available for a limited time – Pepsi Vanilla and Pepsi Wild Cherry. Pepsi Made With Real Sugar is available now across the U.S. and is also being supported by national ads. (Web Site) www.pepsi.com
______________________________________________________________________________________________________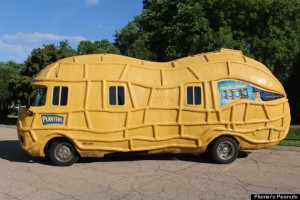 Mr. Peanut And Two New Planters NUTmobiles Join The NUTmobile Tour In 2014
Planters, America's leading snack nut brand, launched the Planters NUTmobile Tour in June 2014 with two new NUTmobile vehicles expanding the mobile fleet to three. The expansion reflects a commitment to fan feedback as more and more peanut lovers are demanding a Mr. Peanut presence where they live and work. The two new fiberglass NUTmobile vehicles have several new features including iPad and smart technology, GPS navigational systems, and a customized interior showcasing a historical Mr. Peanut timeline on the ceiling. The new mobile peanuts are also bigger than ever at 27-feet long, 11-feet tall and 8-feet wide.
"During the first year of the NUTmobile Tour we found out just how much people enjoyed a visit from the NUTmobile and Mr. Peanut," said Peter Cotter, senior brand manager for Planters. "We listened to our loyal fans and have built two more NUTmobiles allowing more peanut fans nationwide to harness the power of the peanut."
All three NUTmobiles will be traveling to cities across the country with Mr. Peanut and three teams of Planters Peanutters behind the wheel. Planters Peanutters, drivers of the Planters NUTmobile vehicles and Mr. Peanut chauffers, make appearances at special events and locations, conduct media interviews, and hand out samples of Planters peanuts on the road during the year-long, coast-to-coast tour. (Web Site) www.planters.com
______________________________________________________________________________________________________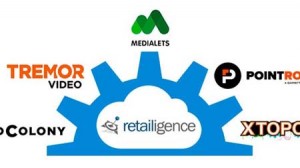 Retailigence adPOP Engine Arms Digital Ad Companies With Product Location Data To Guide Mobile Shoppers' Path To Purchase
Retailigence, leading online-to-offline marketing platform for driving sales in stores, has released adPOP Engine, which enables digital advertising companies to easily integrate Retailigence's powerful database of local point of purchase retail inventory and pricing data for 12 million products, spanning 100,000 U.S. retail locations, into their campaigns for brands and retailers. Several top video and mobile ad companies have already begun to use Retailigence data in campaigns. Retailigence-powered online-to-offline marketing solutions enable brands and retailers to create targeted dynamic advertising messages that are automatically customized with products located in stores nearby.
Retailigence adPOP Engine complement's the Company's solutions for CPG brands by extending this capability to channel partners. The new engine provides a turnkey application programming interface (API), that integrates Retailigence data into programmatic advertising creative to deliver location-based user experiences through mobile and other digital advertising mediums. (Web Site) www.retailigence.com
______________________________________________________________________________________________________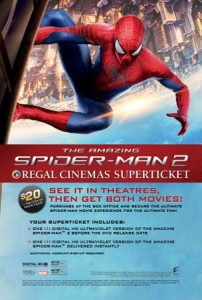 Regal Super Ticket Promoted For 'The Amazing Spider-Man 2′
Regal Entertainment Group, a leading motion picture exhibitor owning and operating the largest theatre circuit in the United States, is celebrating the opening of Michael Bay's "Transformers: Age of Extinction," from Paramount Pictures, with an offer that truly re-invents the experience for movie fans. In addition to seeing the new movie, for only $15 more, guests get a Super Ticket including two digital HD Transformers movies. Guests have their choice of a Digital HD copy of any of the first three Transformers movies, plus they get to own the Digital HD copy of "Transformers: Age of Extinction" before the Blu-ray™ release.
"The Super Ticket is changing the way our guests experience a movie and it's a must-have for ardent fans," said Ken Thewes, chief marketing officer for Regal Entertainment Group. "The moviegoing experience now doesn't end when you leave our theatres. Guests can actually bring the Transformers home with them by purchasing two Digital HD movies for only $15!"
Regal is the only theatre exhibitor offering sales of this Super Ticket at the box office. The Regal Super Ticket is also available on REGmovies.com, Fandango.com, along with Fandango and Regal's mobile apps. Regal moviegoers who come to view the new film can choose to upgrade to a Regal Super Ticket either before or after enjoying the latest Transformers movie. (Web Site) www.regmovies.com
______________________________________________________________________________________________________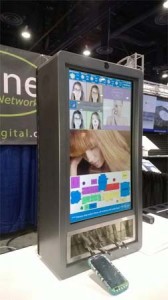 LifeLine Digital Offers New Digital-Out-Of-Home Advertising Network Via Interactive Kiosks
LifeLine Digital, a NYC-based startup, has unveiled a novel digital-out-of-home advertising platform. LifeLine's digital-out-of-home advertising network employs patent-pending interactive kiosks that display high-definition content and video advertising for brands and marketers. LifeLine Digital's patent-pending technology will anonymously offer detailed information unavailable from most digital-out-of-home networks. LifeLine Digital's data for marketers will include: gender, average length of time for consumer interaction, and much more.
"Our high-definition, interactive kiosks now offer free cellphone charging capabilities. During our initial tests, consumers spent an average of 5.5 minutes interacting with our kiosks while charging their smartphones," said David Gabbay, President, LifeLine Digital. "For brands, LifeLine Digital offers advertisers and marketers a more affordable option vs. existing in-store shopper networks. Our kiosks, only a few feet from major retail stores, present brands and marketers an ideal opportunity to reach shoppers when they're in the process of making purchase decisions. More importantly, LifeLine Digital offers advertisers a potent new tool to create meaningful experiences that go beyond static or digital displays. In addition to the enhanced delivery model, the LifeLine Digital platform enables marketers to generate deep analytics based on various modes of shopper engagement." (Web Site) www.lifelinesys.com
______________________________________________________________________________________________________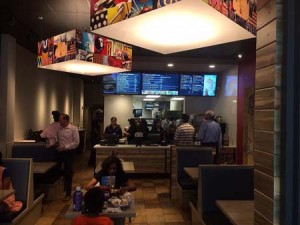 NextDSS Powers Red Robin's Burger Works With State Of The Art Digital Menu Boards
Next Digital Signage Solutions, a division of Cinema Scene, has begun installing its digital menu boards at Red Robin's Burger Works locations. When finished with the rollouts, NextDSS will manage all of the digital menu boards in all Burger Works locations. Red Robin's Burger Works is a smaller, non-traditional restaurant prototype operated by Red Robin Gourmet Burgers.
NEXTDSS's digital menu boards are designed to promote products and generate sales, featuring creative content that is appealing and engaging. Burger Works is using many of the software's standard features including day part scheduling for breakfast and lunch menus, dynamic text and multiple playlists. (Web Site) www.NextDSS.com
______________________________________________________________________________________________________
BJ's Wholesale Club Partners With IZ-ON Media™ To Offer In-Club Marketing Opportunities With BJ's HDTV Wall And In-Club Radio Network
IZ-ON Media™, a Technicolor company and leader of in-store marketing solutions, has renewed its in-Club advertising contract with BJ's Wholesale Club. For the past three years, IZ-ON Media has provided content programming and delivery, network operations and advertising sales for the BJ's HDTV Network. As a result of consistent success, BJ's has extended their agreement with IZ-ON Media and also contracted IZ-ON Media to represent the BJ's In-Club Radio Network.
Positioned at the high-traffic entrance of each BJ's location, the HDTV Network provides brand advertisers a strategic opportunity to deliver their message at the beginning of the shopping experience with featured products just steps away. This full sight, sound and motion marketing vehicle combines with high-resolution audio messaging broadcast throughout the Club to enable brand engagement with Members during their entire visit.
"Our loyal Members have come to expect a unique and engaging experience when they walk through our doors," said Bari Harlam, Executive Vice President of Membership Marketing and Analytics BJ's Wholesale Club. "Having IZ-ON Media continue to represent dynamic marketing vehicles inside our Clubs will assure our Members see and hear consistent messaging as they shop throughout the Club."
"Our expanded partnership with BJ's Wholesale Club is integral to the continued growth of our business as it further validates we are hitting the mark with our in-store marketing strategies," said Kevin Carbone, Senior Vice President of Retail Partnerships of IZ-ON Media. "The catalyst of this new agreement was the recent success of an integrated ad campaign across the BJ's HDTV and In-Club Radio Networks that resulted in a 91% sales lift increase. This lays a strong foundation for IZ-ON Media to build upon and further integrate other in-Club media solutions for BJ's." (Web Site) www.izonmedia.com
______________________________________________________________________________________________________
CloudTags And Brickstream Form New Partnership To Help Retailers Understand And Leverage Shopper Intent
CloudTags, an emerging omnichannel marketing technology company, is partnering with Brickstream (www.brickstream.com), the in-store analytics market leader, to enable the analysis of physical store intent and behavioral data through the most comprehensive in-store data platform of its kind. For the first time, retailers can capture a detailed picture of how real-world shoppers browse before buying, identify specific products shoppers are considering for purchase in the future, and better understand the entire omnichannel path to purchase, including both online and in-store interactions. This insight, so valuable to retailers, is all shown in a connected and comprehensive dashboard available to joint Brickstream and CloudTags customers, integrating the unique data sets and analysis provided by both vendors.
CloudTags' technology encourages shoppers to digitally interact with physical products using tablets provided by the retailer in the store, which incorporate real-time content, reviews and recommendations to increase sales. The system learns the best combination of interest, location and timing to maximize the selling opportunity. Customers are only asked to identify themselves at the end of the experience, in order to have access to the data they created in-store after they leave. This opt-in collection of in-store browsing data enables stronger re-marketing to shoppers, whether in person or via direct marketing afterwards.
"On average, the CloudTags solution is engaging 10 to 15 percent of customers in physical stores. Using the intent data we gather in-store, we've achieved a remarketing engagement rate that is currently six times greater than personalized email campaigns as reported by our clients," said CloudTags CEO James Yancey. "Pairing this powerful capability with the more granular look at the path to purchase — including entry, dwell and exit data — that Brickstream provides, retailers are fully armed."
(Web Site) www.cloudtags.com
______________________________________________________________________________________________________
MorningStar Farms Launches 'Good Food For Good Times' Mobile Tour
As summer festivals kick into gear, MorningStar Farms® is stopping at local celebrations across the country to show how easy it is to create flavorful meatless meal options perfect for any occasion. From San Francisco to New York City, the MorningStar Farms "Good Food for Good Times" tour will give festival goers a chance to taste the brand's new offerings, including the Roasted Garlic and Quinoa Burger, as well as other favorites like the Spicy Black Bean Burger and Buffalo Chik Patties. "Given the success of last year's "Feel Good Grilling" tour, we aimed to expand this year's summer tour by providing a more robust array of creative dishes people can prepare using MorningStar Farms food," said Andrew Loucks, President of Kellogg Frozen Foods. "We're traveling across America on the 'Good Food for Good Times' tour to show consumers how our tasty vegetarian cuisine is the perfect base to create any meal." To inspire the summertime meatless dishes, prominent local chefs from Food Network's "Chopped" and "Next Food Network Star" will demonstrate their fresh creations that feature MorningStar Farms products at select tour stops in Chicago and Philadelphia. The chefs will chat with festival goers, give cooking demonstrations and offer free samples of their dishes at these festivals. (Web Site) www.kelloggcompany.com
______________________________________________________________________________________________________

_________________________________________________________________________________________________________

______________________________________________________________________________________________________

______________________________________________________________________________________________________

______________________________________________________________________________________________________
CLICK ON IMAGE TO VIEW DIGITAL EDITION
______________________________________________________________________________________________________
" target="_blank">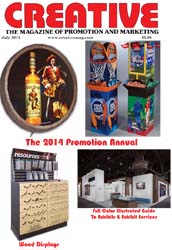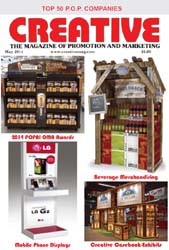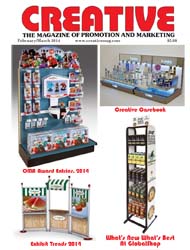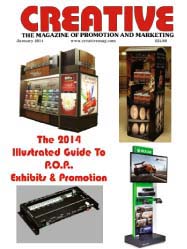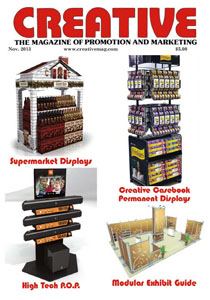 SEPTEMBER 2013 ISSUE
JULY 2013 ISSUE
MAY 2013 ISSUE
MARCH 2013 ISSUE
NOVEMBER 2012 ISSUE
SEPTEMBER 2012 ISSUE
JULY 2012 ISSUE
MAY 2012 ISSUE
JANUARY 2012 ISSUE