______________________________________________________________________________________________________


______________________________________________________________________________________________________


______________________________________________________________________________________________________

______________________________________________________________________________________________________


______________________________________________________________________________________________________


______________________________________________________________________________________________________

______________________________________________________________________________________________________


______________________________________________________________________________________________________

______________________________________________________________________________________________________


______________________________________________________________________________________________________

______________________________________________________________________________________________________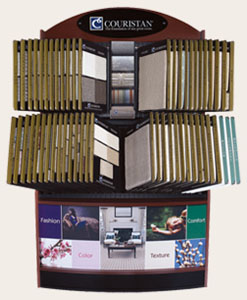 Couristan Showcases Premiere Boutique Display
Couristan is offering its Premier Boutique Display to dealers, fully sampled with Couristan Premier products. The display is constructed from 3/4″ PBC & MDF core Field Cherry melamine with matching edge band; 1″ x 1″ tube with various gauges of sheet metal and diameters of wire powder coated black; and Header, silkscreened 3 colors 1 side, 1/4″ black plexi-glass. A Middle graphic is printed 4/0 to slide into the channel and mount to 98 pt. chipboard. A Bottom graphic is printed digitally 4/0 on 30 mil styrene. The display is shipped knockdown, ready to assemble. (Web Site) www.couristan.com
______________________________________________________________________________________________________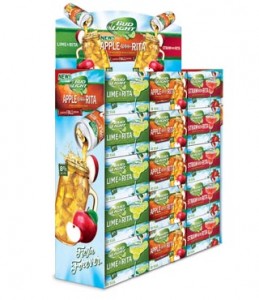 Bud Light Lime Ritas Promotes Addition Of Apple-Ahhh-Rita On Displays
The Bud Light Lime Ritas family has expanded yet again, adding the fall seasonal Apple-Ahhh-Rita, which is being displayed in-stores across the country. With Apple-Ahhh-Rita, the Bud Light brand is excited to further extend Ritas into the popular margarita space, as well as tap the current consumer popularity of ciders/apple.
"As evidenced by the current cider trend, apple is an immensely popular flavor amongst consumers, even more so for the fall," said Tyler Simpson, director of marketing for Bud Light extensions. "In addition to Lime-A-Rita, Straw-Ber-Rita, Mang-O-Rita and Raz-Ber-Rita, we wanted to offer Ritas fans a special drink fitting for the season – similar to last year's creation of the extremely successful Cran-Brrr-Rita for winter months. Apple-Ahhh-Rita is crisp and refreshing. It's a Bud Light Lime margarita twist on a popular apple beverages that's as simple as 'pop, pour over ice and enjoy'."
"We'll support Apple-Ahhh-Rita with our new, integrated advertising campaign called Fiesta Forever," said Tyler Simpson, Director of Marketing, Bud Light Extensions at Anheuser-Busch InBev. "We spent the past two years introducing consumers to Ritas with product-focused creative. Now, with four core Ritas flavors in stores and leading the FMB category – as well as two seasonal offerings for fall and winter – the new Fiesta Forever campaign focuses on the spirit of the Ritas brand, encouraging consumers to embrace moments to let go and celebrate." (Web Site) www.budlight.com
______________________________________________________________________________________________________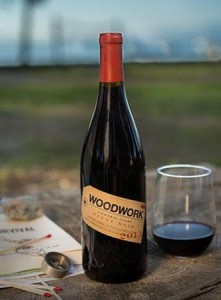 Diageo Chateau & Estate Wines Introduces Woodwork™ Wines
Follow your passion. Work Hard. Stay humble.™ Woodwork™, the latest wine brand released from Diageo Chateau & Estate Wines (DC&E), embodies this mantra through winemaking.Woodwork™ believes the best work is done by hand and from the heart. With great care and attention to detail, high quality oak staves have been selected to bring the influence of oak into each varietal's taste profile. Three Central Coast grown varietals are available nationwide and will deliver distinct oak influences and fruit expressions. The 2012 Cabernet Sauvignon achieves a balance between rich fruit and spicy oak, delivering dark chocolate, black cherry, hazelnut and berry aromas. The 2013 Chardonnay exhibits a striking balance of rich tropical fruit and fragrant oak while opening the nose with lovely pineapple, caramel and vanilla aromas. The 2013 Pinot Noir exudes rich varietal character complemented by the precise hand of oak-influence with the palate delivering juicy cranberry and plum flavors with fine tannins and supple texture. The introduction of Woodwork™ will be supported through in-store promotions and point of sale materials.
"We wanted Woodwork™ to appeal to wine lovers who are looking to discover new taste experiences and appreciate wines that are authentic and stand out among the rest," said Courtney Mortimer, Innovation Brand Manager at DC&E. "We seek to inspire and celebrate the craftsman in all of us by creating robust varietals that originated from the experimentation of using oak staves." (Web Site) www.diageo.com
______________________________________________________________________________________________________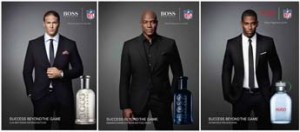 HUGO BOSS Parfums Launches 'Success Behind The Game' NFL Campaign
HUGO BOSS has introduced the "Success Beyond the Game" NFL campaign, bringing together men who have achieved success beyond their discipline with the brand's classic scents for men: BOSS BOTTLED.; BOSS BOTTLED. NIGHT.; and HUGO MAN.
HUGO BOSS Parfums and the NFL have teamed up together for the "Success Beyond the Game" campaign, which celebrates successful players known for their achievements both on and off the field. The Success Beyond the Game campaign emphasizes the aspects of success across all facets of a man's life. Never has this been more relevant for the men of the NFL, who are not only idealized for their performance on the field, but for their style off the field.
The campaign features three of the country's finest football players stepping out of their football jerseys into HUGO BOSS suits. Each athlete has been selected to represent one of the brand's classic men's fragrances. Green Bay Packers' line-backer Clay Matthews III will represent BOSS BOTTLED.; Denver Broncos' defensive end DeMarcus Ware will represent BOSS BOTTLED. NIGHT.; and New York Giants' wide receiver Victor Cruz will represent HUGO MAN. As masters of their profession through determination, ambition, and a confidence in their abilities, these successful sportsmen share their views in the campaign on success, how to achieve it and how to sustain it. Launched in 1998, BOSS BOTTLED. captures the spirit of confidence and masculinity in a bottle with the core BOSS values of elegance and style. BOSS BOTTLED. NIGHT. made its entrance later in 2010 and has been designed to prepare the BOSS Man to conquer the night. The HUGO MAN fragrance, launched in 1995, represents that most original ideas and performances happen when a man challenges himself. (Web Site) www.hugoboss.com
______________________________________________________________________________________________________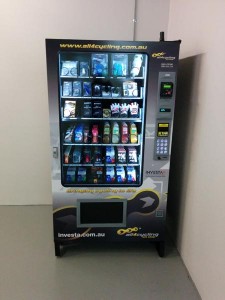 Velodome Produces Vending Machines That Dispense Bicycle Repair Parts
Velodome Shelters, a NJ designer & manufacturer of bicycle parking shelters and racks, has added high security vending machines to its product line that dispense emergency bicycle repair parts and accessories. When bike shops are closed or far away, cyclists that need minor bike repairs are often out of luck. However, thanks to these customized vending machines, cyclists can buy items like inner tubes and patch kits and accessories 24 hours a day, 7 days a week. The machines are well suited for indoor and outdoor applications such as bike rooms, college and corporate campuses and have high security measures built-in.
Velodome Shelters will supply vending machine owners with a planogram of suggested stocking items while remote auditing via cellular network allows sales and inventory data to be monitored. The machine can be customized to accept bills, coins, credit cards, university cards, and gift cards of any kind. (Web Site) www.velodomeshelters.com
______________________________________________________________________________________________________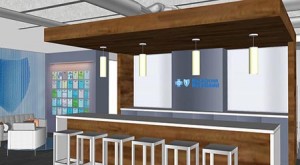 Blue Cross And Blue Shield Of Minnesota Plans To Open First Retail Store
Blue Cross and Blue Shield of Minnesota is making shopping for health insurance even more personalized by opening the state's first retail store operated by a Minnesota-based health insurer. The 3,500 square-foot store, which will open in the Yorkdale Shoppes mall on York Ave. in Edina, Minn., will be the first-of-its-kind in Minnesota, offering both individual consumers and Medicare enrollees face-to-face sales and service support direct from Blue Cross employees. A modern and welcoming interior design will feature a reception check-in desk, private offices for personalized consultations, and a community gathering space for informational sessions and health and wellness activities.
"We are excited to be the first health plan to open a retail location that is specifically designed to provide a full spectrum of shopping options, personalized service and health engagement opportunities," said Michael Guyette, president and CEO of Blue Cross and Blue Shield of Minnesota. "The retail model has proven to be very popular with Blue Cross and Blue Shield plans in other states. Through our association, we are able to utilize those best practices and bring them here to Minnesota. We see the Edina location as our flagship store, and we hope to apply our experience and learnings to other areas of the state in the years to follow."
The store is slated to remain open year-round. Throughout the year, consumers will have in-person opportunities for learning more about how a Blue Cross plan can best meet their particular needs. Additionally, Blue Cross members will have the added option of making direct payments for their coverage or speaking with store staff to answer questions and provide guidance on various plan benefits, such as health assessments and screenings.
______________________________________________________________________________________________________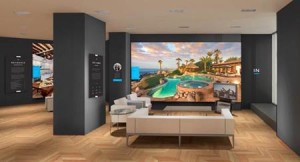 Inspirato To Open Five Experience Centers In High-End Shopping Centers Across the Country
Luxury destination club Inspirato plans to open five interactive experience centers in high-end shopping centers across the country over the next few months. The first location opened in at Cherry Creek Shopping Center in Denver, Colorado, and a second location opened at Broadway Plaza in Walnut Creek, California. Three additional locations are planned for Fashion Island in Newport Beach, California; Tysons Galleria in McLean, Virginia; and Solaris Plaza in Vail, Colorado. A new marketing venture for Inspirato, the experience centers will showcase the club's growing portfolio of vacation residences and personalized service in a completely unique environment. Unlike traditional retail stores, the Inspirato experience centers will focus on educating consumers about what it means to be an Inspirato member, and inspiring them to embrace vacations as a vital aspect of a life well lived. In keeping with this approach, the experience centers will be staffed by teams of Inspirato Personal Vacation Advisors, rather than salespeople, who will help consumers explore first-hand the many services and benefits of membership.
"Inspirato is no stranger to disrupting the status quo in the vacation industry," said Inspirato Founder and CEO Brent Handler. "So it's fitting that our experience centers are an entirely new way to market who we are and what we do. We want to show visitors what makes Inspirato residences such uniquely wonderful places to vacation, and invite them to learn how our Personal Vacation Advisors-who are our ultimate brand ambassadors-can make their travels so much easier and more meaningful."
To help visitors imagine what it would be like to vacation with the club, some of the experience centers will include recreations of great rooms from Inspirato's Costero Signature Residence in Cabo San Lucas, Mexico, and its Eagle's Nest Signature Residence in Vail, Colorado. Other features include touchscreens for browsing the club's large and growing destination portfolio and a special kids' area to help even the littlest travelers begin to dream about their next family vacation. The experience centers will also serve as a clubhouse of sorts for locally based Inspirato members in each market, where they can meet face-to-face with their own Personal Vacation Advisors, explore destinations for their next Inspirato vacation and attend special members-only events.
"Our mission as a company is to change the way family and friends experience the world," said Martin Pucher, Founder and COO of Inspirato. "And in this case, that means changing the concept of what an in-store experience should be."
______________________________________________________________________________________________________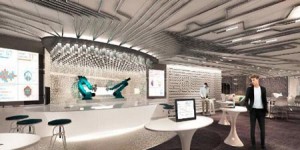 Quantum Of The Seas Debuts New Tech To Deliver Hassle-Free Travels
Tech-savvy modern travelers will be wowed by Royal Caribbean International's newest ship, Quantum of the Seas, which incorporates unprecedented levels of technology to amp up the vacation experience. Boatloads of bandwidth keep guests connected; easy-to-use systems expand guest choices and simplify schedules; and RFID technology speeds the boarding process and allows guests to keep track of their luggage every step of the way.
Altogether, customer-centered technology makes Quantum of the Seas six kinds of SMART: SMART Check-In: By the time they arrive at the cruise terminal for departure, Royal Caribbean guests can go from "sidewalk to ship" in 10 minutes with no check-in counter, no forms to fill out and no lines to stand in. Guests will be able to track luggage in real time on their smartphones. Luggage will be tagged curbside with RFID technology at drop-off, and guests can monitor their bags' progress through key points en route to the stateroom. On departure, the process is reversed. SMART Concierge: Quantum of the Seas will offer new RFID WOWband wristbands, which require only a simple tap to quickly navigate the ship, make onboard purchases, serve as the room key and more.
SMART Connect: Quantum of the Seas will operate with unprecedented bandwidth using satellites launched by tech partner O3b Networks. With speeds that match fast broadband connections onshore, guests can be online 24/7, no matter what personal device they bring onboard. SMART Experiences: A brand new venue, Bionic Bar, is set to make waves with robots at center stage. Guests place orders via tablets and then have fun watching robotic bartenders hard at work mixing cocktails. Robots drive another entertaining feature on Quantum of the Seas. Two70 is home to a playful and agile troupe of six Roboscreens that stage surprise performances during every cruise, creating scenes while soaring and twisting solo, or uniting as one.
quests will also experience Vistarama, floor-to-ceiling glass walls that transform into an expansive ambient surface that projects any scene, real or imagined, including the multidimensional performance spectacle, Starwater. Quantum of the Seas will take advantage of technology in functional forms as well. Guest staterooms are equipped with device-charging USB outlets, as well as energy efficient and environmentally friendly lighting systems. Interior accommodations are outfitted with Virtual Balconies that display real-time sights and sounds of the sea through 80-inch LED screens, ensuring every stateroom has a view. SMART Service: Custom apps will allow crew members to keep better track of guests' tastes and preferences, allowing staff to tailor their already remarkably personalized service to an even higher degree. SMART Sustainability: Technology has even played a part in making the ship more environmentally friendly. Sophisticated computer modeling was used to reduce the vessel's energy consumption with efficient hull configuration, engine design and energy saving devices.
______________________________________________________________________________________________________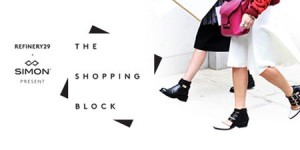 Simon And Refinery29 Collaborate To Modernize Millennials' Shopping Experience
Simon and Refinery29 have debuted The Shopping Block, an experiential fashion marketplace inspired by the millennial approach to shopping. The first-ever collaboration between the fashion and retail powerhouses brings Refinery29 into the physical world of retail at six premier Simon shopping centers across the U.S. in September and October. The Shopping Block will offer consumer touch-points around fashion, discovery, and community. In a recent study by Refinery29, millennial women of all ages and income groups expressed how online, mobile, and social elements all play a critical role in how they shop, often merging their online and in-person experiences. As a reflection of those shopping preferences, Refinery29 and Simon created custom activations that marry the digital and physical experiences together and maximize the social aspects of both.
The Shopping Block-with an event design inspired by modernist artists such as Donald Judd and Dan Flavin, as well as the art and architecture of Marfa, Texas-will provide a variety of features that appeal to the millennial audience. These include: Indie Boutiques + National Brands: Refinery29 and Simon will invite indie boutiques with local reach and relevance to participate in The Shopping Block. This will create an interplay between the native, in-market shopping experiences and the very best national retail brands, all within the mall landscape. Stylist Concierge: The Shopping Block attendees will receive curated style guides that highlight fall's biggest trends, and where to shop them at Simon retailers.
Guest Hosts: At each event, city insiders-chosen from local tastemakers in style, fashion and lifestyle industries-will act as hosts. Sweepstakes: Shoppers can participate in a digital sweepstakes at the event for a chance to win retail prizes, valued at a minimum of $1,000, from Simon premier retailers. Beauty Bars: Makeup artists will be on-hand at pop-up beauty bars to give shoppers mini makeovers, and share the latest beauty tips from the experts at Refinery29. DIY Station: The Shopping Block guests will have an opportunity to personalize tote bags, taking inspiration from Fall 2014 runway trends.
"We are always looking for ways to build connections with consumers that provide exciting experiences of shopping and discovery," said Mikael Thygesen, Chief Marketing Officer of Simon. "We know that fashion drives many of our shopper interactions. Simon and Refinery29′s collaboration elevates our incredible fashion assets and enables new levels of engagement by creating experiences that reflect the way millennials shop and explore fashion across multiple channels."
"Refinery29 has always been rooted in shopping and discovery, and is a champion of independent thinking and true personal style," said Piera Gelardi, Creative Director, Refinery29. "Refinery29′s audience of millennial women turns to us as a trusted digital source of inspiration and they visit Simon shopping centers for a tangible, tactile experience. The Shopping Block is a perfect marriage of both worlds."
______________________________________________________________________________________________________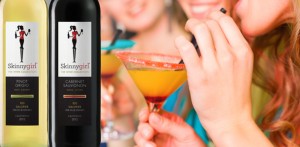 Skinnygirl Cocktails Collaborates With Banana Republic For In-store Girls Night Out Events
Skinnygirl® Cocktails, the industry leader in low-calorie cocktails, has collaborated with global apparel and accessories brand, Banana Republic, to host "Girls' Night Out" events at select Banana Republic locations across the U.S. On Thursday, Aug. 21 from 5 p.m. to close, guests 21-and-older can stop by the in-store Skinnygirl® Cocktails lounge to sip on varietals from Skinnygirl®, the Wine Collection, including Skinnygirl® Chardonnay and Skinnygirl® Cabernet Sauvignon, while shopping for their favorite Banana Republic looks. Banana Republic's "Girls' Night Out" will be held at 15 Banana Republic locations providing 40 percent off women's full-priced items while women sip and shop.
"These events allow Skinnygirl® Cocktails a fantastic opportunity to interact with our fans while they're out doing something that we all love – shopping," said Megan Frank, Senior Director of Skinnygirl® Cocktails. "We see this as a perfect pairing between two premium, lifestyle brands, and we look forward to raising glasses of wine with Banana Republic shoppers!"
______________________________________________________________________________________________________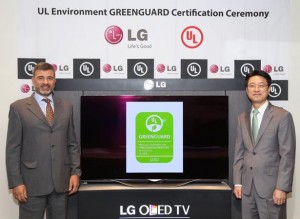 LG Electronics, UL Environment Introduce First GREENGUARD Certified Television
UL Environment, a business unit of UL (Underwriters Laboratories), and LG Electronics USA have obtained the landmark achievement of GREENGUARD Certification for LG's newest OLED TV, model 55EC9300. This certification is the first of its kind and sets a new precedent for television manufacturers to help create healthier indoor environments. Televisions amass considerably more surface area in homes and built environments today than they have in decades past. Complex components, plastics and other substances in TV products can create significant potential to contribute to high chemical and formaldehyde exposures, according to UL Environment. UL Environment performed rigorous tests against the GREENGUARD Certification standard in its Marietta, Ga. laboratory, to confirm low emissions from the LG 55EC9300. This all-new 55-inch class (54.6 inches measured diagonally) LG Curved OLED is being launched this month at various retailers nationwide.
Thomas Lee, Senior Vice President, Home Entertainment at LG Electronics USA, said, "LG's OLED TVs are designed to deliver superior picture quality with infinite contrast ratio achieving the deepest blacks imaginable and displaying colors that appear richer and brighter. Our new 55-inch model is taking the industry by storm, and its recognition as the first and only television to have achieved GREENGUARD Certification, worldwide, further enhances its standing as a groundbreaking new product."
Recognized and referenced as a leadership standard by over 400 codes, rating systems, and procurement policies worldwide, the GREENGUARD Certification process requires that product meet some of the world's most rigorous and comprehensive limits for low emissions of volatile organic compounds into indoor environments. Completion of the certification gives assurance that products designed for use in indoor spaces meet strict chemical emissions limits, which contribute to the creation of healthier interiors.
______________________________________________________________________________________________________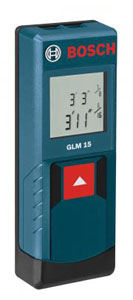 Bosch Offers Pocket-Size Laser Measure That Delivers Big On Simplicity, Accuracy
Bosch is introducing the GLM 15 laser measure. With its simple, one-button operation and pocket-sized precision, the new GLM 15 laser measure will change the way the world measures. With pocket-sized precision, GLM 15 can go where measuring tape can't. Bending tape to get into corners, or asking for a second set of hands to hold the tape in place is no longer necessary.
"The new GLM 15 has what we call 'exactitude,'" said Brian Vranek, Bosch product manager. "It delivers on our goal of providing pros and consumers alike a spot-on measuring tool that's portable, accessible and uncompromising in accuracy. Whether you're a residential or commercial remodeler working on a project bid, a painter estimating supplies, a real estate agent sizing up a home or an installer making space for new cabinets — the possibilities with this tool are endless."
______________________________________________________________________________________________________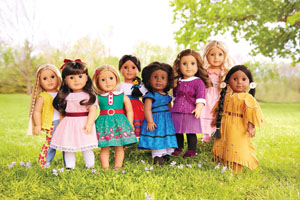 American Girl Unveils BeForever™ Line
American Girl has reintroduced BeForever, American Girl's line of historical dolls, books, and related accessories that connects girls ages 8 and up with inspiring characters and timeless stories from America's past. First introduced in 1986 but now with a fresh new look, BeForever gives girls today the opportunity to explore the past, find their place in the present, and think about the possibilities the future can bring. From a daring Nez Perce girl who does her best to be a friend to the earth in 1764 to an optimistic girl who stands up for what's right in the mid-1970s, the adventurous BeForever characters help girls see the common threads-the shared interests, challenges, and dreams-that tie girls from all times together. The BeForever line will debut with eight characters; all-new, historically accurate outfits and accessories for dolls; new and refreshed fiction books; and an original line of historically inspired clothing for girls.
______________________________________________________________________________________________________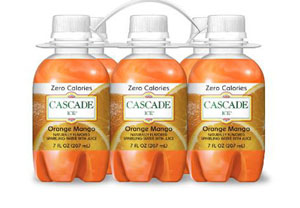 Zero-Calorie Sparkling Water, Cascade Ice, Debuts Unique 7-Ounce Bottle Design
Unique Beverage Company, trendsetter in the sparkling water category, is the first to introduce an innovative slim, 7-ounce bottle design to the zero-calorie sparkling water industry. Unique's popular Cascade Ice flavors of Lemonade, Coconut, Black Raspberry, Orange Mango and Pink Grapefruit are available in 6-pack and single 7-ounce bottles beginning September 2014. "We're thrilled to be pioneers in the zero-calorie, sparkling flavored water category by offering our popular Cascade Ice brand in a 7-ounce proprietary bottle," said Mike Broadwell, President and CEO of Unique Beverage Company. "While our current 17.2-ounce bottles have been very popular, we specifically designed our new 7-ounce bottle to be the exact height of an average soda can. In addition to major grocery and convenience accounts, this will allow for opportunities to place our product in vending machines and in airline beverage carts. Our innovative, single-serving bottle also provides additional access for us in schools, where portion control and zero-calorie alternatives are more welcome than sugary drinks.
______________________________________________________________________________________________________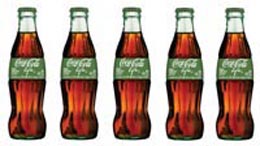 Coca-Cola Life Arrives In Stores
Coca-Cola Life, a reduced-calorie cola sweetened with cane sugar and stevia leaf extract, has been launched in the U.S. At 60 calories per 8-oz. glass bottle, Coca-Cola Life has 35 percent fewer calories than other leading colas. Following successful launches in Argentina, Chile and most recently Great Britain, Coca-Cola Life is entering a growing segment within the soft drink category. The newest member of the Coca-Cola trademark will arrive in the U.S. market gradually, starting with an initial rollout in 8-oz. glass bottles in Fresh Market locations across Georgia, North Carolina, South Carolina, and South and Central Florida. By October, Coca-Cola Life will be available nationwide in other retail locations in more packaging options. Coke is intentionally taking a measured approach to Coca-Cola Life's U.S. debut. Consumers will have the chance to discover the new beverage through more than 4,000 sampling opportunities nationwide, and the brand's distinctive green label and visual identity will stand out in store displays and the Coca-Cola Digital Network of electronic billboards.
"We ultimately want to be leaders in this emerging segment, and Coca-Cola Life is our first effort to make this a reality," explains Andy McMillin, vice president, Coke Trademark, Coca-Cola North America. "For consumers looking for a reduced-calorie soft drink sweetened with cane sugar and stevia leaf extract, this is a great-tasting option. We're excited to debut Coca-Cola Life in our flagship U.S. market as we continue to innovate and expand our portfolio to meet consumers' evolving needs and preferences."
______________________________________________________________________________________________________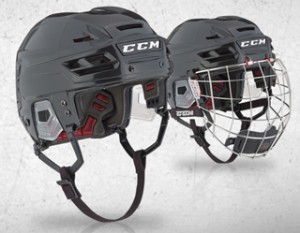 CCM Hockey Launches The Resistance Helmet
CCM Hockey officially launched its most innovative hockey helmet to date, the CCM Resistance, available now at hockey retailers worldwide. The Resistance is the result of four years of development and testing with the Neurotrauma Impact Science experts at the University of Ottawa, in Canada. Through this partnership, the Resistance helmet was impact-tested on head models to analyze the stress and strain hockey-related impacts might cause to the brain. CCM's proprietary Rotational Energy Dampening System (R.E.D. System) and impact pods introduced in the Resistance helmet were created to manage linear and rotational accelerations, caused by impacts to the head. Combining the R.E.D. System's rotational force management with impact pods that focus on the linear aspect of impacts, the CCM Resistance helmet has a liner that was truly engineered through cutting-edge science.
"Our new CCM Resistance helmet is a testament to the CCM brand's clear focus on technology and innovative products to help make players safer on the ice," said Sean Williams, Vice-President Global Marketing and North American Sales, Reebok-CCM Hockey.
______________________________________________________________________________________________________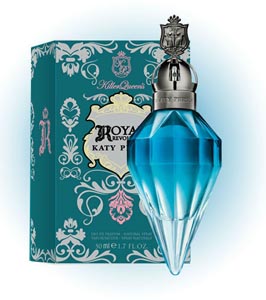 Coty Introduces Killer Queen's Royal Revolution Fragrance By Katy Perry
Coty has introduced Killer Queen's Royal Revolution by Katy Perry, a fragrance that is as beautiful as it is bold, and as royal as it is rebellious. Katy Perry's unconventional artistic vision is at the core of her newest fragrance.
"In some ways wearing fragrance is like putting on an invisible suit of luxurious armor. I want Royal Revolution to inspire women to make their own rules and embrace the idea that beauty and inner confidence can come together to become your secret weapon," said Katy Perry. Created by Pierre Negrin of Firmenich, Royal Revolution, is a tempting and irresistible floral. Tantalizing top notes of pink freesia kissed by the nectar of ruby-red pomegranate captivate the senses. Middle notes of sandalwood balanced with sheer orange flower and velvety jasmine petals create a soft, delicate floral heart guarded by the Mystical Blackthorn. Sexy musk and soft vanilla orchid linger on the skin, ensuring an unrivaled and unforgettable dry-down. Inspired by the beauty, strength and intensity of a royal sapphire, the bottle mesmerizes with multiple facets and brilliant shades of blue. The cap in an armor inspired gun-metal tone portrays fearless courage while showcasing Katy Perry's custom royal crest. Photographed by Tim Walker, the Royal Revolution print campaign is the embodiment of bold beauty and effortless conviction. True to Katy Perry's rebellious spirit, the campaign features Katy in a modern military ensemble leaning triumphantly against an armor conveying composed confidence and nonchalant valor.
______________________________________________________________________________________________________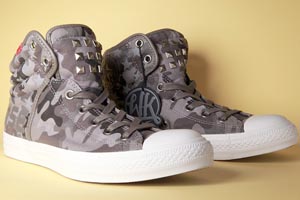 CONVERSE Unveils Wiz Khalifa Sneaker Collection
CONVERSE has unveiled the new Fall 2014 Wiz Khalifa sneaker collection featuring the new Converse Chuck Taylor All Star ILL. Available in two colors, the new silhouette is inspired by the artist's rebellious individuality and fashion-forward style. This marks Rapper Wiz Khalifa's second sneaker collaboration with Converse following the successful launch of the Fall 2013 collection. The Converse Chuck Taylor All Star ILL by Wiz Khalifa incorporates several distinct accents including the Wiz Khalifa branded logo tab and eyelet, while staying true to the iconic Chuck Taylor All Star silhouette. The sneakers also feature a leather upper with an oversized Chuck Taylor logo on the medial side. Available in black and white, the black style features a translucent outsole with gold fleck detailing.
______________________________________________________________________________________________________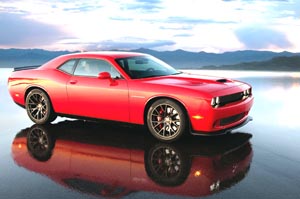 Dodge Releases New Hellcat Models
Throughout the 1960′s and 70s the major automakers took pride in building fast and powerful muscle cars that pushed the limits of what was possible with automotive performance. Eventually the automakers stopped producing these cars and the muscle car era came to a tragic end. However, for the 2015 model year, Dodge is looking to revive the American muscle car industry with the introduction of the Challenger SRT Hellcat sedan, which was billed as the fastest muscle car ever created. The company is also releasing a second muscle car that is even faster, the 2015 Dodge Charger SRT Hellcat coupe. The Hellcats have been carefully designed from bumper-to-bumper to be the highest-performing production muscle cars of all time. The most notable feature is the engine. The Hellcats feature a 6.2L HEMI supercharged V-8 Hellcat engine that pushes out 707 horsepower and 650 lb.-ft. of torque.
______________________________________________________________________________________________________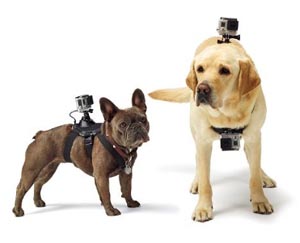 GoPro's Fetch Unveiled For Pets
Digging, running, swimming, hunting and exploring – dogs can now showcase their world using the new Fetch mount from GoPro, Inc., the company's first pet accessory. The Fetch dog harness has two mount locations for HERO cameras – one on the back for over-the-head shots and another on the chest for a field of view closer to all the action. The fully adjustable mount is designed to fit small dogs of 15 pounds (7 kilograms) to large breeds up to 120 pounds (54 kilograms). The Fetch harness and HERO cameras in appropriate housings enable dog owners to document a range of pet activities on land or in water.
"The adaptability and versatility of GoPro cameras make them the perfect device to document life from a dog's point of view," said Paul Osborne, GoPro's senior director of product management. "We designed Fetch to meet the unique needs and usage for pets and can't wait to see the images and videos that owners will capture and share now that they have a mount specifically for their dog."
______________________________________________________________________________________________________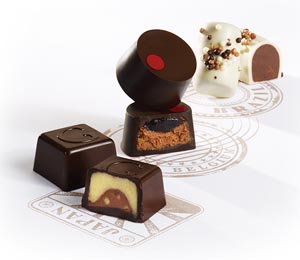 GODIVA Chocolatier Launches New Globally-Inspired, Limited Edition Chocolate Collection
GODIVA Chocolatier has launched its new Chef Inspirations – Flavors of the World limited edition chocolate collection nationwide. Curated by GODIVA's international chefs, Flavors of the World is inspired by their culinary journeys across the globe, and the unique local ingredients they have encountered. The chocolates incorporate deliciously surprising flavor profiles to allow chocolate lovers to travel the world in six bites.
Developed by GODIVA's Chef Chocolatiers stationed across the globe, Flavors of the World debuts six pieces incorporating GODIVA's rich, Belgian chocolate with ingredients the chefs have come to love through their training and travels, such as Kuromitsu molasses from Japan (Japanese Dark Sugar Ganache) and speculoos, a traditional Belgian cookie (Sirop de Liege with Speculoos). Other regions represented in the box include China (Black Tea Mousse & Sichuan Pepper), Brazil (Brazilian Coffee Nut Praline), United States (Honey Roasted Caramel) and South Africa (Banana & Caramelized Coconut). This new chocolate collection demonstrates GODIVA's ongoing mission to create and deliver new and exciting products that consumers can enjoy every day.
"We are thrilled to showcase the expertise of our chefs with this new collection," said Michelle Chin, Vice President, North America Marketing, GODIVA Chocolatier. "Our Chef Chocolatiers have made it possible for chocolate lovers everywhere to embark on an international flavor journey, and this limited edition collection is another example of our continued commitment to letting customers enjoy chocolate in entirely new and unexpected ways."
______________________________________________________________________________________________________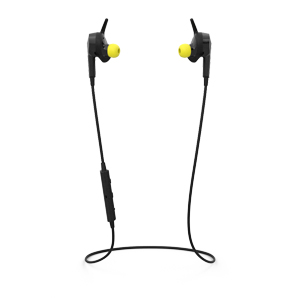 Jabra Introduces Sport Pulse Wireless; All-New Intelligent Training Solution
Jabra has introduced Jabra Sport Pulse Wireless, new earbuds and an all-in-one training solution with Jabra Sport Life application. Combining an in-ear biometric heart rate monitor, immersive Dolby® Digital sound and real-time voice coaching, Jabra Sport Pulse Wireless will inspire runners, cyclists, and exercisers of all types to beat their best performance. With a built-in intelligent app – Jabra Sport Life – exercisers will get the most out of their Sport Pulse Wireless earbuds, helping them plan, track and evaluate each workout. It has never been so easy to test fitness levels and aerobic capacity, adjust heart rate zone levels to optimize training, and set goals based on distance, time or calories burned.
"Jabra has a strong legacy of innovation in wearable technology and Sport Pulse Wireless is no exception," said Darcy Clarkson, Senior Vice President at Jabra Consumer Solutions. "These are world's first earbuds to have a built-in heart rate monitor, heralding the next generation of intelligent audio solutions for fitness fanatics that allows our customers to work out with the confidence of medical precision."
______________________________________________________________________________________________________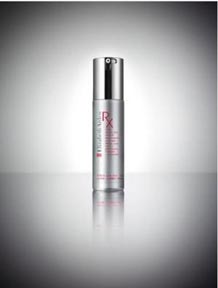 Elizabeth Arden Introduces PRO, Comprehensive Skincare Line
US CosmeceuTechs, LLC, distributor of PRIORI® Skincare, Revaléskin® and PRIORI® MD, has formed an exclusive partnership with Elizabeth Arden to collaborate on Elizabeth Arden PRO, a comprehensive skincare line that incorporates groundbreaking, clinically proven technologies in both homecare and professional treatment products. Elizabeth Arden PRO combines Elizabeth Arden's strength, history and leadership in skin health and beauty with US CosmeceuTechs, LLC's leadership in developing innovative cosmeceutical technologies. Elizabeth Arden PRO addresses key skin conditions in five simple, concise regimens – Problem Prone, Brightening, Age Defying, Hydration and Sensitive – along with booster products that are designed for all skin types. Highly effective in-salon professional treatments will also be part of this new, innovative brand, providing simple solutions for clients to augment their Elizabeth Arden PRO homecare regimens. Elizabeth Arden PRO homecare products are designed to enhance, maintain and optimize results between professional treatments by using proprietary ingredients including several new, patent-pending technologies: AHA Retinoid Conjugate, an AHA/Vitamin A derivative combination; Allyl PQQ, a new mitochondrial antioxidant; and a novel antioxidant complex designed to scavenge free radicals and offer critical protection to proteins.
"Elizabeth Arden PRO offers a more complete approach to improving skin health with a comprehensive skincare regimen that provides safe, effective, simple solutions both in and out of the salon/clinic," said Arthur Pellegrino, Vice President, Research and Development at Elizabeth Arden. "These products are the result of years of research into the needs of clients and the development of novel new, clinically proven ingredients. All of this results in a highly effective yet aesthetically elegant skincare line."
______________________________________________________________________________________________________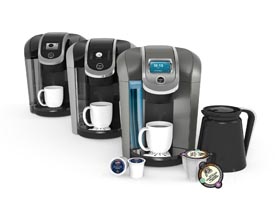 New Generation Keurig 2.0 System Brews Both Single Cup And Four-Cup Carafe
Keurig Green Mountain, a leader in specialty coffee, coffee makers, teas and other beverages with its innovative brewing technology, continues to change the way consumers in the United States and Canada brew coffee at home with the release of the new Keurig® 2.0 hot beverage brewing system. Keurig® 2.0 is the first Keurig® brewer to brew both a single cup and a four-cup carafe from a Keurig® brand pack. This innovation delivers everything consumers know and love about Keurig – and more – with game-changing performance and function, unprecedented beverage choice, simplicity and convenience, and timeless design appeal.
"Our new Keurig 2.0 system is the next innovative step for our hot beverage brewing system," said Brian Kelley, President and CEO of Keurig. "Eleven years ago, we revolutionized the way consumers brewed coffee in the home with a single cup system, and we've used the knowledge and expertise we've gained along the way to form the basis for continued innovation. We're thrilled to have changed the game yet again by offering consumers the ability to brew a variety of sizes, from a single cup to a carafe, and choose from more than 290 varieties from more than 50 brands, all within one system, Keurig 2.0."
______________________________________________________________________________________________________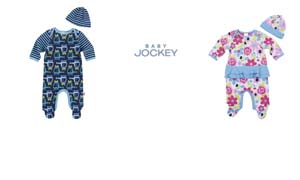 Jockey Debuts Baby Jockey With Gerber Childrenswear
Jockey International is partnering with Gerber Childrenswear to launch Baby Jockey, an adorable and extra soft line of baby clothes. Aligning with their commitment to provide on-trend yet functional products, Baby Jockey's styles are fabricated from cotton interlock (95%) and spandex (5%) for ease of movement and comfort. The collection also includes features such as lap shoulders for easy over-the-head dressing, and snap-crotch or full-front openings for simplified diaper changing. The Baby Jockey collection for boys and girls includes bodysuits, sleep 'n play outfits, accessories and pant sets ranging in sizes 0-3 to 24 months. While Baby Jockey's girls' collection includes ruffle detailing, floral applique embroidery and shirred necklines, Baby Jockey's boys' collection incorporates rich colors and playful designs and screen prints.
______________________________________________________________________________________________________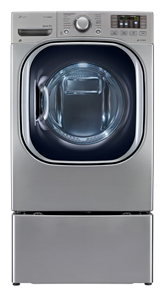 New LG EcoHybrid Heat Pump Clothes Dryer Introduced
Global home appliance leader LG Electronics has been recognized by the U.S. Environmental Protection Agency (EPA) with the 2014 ENERGY STAR® Emerging Technology Award for its new EcoHybrid™ Heat Pump Dryer. The annual award is given to innovative technologies that meet rigorous performance criteria to reduce energy use and greenhouse gas emissions, without sacrificing features or functionality. Unlike conventional electric dryers that waste considerable amounts of energy, LG's EcoHybrid Dryer is the first commercially available dryer in the United States to utilize heat pump technology to capture and recycle energy generated during the drying process. Third-party test data shows that LG's EcoHybrid Heat Pump Dryer saves up to 50 percent more energy than conventional electric dryers. Coupled with unparalleled energy efficiency, the vented LG EcoHybrid Dryer features all the bells and whistles of other high-end LG dryers, including LG TrueSteam™ technology, which uses real steam to reduce wrinkles and odors, practically eliminating the need for ironing.
William Cho, president and CEO of LG Electronics USA, said, "Environmental sustainability is a core business principle at LG Electronics, and revolutionary new ENERGY STAR certified products like the LG EcoHybrid Dryer exemplify LG's commitment to helping consumers address climate change through appliance innovations that enhance their lives."
______________________________________________________________________________________________________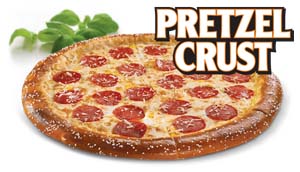 Little Caesars Pizza Offers Soft Pretzel Crust Pizza
Little Caesars® Pizza, the largest carryout pizza chain in America and home of the $5 HOT-N-READY® pizza, is bringing two classic flavors, soft pretzel and pizza, together for a limited time. From September 1 – October 26, 2014, the Soft Pretzel Crust Pepperoni Pizza will be available at all U.S. and Canada Little Caesars restaurants. It will be HOT-N-READY® from 4-8 p.m. for just $6. Little Caesars new Soft Pretzel Crust Pepperoni Pizza is a large specialty pizza that starts with a flavorful, buttery, soft pretzel crust made fresh daily in store. It is topped with creamy cheddar cheese sauce, a blend of 100% real cheese, and pepperoni, and then finished with an irresistible four-cheese gourmet blend of Asiago, Fontina, Parmesan, and White Cheddar cheeses.
"The Soft Pretzel Crust Pepperoni Pizza is a great tasting example of everything we are about; offering our customers a totally unique pizza experience from the variety of pizza and sides we offer to instant "just stop in and pick-up" availability," said Edward Gleich, Senior Vice President of Global Marketing.
______________________________________________________________________________________________________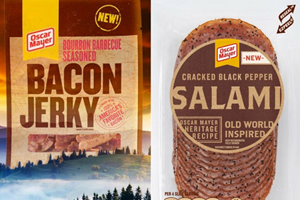 Oscar Mayer Brand Launches Old World Style Line
Just in time for back-to-school season, the Oscar Mayer brand is launching the Old World Style line with four distinct flavors, including Classic Salami, Cracked Black Pepper Salami, Classic Pepperoni and Turkey Pepperoni. While the Old World Style meats add flavor and zest to Italian-style sandwiches, they are also an excellent source of protein, with up to 8 grams in each serving.
"There's no doubt that Italian-style sandwiches are gaining popularity, on restaurant menus and at home," said Tom Bick, senior director of integrated marketing and advertising at Oscar Mayer. "We want to help food fans revamp their brown-bag-lunch routines, and the Old World Style meats offers an authentic option for the whole family to enjoy."
______________________________________________________________________________________________________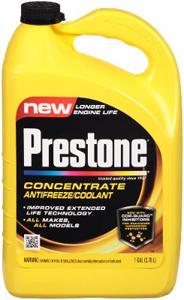 New Prestone With Cor-Guard™ Inhibitors Helps Engines Run Longer
Prestone®, the leading consumer choice for branded antifreeze/coolant in North America, debuts groundbreaking Cor-Guard™ Inhibitor technology. This new Prestone antifreeze formula provides advanced corrosion protection for a vehicle's entire cooling system, helping engines run longer. The improved antifreeze formula uses patented Cor-Guard inhibitors to better protect areas in the cooling system most vulnerable to corrosion. When used as directed, new Prestone protects the water pump, heater core, radiator and gaskets from corrosion and degradation, reducing the risk of engine failure and leading to longer engine life.
"Our new proprietary formula improves Prestone's already industry-leading antifreeze, making it easy for all drivers on the road today to better protect their engines," said Tim Shipley, Vice President of Sales and Marketing for Prestone. "Prestone with Cor-Guard inhibitors will be one of the most pivotal innovations the antifreeze category has seen in nearly 20 years."
______________________________________________________________________________________________________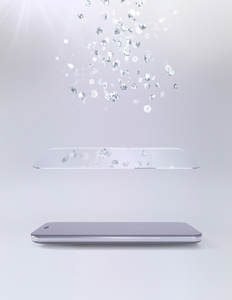 OtterBox Introduces Alpha Glass Fortified Glass Screen Protectors
When it comes to screen protection, smartphone users must choose between a scratch protector that covers the screen with a foggy, bubble-filled film or opting for a naked, scratched touch screen. These flawed options are made obsolete with OtterBox® Alpha Glass™, the toughest screen protector yet, boasting flawless clarity, reactive touch, anti-shatter glass and precision application. OtterBox Alpha Glass offers a pure touch screen experience with maximum protection against scratches and impact. Alpha Glass is quick and simple to install, does not affect display clarity and is available now for Apple® iPhone® 5/5s, iPhone 5c and Samsung® GALAXY S® 5.
"Alpha Glass was designed for smartphone users who want a truer touch screen experience with the benefits of protection from scratches and drop," said OtterBox CEO Brian Thomas. "The unique properties of our shatterproof glass bring a completely new experience to our customers. Alpha Glass is so clear and smooth, most people will forget they even have a screen protector on. The tactile experience is second to none, with no "sticky" or "tacky" texture."
______________________________________________________________________________________________________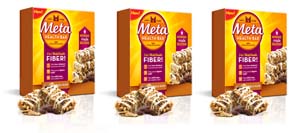 Meta Wellness Products Launched
Meta, a new line of wellness products from the makers of Metamucil, has been introduced. In addition to the Metamucil powder that Americans know and love, the Meta line will introduce two brand new products. Meta Health Bars™ are fiber bars containing psyllium fiber, available in Cinnamon Oatmeal Raisin and Cranberry Lemon Drizzle, that can help lower cholesterol to promote heart health, help satisfy hunger as a healthy snack, and help promote digestive health. MetaBiotic™ is a 2-in-1 MultiHealth probiotic supplement containing Bio-Active 12™ which helps maintain digestive balance and promote a healthy immune system.
"Metamucil is an iconic brand, helping consumers for more than 80 years! We want to bring significant new innovation that offers clinically proven benefits to all consumers and help them be their best every day," said Patrick Lockwood-Taylor, Vice President, General Manager of North America Personal Health Care at P&G.
______________________________________________________________________________________________________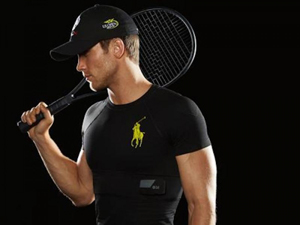 Ralph Lauren Introduces Polo Tech Shirt To Smart Apparel Collection
Ralph Lauren Corp. is unveiling the high-performance, fashion-forward Polo Tech shirt. The Polo Tech shirt is an innovative new product from a fashion brand that merges biometrics into active lifestyle apparel, marking a revolution in advanced technology designed to improve general wellness and increase personal fitness. The Ralph Lauren Polo Tech shirt features sensors knitted into the core of the product to read biological and physiological information. With Ralph Lauren's leadership in the design community, the compression shirt also has a sleek look in black with a signature yellow Polo Player logo. The second-skin fit enhances comfort and agility. The Ralph Lauren Polo Tech shirt was developed with proprietary technology from Canadian-based OMsignal, whose team includes experts in neuroscience, sports medicine and engineering. With OMsignal, the shirt itself is the sensor. The OM platform delivers a wide variety of physiological data through seamless apparel directly to the users via an app on their smartphone.
"Ralph Lauren continues to be at the cutting edge of fashion and culture," said David Lauren, Senior Vice President of Advertising, Marketing and Public Relations. "Our goal is to create and reflect the ultimate lifestyle, and we believe that a healthy and active life is an essential part of that. Ralph Lauren is excited to help lead the industry in wearable technology in this ever-evolving, modern world."
______________________________________________________________________________________________________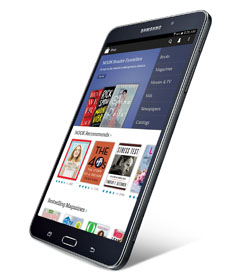 Samsung And Barnes & Noble Partner To Create Co-Branded Tablets
Samsung Electronics America and NOOK Media, a subsidiary of Barnes & Noble, have partnered to develop co-branded Samsung Galaxy Tab 4 NOOK tablets that feature the award-winning Barnes & Noble digital reading experience. The co-branded devices will combine popular Samsung Galaxy Tab 4 hardware with customized NOOK software to give customers powerful, full-featured tablets that are designed for reading, with easy access to Barnes & Noble's expansive digital collection of more than three million books, leading magazines and newspapers. The companies are expected to introduce Samsung Galaxy Tab 4 NOOK in a 7-inch version in the U.S. in early August. The co-branded tablets will be prominently displayed along with NOOK eReaders and sold at Barnes & Noble's nearly 700 bookstores across the U.S.
______________________________________________________________________________________________________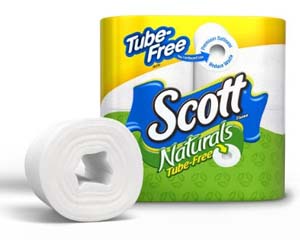 Scott Naturals Tube-Free Bath Tissue Now Available Nationally
In an effort to help consumers take small steps to make a big impact on the environment, Kimberly-Clark's SCOTT® Brand unveiled Scott Naturals® Tube-Free bath tissue. This innovative product eliminates the cardboard tube that has been the central fixture of rolled toilet paper for more than 100 years. This simple step has major potential to eliminate a portion of the 17 billion toilet paper tubes thrown away each year. While the product has been on shelves since 2010 in limited northeastern markets, the national release signifies Kimberly-Clark's continued commitment to sustainability initiatives.
"Kimberly-Clark is thrilled to be able to release Scott Naturals Tube-Free bath tissue nationally, providing consumers across the country with a product that contributes to a better, cleaner world, without sacrificing quality," said Jared Mackrory, brand manager for Scott Brand.
______________________________________________________________________________________________________
Sony's New Smart Tennis Sensor Helps To Elevate Player's Game
Sony is launching the Smart Tennis Sensor, engineered for all levels of tennis players that want to optimize their tennis game and share their performance results. The new sensor takes control to the next level through real-time shot visualizations instantly available on a smartphone or tablet as well as simultaneous displaying of recorded video and shot metrics. The Smart Tennis Sensor will be compatible with select tennis racket models by top manufacturers such as Wilson, Prince and Yonex. The unique Smart Tennis Sensor features sensing technologies alongside newly developed vibration analysis mechanics that analyze a magnitude of player movements including shot count, ball impact spot, swing speed, ball speed and ball spin. Through highly sensitive wave and motion detection, the sensor can pick up multiple swing types such as topspin forehand, slice forehand, volley forehand, topspin backhand, slice backhand, volley backhand, smash, and even attack-style serves. Sony realized these cutting-edge sensor components by utilizing the knowhow from audio and sound analysis technologies achieved through the history of Sony's audio product developments. Weighing approximately 8grams and measuring 31.3mm in diameter, the Smart Tennis Sensor is designed to minimize impact on performance while playing, yet fits securely and discretely at the bottom of the racket. The sensor's Memory Mode enables up to 12,000 shots of internal storage for quick saving or easy download to a smartphone or tablet. The sensor can be conveniently transferred any time, along with all recorded historical shots between a player's spare rackets, or to another compatible racket model or brand.
______________________________________________________________________________________________________

Teatulia Organic Teas Introduced To Sprouts Farmers Market Shoppers Nationwide
Teatulia Organic Teas has made its teas available in Sprouts Farmers Market stores nationwide. Teatulia is an internationally-recognized organic tea company known for producing top-quality hot and iced teas. Sprouts stores will be carrying Teatulia's 30 count, organic, fine cut teas. Teatulia's organic, fine cut tea line is the more affordable option to their premium, whole leaf tea found at other natural/specialty retailers such as Whole Foods Market. The teas and herbs are sourced from Teatulia's own garden in Bangladesh and other like-minded gardens and are all USDA-certified organic.
"Sprouts markets are such well-known and loved natural grocery stores. We are incredibly happy that our tea will be more accessible to tea lovers nationwide," said Teatulia CEO and Co-Founder Linda Appel Lipsius.
______________________________________________________________________________________________________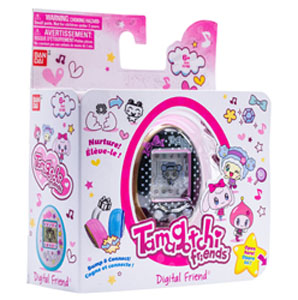 The Original Digital Pet, Tamagotchi Friends, Now Available At Toys "R" Us Across The U.S.
The Original Digital Pet, Tamagotchi Friends, is back, exclusively at Toys "R" Us. Donning its familiar egg shape and the need for tender-loving-care, a new generation of Tamagotchi® toys arrives on shelves across the country from the original Japanese toymaker, Bandai America. Evoking a nostalgic feeling from the mid-to-late 90s, Tamagotchi Friends™ toys extend beyond the digital 'pet' and into a world of fun, adorable, whimsical characters. Like the original craze, once the Tamagotchi Friends egg has hatched, the owner must take care of their digital friend and raise her/him from birth to adult. Today's Tamagotchi Friends Digital Friend™ devices are also tech savvy; a 'bump' with other Digital Friend devices allows it to send text messages and gifts, and even go on a playdate with other Tamagotchi Friends characters. The more 'bumps', the more points and rewards the owner will earn, and the higher their best friend meter will rise. Available in six different fashionable trend-inspired designs, Tamagotchi Friends™ Digital Friend devices are available at Toys "R" Us. and toysrus.com in the United States. In addition to an immersive experience at TamagotchiFriends.com where fans (and caretakers alike) can find animated webisodes, games, character profiles, and more, a collectible figure and playset line allows fans to collect and play with the Tamagotchi Friends characters in a whole new way.
______________________________________________________________________________________________________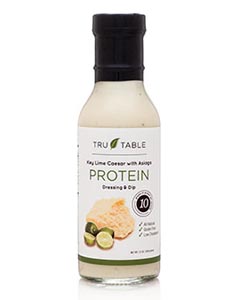 Tru Table's Key Lime Caesar With Asiago Introduced
Tru Table, a startup specialty food company, has launched its protein-enriched Key Lime Caesar with Asiago dressing. Tru Table's line of salad dressings and dips are the first of its kind to enter the market, and has 9 to 10 grams of protein per serving (as much protein as 1.5 – 2 eggs). The Florida-based company was founded by PGA Tour player and entrepreneur, Freddie Jacobson and chef Scot Elmore. Tru Table's dressings and dips are available in four gourmet flavors: Orange Citrus & Black Chia Seed, Asian Sweet Chili & Tamari, Orange Blossom Honey & Balsamic and now Key Lime Caesar with Asiago. Tru Table is currently available at Whole Foods and other gourmet markets in Florida.
______________________________________________________________________________________________________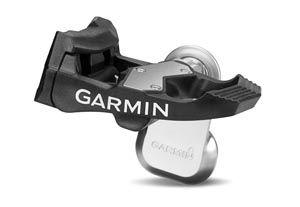 Garmin Introduces Vector™ S Single-Sensing Power Meter
Garmin International has introduced Vector S, a single-sensing pedal-based power meter. Measuring forces on the left pedal to approximate total power, Vector S reports power, cadence and more with the option for users to easily upgrade to a dual-sensing system. With no mechanic required, cyclists can easily install their Vector S system or transfer it between bikes themselves in minutes. Its single-sensing system delivers reliable, accurate data, measuring power output at the pedal where force is applied. Vector S calculates power (watts) at various time intervals, measures cadence with its built-in accelerometer, and sends the data to compatible Edge® cycling computers or other ANT+™ enabled devices.
______________________________________________________________________________________________________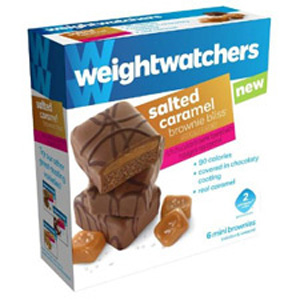 Weight Watchers Sweet Baked Goods Adds Salted Caramel Brownie Bliss Flavor
Weight Watchers Sweet Baked Goods is introducing the newest Brownie Bliss™ flavor, Salted Caramel. This indulgent sweet and salty treat delivers the perfect combination of rich chocolate brownie layered with decadent caramel for only 90 calories and a PointsPlus® value of 2. Salted Caramel Brownie Bliss™ offers a one-of-a-kind indulgence with delicious filling, rich flavor and decadent textures. Salted Caramel Brownie Bliss™ joins other Weight Watchers Sweet Baked Good products including Triple Chocolate, Peanut Butter and Mint Chocolate Brownie Bliss™, Chocolate, Lemon, Carrot and Red Velvet Creme Cakes, Chocolate Brownie, Coffee Cake, Cookies and Muffins. With emphasis placed on great taste, Weight Watchers Sweet Baked Good products help consumers live sensibly while enjoying the sweeter side of life in a portion-controlled offering.
______________________________________________________________________________________________________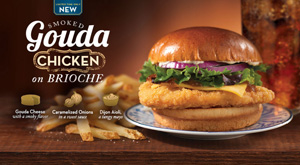 Wendy's Offers New Smoked Gouda Chicken On Brioche
With Gouda making its appearance on Wendy's menu for the first time, Wendy's new limited-time only Smoked Gouda Chicken on Brioche offers savory sophistication without pricey pretension. Wendy's new Smoked Gouda Chicken on Brioche is packed with flavor, including a thick, creamy Dijon aioli with a tangy mustard finish paired with double-smoked, mild and rich Gouda cheese. The sandwich also features a sweet caramelized onion sauce made from pureed caramelized onions. A warm, lightly breaded chicken breast is topped with sliced red onions and fresh spring mix, served on a toasted brioche bun.
"The new Smoked Gouda Chicken on Brioche brings distinct and sophisticated flavors to the table – particularly the mild yet nutty tastes of Smoked Gouda – to help elevate our customers' food experience," said Liz Geraghty, Wendy's Vice President, Brand Marketing. "At Wendy's, we understand our customers are seeking an elevated culinary experience through specialty and on-trend ingredients like natural cheeses and premium, artisan breads, all at a quick-service price."
______________________________________________________________________________________________________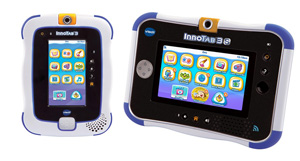 VTECH®'S INNOTAB® 3S PLUS And INNOTAB® 3 PLUS Tablets Now Available
VTech®, a world leader in age-appropriate and developmental stage-based electronic learning products for children, has made available the InnoTab® 3S Plus and InnoTab® 3 Plus children's learning tablets. These 4th generation tablets both feature a rechargeable battery power pack so parents don't need to worry about constantly purchasing new batteries, plus access to more than 800 educator-endorsed, age and stage appropriate learning cartridges, software and apps that can be purchased and downloaded through VTech's Learning Lodge® app store. These 5″ tablets are value-packed with everything kids need for learning fun! InnoTab 3S Plus features Wi-Fi and comes with 16 apps, including free access to an enhanced 2nd generation of Premium VTech Kid Connect™, a tablet-to-mobile communication app that lets kids communicate in real time and exchange voice and text messages, photos, drawings and fun stickers with their parents' smartphones. New enhanced features of the app include a parent-controlled group chat and a fun multi-player game, all packed into a kid-safe, kid-friendly Wi-Fi tablet for under $80. InnoTab 3 Plus comes with 12 apps to open up a world of learning fun at an even more affordable price of $59.99, making it a great first learning tablet for price conscious parents. Both InnoTab 3S Plus and InnoTab 3 Plus offer premium features for unsurpassed value as compared to competitive children's learning tablets.
______________________________________________________________________________________________________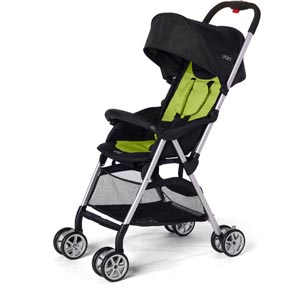 Urbini Stroller Launches
Urbini, a global juvenile products brand with design studios in Boston, Tokyo, Shanghai, Hong Kong and Amsterdam, has introduced the world's lightest full-featured stroller. To create the stroller, Urbini engineered a special aluminum that is stronger and half the thickness of traditional aluminum. At less than 7 pounds, the Urbini Hummingbird is the world's lightest full-featured baby stroller, and folds instantly with one hand, making it easy to bring children everywhere. It's both convenient – a lightweight stroller with a durable, reinforced aluminum frame that stands on its own when folded, a swivel arm bar for easy access, and a roomy storage basket – and comfortable, with its foam padded handle, multi-position reclining seat and five-point safety harness. Available now, the Urbini Hummingbird can be used for children weighing up to 50 pounds and comes in four colors, Lime, Raspberry, Peacock and Black.
______________________________________________________________________________________________________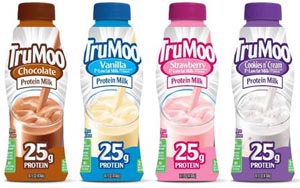 New TruMoo® Protein Plus Launches
Dean Foods has introduced TruMoo® Protein Plus milk. The nutritious, protein-rich drink, available in chocolate and vanilla flavors, provides 25 grams of protein in every single-serve, resealable 14-ounce bottle, plus all the essential vitamins and nutrients of milk. With TruMoo Protein Plus milk, increasing protein intake is easier than ever before. Simply grab the single-serve bottle and go. And, unlike water, juice and many sports drinks, TruMoo Protein Plus packs in the additional benefit of calcium for your post-workout recovery drink option. "After our successful pilot program in the West, we're thrilled to introduce TruMoo Protein Plus to consumers nationwide," said Greg Schwarz, Vice President of Marketing, Dean Foods. "Protein intake is important to our consumers, whether they're gearing up for an important meeting, or recovering from a three-mile run. That's why we're delighted to be able to give our TruMoo fans a nutritious and delicious way to add protein to their every day diets."
______________________________________________________________________________________________________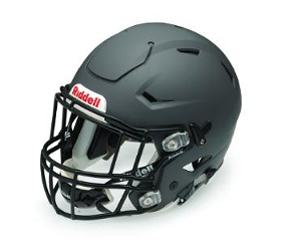 New Riddell SpeedFlex Highlights Future Of Football Helmet Design
Riddell has officially introduced the SpeedFlex, a new helmet that reduces impact force transfer to the athlete by selectively adding flexibility to key helmet components. The latest offering from the world's leading helmet manufacturer also boasts improved sightlines, a new ratchet-style chinstrap attachment system and a cool, modern design for unparalleled performance. SpeedFlex boasts a significant design story built on more than 2 million points of data captured from Riddell's head impact monitoring technologies. This scientific data coupled with years of dedicated research, repeated on-field testing, and in-depth player feedback resulted in unique features like the new chinstrap system and interior liner that conforms to the shape of a player's head for greater comfort.
"We're excited to formally introduce the SpeedFlex as the next milestone in Riddell's rich history of football innovations," said Dan Arment, president of Riddell. "With this helmet we sought to improve player protection while delivering tangible benefits to the athlete. We're confident these new features will quickly become design standards for Riddell, and raise the bar for football helmet performance and protective technologies across the industry."
______________________________________________________________________________________________________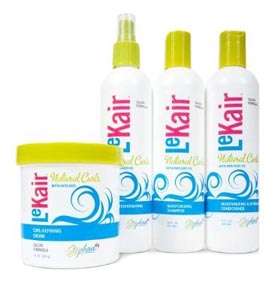 The Stephan Co. Launches LeKair Natural Curls With Avocado Oil For African-American Women
The Stephan Co. has unveiled LeKair® Natural Curls, a premium line of products specially formulated to enhance the natural beauty of black hair. LeKair® Natural Curls includes a special formula containing Avocado Oil, which adds moisture, strength and shine to natural curly hair. The line consists of four products: Moisturizing and Detangling Conditioner, Moisturizing Shampoo, light-weight Curl Rejuvenating Spray and Curl Defining Cream. The decision to introduce Natural Curls represents a natural progression for the LeKair® brand, which has been a mainstay in the ethnic hair care aisle for years. According to one survey, 70% of African Women say they currently wear their hair natural or have done so in the last year. A significant number of these women also believe that 'going natural' – wearing their hair naturally curly — exudes confidence.
______________________________________________________________________________________________________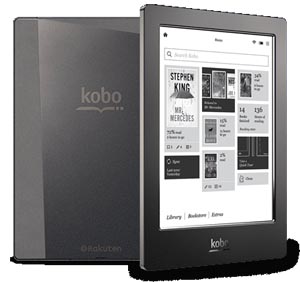 Kobo Launches Kobo Aura H2O; Premium Waterproof eReader
Kobo, a global leader in eReading, has launched Kobo Aura H2O, the world's first premium waterproof E Ink eReader. Kobo's constant focus on the needs of passionate book lovers has resulted in a new high definition device that allows readers to enjoy ebooks anywhere they want to read, including previously risky places like the bath or at the beach. This new addition to Kobo's lineup expands on the success of Kobo Aura HD. Thinner and lighter than Aura HD with an upgraded high definition display and a design that beats the elements, Kobo Aura H2O provides a beautiful reading experience.
______________________________________________________________________________________________________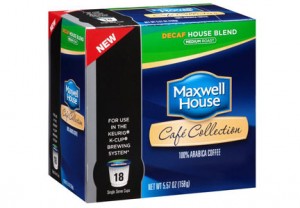 Keurig Green Mountain And Kraft Foods Group Partner For Kraft-Branded Keurig Portion Packs
Keurig Green Mountain, a leader in specialty coffee, coffee makers, teas and other beverages with its innovative brewing technology, and Kraft Foods Group, have partnered for a multi-year licensing, manufacturing, and distribution agreement for Kraft's branded coffees in Keurig® portion pack formats compatible with Keurig® consumer and commercial brewing systems in the U.S. With this new agreement, consumers in the U.S. can enjoy their favorite Kraft coffee brands, Maxwell House®, Gevalia® and Yuban®, along with McCafé®, in a variety of licensed Keurig portion pack formats for both the at-home and away-from-home channels. Keurig licensed Kraft-branded portion packs will begin to launch in fall 2014. Following a planned transition period, Keurig will become the exclusive manufacturer of Kraft-branded Keurig® packs using coffee sourced, roasted, and blended by Kraft.
______________________________________________________________________________________________________
Crocs Appoints Michelle Poole SVP Of Global Merchandising
Crocs, Inc. has appointed footwear industry and product merchant leader Michelle Poole as its Senior Vice President of Global Merchandising. In this newly created role, Poole will be responsible for leading the strategy and management of the Global Merchandising Organization at Crocs. Poole will report directly to Andrew Rees, President of Crocs. Poole has more than 20 years of experience and proven success in the development of leading global fashion and lifestyle brands. Prior to joining Crocs, Poole spent five years at Sperry Top-Sider, where she was most recently the company's Senior Vice President of Product. In this role, Poole was responsible for the creation and implementation of the global product strategy and led several key initiatives, including the launch of a year-round women's business and collaborated on the launch of specialty retail stores and sperrytopsider.com. Poole's footwear industry experience also includes brand-building roles at Timberland and Converse.
"We are excited to welcome such an experienced and dynamic footwear leader to the Crocs management team," said Rees. "We look forward to Michelle's influence on our future product lines, as she helps us develop and execute more powerful and cohesive global brand stories to delight consumers worldwide."
______________________________________________________________________________________________________
La-Z-Boy Names Doug Collier CMO
La-Z-Boy Incorporated has appointed Doug Collier Chief Marketing Officer and President, International. Previously, he held the position of Senior Vice President, Marketing of La-Z-Boy Incorporated. Collier rejoined La-Z-Boy Incorporated in June 2007 after two years with Select Comfort as Chief Marketing Officer and Senior Vice President, Marketing.
Kurt L. Darrow, Chairman, President and Chief Executive Officer, of La-Z-Boy, said, "Doug has done an excellent job leading both our marketing and international teams over the last several years. Our Live life comfortably campaign has been very successful, fueling several years of compounded double-digit same-store sales growth for the La-Z-Boy Furniture Galleries® network of stores, and we have expanded our international business to include more than 50 countries around the world. As we move forward, a greater emphasis will be placed on international opportunities. Additionally, Doug's expertise in developing multi-faceted marketing programs, including digital solutions to respond to the dynamic environment in which the consumer operates, will prove to be invaluable."
______________________________________________________________________________________________________
Goodyear Names Richard Kellam SVP, Global Sales And Marketing
The Goodyear Tire & Rubber Company has appointed Richard Kellam as senior vice president, global sales and marketing. Kellam will report to Richard J. Kramer, Goodyear's chairman and ceo. As Goodyear's senior sales and marketing executive, Kellam will be responsible for establishing a program of sales and marketing excellence aligned with the company's focus on working from the market back to enhance the customer and consumer experience. Since 2009, he has served as global chief customer officer with Mars Incorporated. During his 14 years with Mars, Kellam also held key leadership roles in its North American and European business units including more than three years as president of Mars Petcare Europe.
"Richard brings a wealth of global experience and a track record of building successful sales and marketing capabilities in global companies with strong consumer brands," said Kramer. "In today's rapidly evolving marketplace, where consumers are demanding both great products and meaningful experiences, our focus on sales and marketing excellence is critical to our long-term success. Richard will drive integrated sales and marketing programs to help Goodyear grow as the brand that consumers seek out, purchase and recommend to others."
______________________________________________________________________________________________________
Value Place Appoints Mike Varner SVP Of Brand Strategy & Marketing
Value Place, the largest economy, extended-stay hotel brand in the U.S., has named Mike Varner as Senior Vice President of Brand Strategy and Marketing. Varner will strengthen the consumer appeal and developer performance of the brand, further establishing Value Place as the nation's preeminent economy extended-stay hotel chain. He joins Value Place from Choice Hotels International, where he was most recently responsible for brand strategy and management for the Comfort Inn and Comfort Suites brands.
______________________________________________________________________________________________________
REI Promotes Susan Viscon To SVP Of Merchandising
Leading national outdoor gear and apparel retailer REI has promoted Susan Viscon, from vice president of Merchandising, to senior vice president of Merchandising. Viscon is also part of the company's corporate officer team. In her expanded role, the company's Merchandising and Private Brands divisions have been united to deliver customers the best in product through award-winning REI-branded products and continued partnership with vendor brands.
______________________________________________________________________________________________________
Scott Carter Promoted To SVP, Epic Records
Scott Carter Promoted To SVP, Epic Records Scott Carter has been promoted to Senior Vice President of Marketing, Epic Records. As Head of Marketing, Carter will play an integral role in the creation, development and execution of marketing strategies for Epic's artists, as well as overseeing the activities of the marketing team. Most recently, he was Vice President of Marketing, Epic Records, where he developed marketing campaigns for and built strong relationships with a roster of multi-platinum artists. He will report directly to Sylvia Rhone, President, Epic Records.
"Scott has been a key contributor to some of Epic's most successful marketing campaigns over the past 15 years. He not only knows how to market legacy acts but he has proven that he can break new artists as well,"said Rhone. "He has made invaluable contributions to Epic Records with his leadership and enthusiasm and is steadfast in his commitment to its future success."
______________________________________________________________________________________________________
RockTenn Acquires A.G. Industries
RockTenn has acquired A.G. Industries, Inc. (AGI In-Store), a manufacturer of point-of-purchase displays and fixtures to the consumer products and retail industries. AGI In-Store is owned by American Greetings Corporation and employs approximately 300 employees in Forest City, N.C.
"AGI In-Store is an excellent strategic fit with RockTenn Merchandising Displays," said Craig Gunckel, executive vice president, merchandising displays and folding carton. "Adding AGI In-Store supports our strategy to provide a more holistic portfolio of innovative in-store marketing solutions, including 'store-within-a-store' displays."
"We are pleased that the impressive business model of AGI In-Store will be able to expand to its fullest potential under RockTenn's ownership," said Zev Weiss, Co-CEO of American Greetings. "We look forward to maintaining our long-standing relationship with the company as one of its customers for retail fixtures." (Web Site) www.rocktenn.com
______________________________________________________________________________________________________
Rapid Displays Appoints Retail And Shopper Marketing Veteran Ray Gottschalk
Ray Gottschalk has joined Rapid Display's West Coast operation as Vice President, Business Development and Shopper Insights. In this role, Gottschalk will manage West Coast based new business activities and provide shopper marketing expertise for the company's growing retail design and merchandising business. Gottschalk has over 20 years experience working in leadership roles at firms like Publicis Group's Frankel & Company, Omnicom's Alcone Marketing, and independent agency Trisect. His client experience includes working with an array of brands and Retailers.
Peter Kornhaber, Vice President Sales and Marketing, said,"By adding Ray, we are deepening our strategic expertise in the Shopper Marketing landscape. We feel that Ray's entrepreneurial spirit and wide breadth of client experience in the retail space will be a perfect complement to our team." (Web Site) www.rapiddisplays.com
______________________________________________________________________________________________________
xpedx To Distribute Adder America's Retail Displays
xpedx LLC, a Veritiv Company, has reached an agreement with Adder America to exclusively distribute Adder's innovative line of retail displays and supplementary print media – AdderMedia – in the United States. Adder has developed quality displays for retail communication in Europe for close to 20 years. They created the InStore floor display system specifically for large retail chains. The Adder InStore display system was patented in 2003 and today the products are central communication tools for many of the world's top brands. "AdderMedia products are an excellent addition to our wide format portfolio," said Chris Olson, director of Category Management, Veritiv. "This agreement reflects Veritiv's commitment to providing our customers with the most comprehensive offering of wide format media and equipment available."
______________________________________________________________________________________________________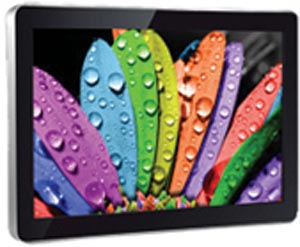 TouchSystems Introduces TouchSystems IDS Series
TouchSystems has introduced the new TouchSystems IDS Series. The company's flagship line of displays, which include a number of all-in-one solutions, range from 10 to 42 inches, are bezel-free, offer dual touch, and include models ideal for use in desktop, digital signage and customizable open-frame scenarios. TouchSystems IDS Series touch screens include: 10.1-inch, 21.5-inch, 32-inch and 42-inch sizes; Sleek, stylish bezel-free design; and Dual-touch technology. TouchSystems IDS Series all-in-ones include: 21.5-inch, 32-inch and 42-inch sizes; Intel i3 processor standard, optional i5 processors; 4GB memory standard; 320GB hard drive; Sleek, stylish bezel-free design; and Dual-touch technology. The TouchSystems IDS series of displays and all-in-ones is available through TouchSystems' distribution partners. Customers can also contact TouchSystems to create custom solutions. For more information, visit www.touchsystems.com. (Web Site) www.popsigns.com
______________________________________________________________________________________________________
Exhibitus Names Lynn Reves As Director Of Marketing
Exhibitus has named Lynn Reves as Director of Marketing. Reves will also be responsible for the development and growth of Exhibitus' recently established Results Division. Previously, Reves, a 20-year industry veteran, has held a number of roles at Nomadic Display, most recently as Vice President – North American Sales & Distribution. In her role as Director of Marketing, she will develop programs and campaigns that resonate with the event marketing industry and gain greater awareness of Exhibitus' expertise. (Web Site) www.exhibitus.com
______________________________________________________________________________________________________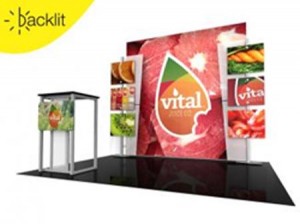 EXHIB-IT! Offers Eco-Friendly Product Line
EXHIB-IT!, which specializes in trade show design and display, has introduced a new eco-friendly product line to their catalog of display products. These products are made from sustainable or recycled materials that can be recycled after use. Examples of products in the new Green line include: Banner stands made from bamboo, as opposed to aluminum, Pop-up displays made from 100% recycled materials, and Display flooring made from bamboo, starch based agricultural products (such as corn), or post-consumer materials. "There are so many business meetings, trade shows and conferences happening every year that the amount of waste from displays made from non-sustainable, non-recyclable products is becoming a big problem," said DJ Heckes, CEO of EXHIB-IT!. "These new products can help our customers reduce their impact on the earth while still having a first-class display." For more information about EXHIB-IT!'s Green product line, visit. (Web Site) www.exhib-it.com
______________________________________________________________________________________________________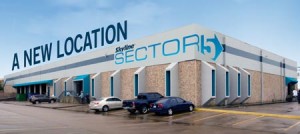 Skyline DFW Introduces New Company Name, Skyline Sector 5
Skyline DFW Exhibits & Events has launched its new company name, Skyline Sector 5. The company has also relocated from its Grand Prairie office to an expanded location in Arlington, Texas. The rebrand supports the company's objective to establish an updated identity that better reflects their vision of the future. Dedicated to providing stress-free customer service as well as innovative and creative experiential design, Skyline Sector 5 aims to deliver spaces that captivate for their thousands of customers in the Dallas-Fort Worth area, nationally and globally throughout the Skyline network. "This is a tremendously exciting time for us," Founder and CEO Jeff Meisner said. "It is mind-boggling to consider the size and scope of projects that we successfully implement every day as compared to thirteen years ago when the company started. We wanted to make sure that our new company branding reflected this." For more information, visit (Web Site) www.skylinesector5.com
______________________________________________________________________________________________________
Ace Hardware Launches J. D. Power Neighborhood Tour
Ace Hardware, the largest retailer-owned hardware cooperative in the world, has kicked its J.D. Power Award Neighborhood Tour for the second year in a row. Ace Hardware Stores received the J.D. Power Award for exceptional customer service for the eighth year in a row. Following the success of the inaugural J.D. Power Award Neighborhood Tour earlier this year, the latest tour will occur in two phases. The first phase, spanning over 12 weeks, will last through November, with the trophies making stops in 22 states east of the Mississippi River and covering more than 12,000 miles. The tour's second phase will start in January and last through April 2015 with the trophies making stops in 16 states west of the Mississippi River, covering over 12,000 miles. Customers will have the opportunity to take a photo with the prestigious trophies at each event throughout the J.D. Power Award Neighborhood Tour, as well as have the opportunity to win prizes and take advantage of in-store promotions in appreciation for their continued support of locally owned businesses like Ace Hardware. Ace's J.D. Power Award Neighborhood Tour will honor Ace retailers who provide their customers with a more personal kind of helpful.
"We are honored and humbled to receive this recognition from our valued customers for the eighth year in a row," said John Venhuizen, President and CEO, Ace Hardware Corporation. "I know the Ace team views these awards not with arrogance, but with a humbled determination to even better serve their communities." (Web Site) www.acehardware.com
______________________________________________________________________________________________________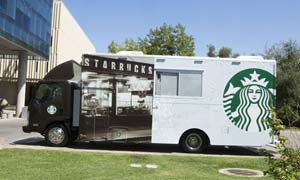 Starbucks Tests Mobile Trucks On Three College Campuses
Starbucks is piloting a mobile truck service at three college campuses this fall, which offers a menu of drinks and food nearly identical to what customers would find in their neighborhood Starbucks stores. The trucks have begun service at Arizona State University, James Madison University in Virginia and Coastal Carolina University in South Carolina. The Starbucks mobile truck can move to various locations on campus throughout the day, making it convenient for students and faculty to grab a snack or beverage. While hours will vary on each campus, trucks are able to adjust business hours to suit the needs of their customers, in some cases staying open later than a dining hall. The mobile truck, which complements Starbucks cafes currently located across campus, is a licensed store operated through Aramark and is a natural extension of the long-standing partnership between the two companies.
"Between classes, homework, extracurricular activities, jobs, and socializing with friends, today's students truly embody the on-the-go lifestyle," said Cathy Schlosberg, Vice President of Marketing for Aramark Education. "We believe the Starbucks mobile truck is a perfect opportunity to increase the convenience of our offerings and help meet our student body wherever they are in their busy days." (Web Site) www.starbucks.com
______________________________________________________________________________________________________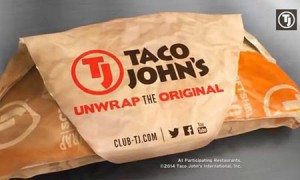 Taco John's Launches Rebranding Campaign
Taco John's is updating its brand and launching a new advertising campaign and tag line, urging customers to "Unwrap the Original." The Mexican quick service restaurant chain's goal is to make the Taco John's® brand more relevant for Millennials and new markets without alienating current guests.
Taco John's® surveyed 1,200 quick serve customers nationwide and hosted focus groups in existing markets as well as potential new ones. The restaurant chain discovered the brand needed to be built around the things it does that others don't, such as Potato Olés®, Mexican-inspired wings, hand-made salsa and chips, fresh produce and quality tortillas. Through its history, Taco John's® has been unapologetic about using real ingredients, not taking shortcuts and doing things a little differently.
"This insight led to 'Unwrap the Original,' our new brand position. 'Unwrap the Original' celebrates originality both within the brand and our guests," said Billie Jo Waara, Chief Marketing Officer for Taco John's®. "It's a tribute to owning a style and flavor that's all your own. Even more, it's a call to action for guests to unwrap something new and develop a connection with Taco John's." With its new brand position, Taco John's® has updated its packaging, point-of-purchase materials, digital marketing, social media, and TV ads. "Unwrap the Original" will also be seen as the chain rolls out refreshed uniforms and brand standards, a new restaurant design and new menu items in 2015. (Web Site) www.popsigns.com
______________________________________________________________________________________________________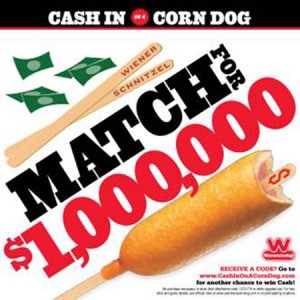 Wienerschnitzel Launches 'Cash In On A Corn Dog' Sweepstakes
Wienerschnitzel, the world's largest hot dog chain, is giving guests even more chances to win big during its fifth annual "Cash in on a Corn Dog" sweepstakes. By purchasing a fan-favorite corn dog, guests can rake in a ton of prizes including free corn dogs, cash and gift cards, along with the whopping $1,000,000 grand prize. The "Cash in on a Corn Dog" sweepstakes will be supported with in-store point-of-purchase materials.
The rules of the sweepstakes are simple. Each corn dog stick will display either an "Instant Win" prize including free corn dogs and mail-in cash prizes, or a code to enter online at www.cashinonacorndog.com. For the first year, Wienerschnitzel is giving away $1,000,000 when a participant matches two sticks, one printed with the word "Wiener" and the other printed with the word "Schnitzel." With 900,000 free corn dogs on the line, fans have a one in five chance of winning. Fans can follow Wienerschnitzel on Twitter and Instagram, share the game with friends, or join the "Wiener Lovers" Email Club to receive hundreds of extra entries, bringing them that much closer to being the big winner.
"Along with upping the ante to a $1,000,000 grand prize, we've made some exciting changes to the 'Cash in on a Corn Dog' in-store and online games in order to give our fans even more chances to win bigger than ever," said Tom Amberger, vice president of marketing. "Cash and Wienerschnitzel's famous Corn Dogs are a winning combination, and in our fifth year, the odds have never been better to come out on top!" (Web Site) www.wienerschnitzel.com
______________________________________________________________________________________________________
Verve Partners with Gimbal To Drive Foot Traffic, Consumer In-Store Insights And Mobile Advertising ROI
Verve, a leader in location-based mobile advertising, and Gimbal, Inc., a leader in context aware and micro-proximity engagement, with the world's largest deployment of dedicated Bluetooth Smart beacons, have formed a partnership to deliver marketers an unprecedented new combination of technology, analytics and advertising solutions to better drive foot traffic, purchases and stronger advertising ROI. The partnership combines Gimbal's leading proximity engagement platform including beacon technology and analytics capabilities with Verve's powerful and precise location-based advertising and Purchase Path Analytics™ product.
"We're excited to partner with Gimbal, who are experts in better understanding consumer behavior in the physical world and will help enhance the Verve platform with ultra-secure micro-proximity engagement," said Tom MacIsaac, CEO of Verve.
"We're thrilled to team up with Verve as a preferred advertising platform to provide even more precise and relevant location-based mobile engagement while protecting the security of consumers. Verve's publisher partnerships allow for a seamless integration that benefits our mutual customers," said Rocco Fabiano, CEO of Gimbal, Inc. For more information, visit www.vervemobile.com and (Web Site) www.gimbal.com
______________________________________________________________________________________________________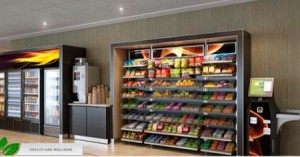 Mvix Digital Menu Board Systems To Power Sheehan Brothers' Micromarkets Contemporary Cafes
Sheehan Brothers Vending, a pioneer in automated food-service merchandising has selected Mvix digital signage systems for its new, innovative service called Micromarkets (aka Contemporary Cafes). As a part of this service, Sheehan will equip these on-site markets with state-of-the art, cloud-based digital menu boards provided by Mvix. With the inception of its new service called Micromarkets, Sheehan Brothers Vending is establishing small, convenience store like open markets where customers can make purchases using a self-checkout kiosk at offices and work-sites.
These custom-designed, unattended, 24/7 micro convenience stores carry several hundred fresh-food items for office employees and the workforce. For more information about Mvix digital signage solutions visit (Web Site) www.mvixdigitalsignage.com
______________________________________________________________________________________________________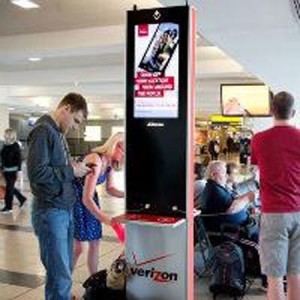 JCDecaux Partners With Verizon To Deploy Mobile Charging Digital Stations Throughout Major US Airports
CDecaux SA has completed the rollout of 169 brand new mobile charging digital stations at the four largest international airports in the US: John F. Kennedy International Airport, Newark Liberty International Airport, Miami International Airport and Los Angeles International Airport.
The newly designed mobile charging digital stations provide a unique, in-demand service to 193 million travelers. Each device is equipped with USB ports, regular AC outlets and an innovative wireless recharge device. The units also feature two 32″ digital, high definition screens for the exclusive use of Verizon commercial and content messages. Verizon Wireless' 4G LTE network will be used to deliver digital ads to the kiosks, including messages from Verizon.
Jean-Francois Decaux, Co-Chief Executive Officer of JCDecaux, said, "We are delighted to have partnered with Verizon for the launch of the largest US airport program of sponsored mobile charging stations. Providing an essential service to travelers and a unique brand experience make these new devices a very compelling media asset." (Web Site) www.jcdecaux.com
______________________________________________________________________________________________________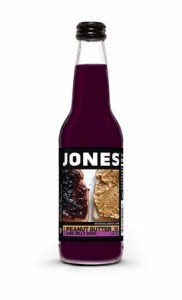 Jones Soda Co. Introduces Peanut Butter And Jelly Flavor
Jones Soda Co., a leading premium beverage company known for its unique flavors and customer-designed packaging, has released a Peanut Butter and Jelly Soda flavor, its latest Limited Edition product. A Jones Soda spin on the classic sandwich, and perfect for its salute to the Back to School season, Jones created Peanut Butter and Jelly as a fun flavor that consumers would be excited to drink. Not only does Jones Soda's PB&J have the great taste of Peanut Butter and Grape Jelly, but it contains NO actual peanuts nor has it been in contact with any peanut materials, for those with allergies. Along with the release of PB&J, from August 19th to September 30th, Jones Soda will be giving away weekly Back to School prize packs and a Grand Prize of a GoPro Camera.
"Jones Soda is known for our limited edition, fun flavors," said Jennifer Cue, CEO, Jones Soda. "So it was only natural that we put a Jones Soda spin on a classic like PB&J. The flavor is amazing that both kids and adults will enjoy!"
______________________________________________________________________________________________________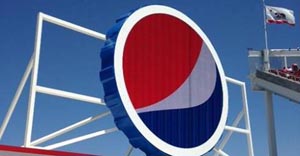 PepsiCo Celebrates Opening Of The 49ers' New Stadium
To celebrate the 49ers' inaugural season at the team's new stadium, PepsiCo brands were on hand to serve more than 65,000 fans at the first preseason game. Last year, PepsiCo became the official non-alcoholic beverage and snack provider of the National Football League's San Francisco 49ers and Levi's® Stadium.
A highlight of the new stadium is the Pepsi Fan Deck, where fans enter through a giant fountain cup escalator and can take a break at a Pepsi bottle cap seat or high-top table. The Fan Deck showcases a live Instagram wall with fan photos submitted via the #AllForNiners hashtag. Levi's® Stadium will be the home for Super Bowl 50. (Web Site) www.pepsico.com
______________________________________________________________________________________________________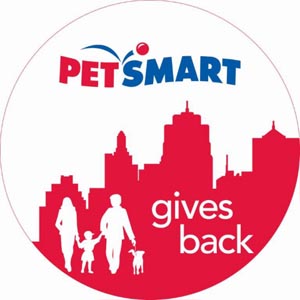 PetSmart Unleashes Its Pop-Up Park (P.U.P.) In Sacramento, CA
PetSmart, Inc. has partnered with the City of Sacramento to bring a portable, pop-up dog park to Sacramento. This dog park, which provides more than 9,000 square feet of space for pet parents to bring their pets to play, is officially called the PetSmart P.U.P. Small Dog Park, and is located at 1900 University Ave. in Sacramento, Calif.
"At PetSmart, we believe in enriching people's lives through the power of pets, and this is centered on giving back to the communities where we all live and work," said David Lenhardt, president and CEO of PetSmart. "The PetSmart P.U.P. will provide the pet parents of Sacramento with a place to let their pets run and play while improving the community."
PetSmart's P.U.P. is a shipping container that contains everything that is needed for a temporary dog park, including 340 feet of fencing, three Oops clean-up Stations, three moveable benches, and lighting on and inside the container. The shipping container serves as the park's point of entry and exit. PetSmart provided all of the equipment required to set-up the park, and the City of Sacramento will maintain it. There are currently two other PetSmart P.U.P.s in the country: one in Phoenix, Ariz and a second in downtown Detroit (Detroit's first urban dog park). In addition, PetSmart plans to bring a P.U.P. to one more community by the end of 2014. (Web Site) www.petsmartgivesback.com
______________________________________________________________________________________________________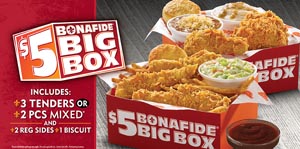 Popeyes Promotes New $5 Bonafide Big Box
Popeyes® Louisiana Kitchen has unveiled the $5 Bonafide® Big Box, a full sized meal that includes either two pieces of Popeyes famous Bonafide® fried chicken or three Handcrafted Tenders – served with a choice of two signature sides and a buttermilk biscuit.
"The $5 Bonafide Big Box offers Popeyes lovers a Louisiana-inspired meal they will love and sets a new, higher standard for what it means to offer great value for $5," said Hector Munoz, Vice President of Marketing for Popeyes. "While the other guys offer a sandwich or a junior meal for $5, at Popeyes we knew we could do better, and the $5 Bonafide Big Box proves that." (Web Site) www.popeyes.com
______________________________________________________________________________________________________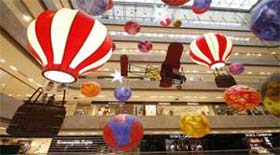 Red Dot Square Launches Virtual Reality Software Platform
Red Dot Square has introduced its new 3D interactive software, Red Dot 3D8, a new development in Virtual Reality technology that is changing the way businesses plan, visualize and improve the retail and shopper experience thanks to the creation of this cloud solution for retailers and suppliers. Red Dot 3D8 is a unique single Retail Virtual Reality software platform that can be effectively applied across a number of core areas: Research and Insight – Test plans with shoppers confidentially, quickly and in real time through dynamic data visualization. Concept Innovation – Quickly bring product and category designs to life in the context of the store and reduce risk. Category Planning – Plan space, range and display quickly and effectively through the eyes of the shopper, reducing operating, resource and time costs. Shopper Marketing – Visualize and share brand and category plans throughout the entire path to purchase and move rapidly to execution.
Jeremy Cohen, CEO at Red Dot Square, said, "The new platform has been created to facilitate on-going development to ensure our clients stay at the leading edge of retail innovation and shopper understanding. Together we can enhance the shopper experience around the world through more effective collaboration, creation, research and execution. Red Dot 3D8 will change the way our clients' teams work making them more efficient and effective. It will allow them to unlock greater value internally and externally to win with customers and shoppers." Red Dot Square is headquartered in Milton Keynes in the UK and is part of the Kantar Retail business within the Kantar group of WPP. Its global offices and studios are usually within easy reach of some of the world's largest retailers, including Walmart in Arkansas and Target in Minneapolis. (Web Site) www.kantarretail.com
______________________________________________________________________________________________________

_________________________________________________________________________________________________________

______________________________________________________________________________________________________

______________________________________________________________________________________________________

______________________________________________________________________________________________________
CLICK ON IMAGE TO VIEW DIGITAL EDITION
______________________________________________________________________________________________________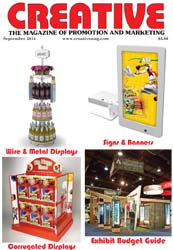 " target="_blank">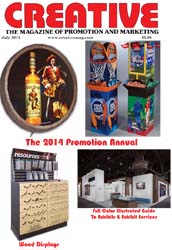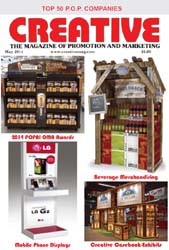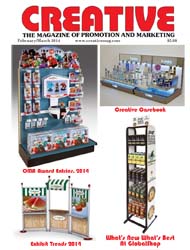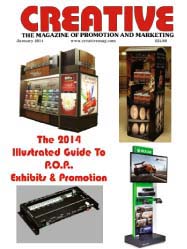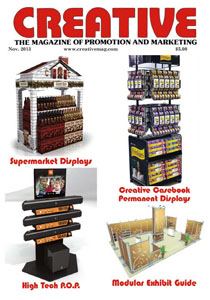 SEPTEMBER 2013 ISSUE
JULY 2013 ISSUE
MAY 2013 ISSUE
MARCH 2013 ISSUE
NOVEMBER 2012 ISSUE
SEPTEMBER 2012 ISSUE
JULY 2012 ISSUE
MAY 2012 ISSUE
JANUARY 2012 ISSUE