______________________________________________________________________________________________________


______________________________________________________________________________________________________

______________________________________________________________________________________________________


______________________________________________________________________________________________________


______________________________________________________________________________________________________

______________________________________________________________________________________________________


______________________________________________________________________________________________________

______________________________________________________________________________________________________


______________________________________________________________________________________________________

______________________________________________________________________________________________________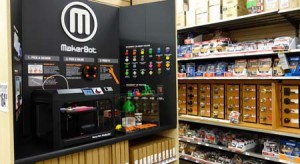 The Home Depot Brings MakerBot 3D Printers To Select Stores In CA, IL And NY
MakerBot and The Home Depot have collaborated to bring MakerBot® Replicator® Desktop 3D Printers to customers in 12 Home Depot stores in California, Illinois and New York. This is the first time The Home Depot has offered 3D printers for sale in its stores and will be a pilot program for MakerBot and The Home Depot. MakerBot 3D Printing and Scanning products will be showcased inside The Home Depot stores in specially designed kiosks that will encourage visitors to experience the wonder of 3D printing firsthand. Trained MakerBot retail staff will provide continual 3D printing demonstrations and offer 3D printed keepsakes for interested customers to take home with them, as well as help with purchase decisions.
"We are thrilled to partner with The Home Depot to help bring MakerBot 3D printing technology to The Home Depot customers," said Bre Pettis, CEO of MakerBot. "Imagine a world where you can 3D print replacement parts and use 3D printing as an integral part of design and building work. Every day we see the magic of 3D printing becoming a reality with our customers; now The Home Depot can also see that magic. We can't wait to see what The Home Depot customers make with our products."
"We are continually looking to bring the latest innovation to our customers and are excited to offer MakerBot 3D Printing products in select stores and on homedepot.com. MakerBot 3D printers are yet another great technology that can serve particular needs of specific customers," said Joe Downey, Merchant, The Home Depot. (Web Site) www.makerbot.com
______________________________________________________________________________________________________
Benjamin Moore Gives Vinyl Siding New Look With Regal Select Exterior REVIVETM
Benjamin Moore has debuted its newest product offering, Benjamin Moore Regal® Select Exterior REVIVETM, a premium paint specifically formulated with Vinyl-Lock technology to provide superior adhesion and durability to vinyl siding and trim. For the first time, homeowners can put a personal touch on their home's exterior by giving it a refresh coat with hundreds of color options that are specifically made for vinyl finishes.
Benjamin Moore is answering the needs of homeowners, as research shows seven out of 10 homeowners did not know they could paint vinyl siding and those considering painting, would prefer specialty paint. With REVIVE, homeowners can give their faded vinyl exterior a makeover. Now available at Benjamin Moore retailers throughout New England, the Northeast and Midwest, REVIVE will roll out nationwide later in 2014. (Web Site) www.benjaminmoore.com
______________________________________________________________________________________________________
Jim Beam Debuts New Single Barrel Bourbon
New Jim Beam® Single Barrel, the first ever single barrel bourbon from Jim Beam, is a smooth and approachable hand-crafted Kentucky Straight Bourbon bottled at 95 proof to commemorate the first barrel of Jim Beam made in 1795. Less than one percent of barrels qualify to be chosen for Jim Beam® Single Barrel with each producing more than 200 bottles that are individually bottled and hand-numbered with care to ensure a unique taste profile and premium quality for a perfectly crafted bourbon. Barrels are carefully selected from a range of racks that excludes the top and bottom to ensure the perfect taste, consistency and color of this new, super-premium expression that marks Jim Beam's entrance into the quickly growing arena of premium bourbons. (Web Site) www.jimbeam.com
______________________________________________________________________________________________________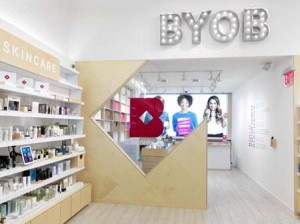 Birchbox Opens First Brick-And-Mortar Retail Store In Soho NYC
Birchbox, a leading beauty ecommerce company, is opening its first brick-and-mortar store in the Soho area of Manhattan. The Birchbox store leverages the insights and feedback gathered since the company's launch in 2010 from its more than 800,000 active subscribers to create a customer-first, holistic offline shopping experience. Personalization through technology and content will be at the core of the seamless in-store shopping experience. With touchscreens throughout the store, customers will be able to answer a few questions about themselves to source product recommendations, along with customer reviews and video demonstrations to assist consumers in their product selection.
The Birchbox store experience includes: Curated product assortment featuring 2,000 products from 250 brands including Smashbox, Caudalie, Jouer, Supergoop!, Cynthia Rowley, Baxter of California, Lab Series, and Art of Shaving. Testers of every product in the store will be available. A vertical merchandising strategy that allows consumers to shop by category instead of by brand. For example, a shopper could come in looking for a red lipstick and compare different types in the 'makeup' section of the store. A dedicated B.Y.O.B. – Build Your Own Birchbox – section where shoppers can hand-pick five sample size products of their choice for $15. Editorial content, videos and product reviews throughout the shop to help customers learn and self-navigate. A "Try Bar" where customers can experiment with different beauty trends and find the products that are right for them. Beauty services available by appointment (and for walk-ins when available) for hair, nails and makeup. Group classes will be offered on a variety of topics. Classes are designed to appeal to all types of beauty consumers and allow them to sample, try and learn about the products. Classes will be free for Birchbox subscribers and $30 for non-subscribers.
"Our goal with Birchbox has always been to make it easy, efficient and fun for people to discover new brands and products fit for their lifestyle," said Katia Beauchamp, Co-Founder and Co-CEO of Birchbox. "We have learned so much about how we can drive customers to change their behavior online, and we see an opportunity to extend into offline retail to evolve with our customers' needs." (Web Site) www.birchbox.com
______________________________________________________________________________________________________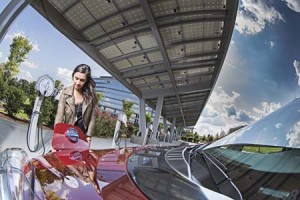 Nissan Launches 'No Charge To Charge' Program; Plans Hundreds More U.S. EV Quick Chargers For LEAF Drivers
New Nissan LEAF drivers are now enjoying free charging at eligible public stations, thanks to the new "No Charge to Charge" program, which is now live in 10 markets across the United States. With free access to charging at more than 2,600 public stations available in the initial program markets, including more than 200 quick chargers, LEAF drivers are also experiencing the "range confidence" that public charging can provide.
The value of "No Charge to Charge" will continue to grow, with Nissan's plans to support the installation of an additional 500 quick chargers at Nissan dealerships and at business and municipal partners in key LEAF markets across the U.S. These quick charging stations can charge a Nissan LEAF battery to 80 percent capacity in about 30 minutes.
"No Charge to Charge" takes advantage of the new EZ-ChargeSM card, a first-of-its-kind card that offers Nissan LEAF owners access to five leading EV charging networks with a single card. New owners will receive an EZ-Charge card that will provide access to chargers with ChargePoint, Blink, CarCharging, AeroVironment and NRG eVgo. "No Charge to Charge" has now launched in 10 of the top markets for Nissan LEAF sales, including San Francisco, Sacramento, San Diego, Seattle, Portland, Oregon., Nashville, Phoenix, Dallas-Ft. Worth, Houston and Washington, D.C. In the next year, Nissan plans to offer the "No Charge to Charge" program and EZ-Charge card at LEAF dealers in at least 15 additional U.S. markets. Participants can locate eligible chargers in the "No Charge to Charge" program online at EZ-Charge.com or PlugShare.com, or by downloading the PlugShare app for iOS or Android.
"Free charging is a great way for Nissan and our charging partners to make LEAF an unbeatable value for the average American driver," said Brendan Jones, director, Nissan Electric Vehicle Sales and Infrastructure. "The popularity of 'No Charge to Charge' since our April announcement shows that public charging spurs range confidence and additional LEAF sales."
______________________________________________________________________________________________________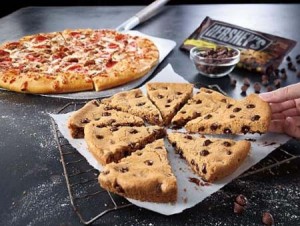 Pizza Hut And The Hershey Company Plan To Broaden Partnership, Offer More Desserts
Pizza Hut and The Hershey Company plan to team up and bring a portfolio of quality, great-tasting desserts to Pizza Hut starting with The Ultimate Hershey's Chocolate Chip Cookie. The cookie, cut into 8 slices and measuring 8 inches, will feature an average of 165 Hershey's semi-sweet chocolate chips per cookie, offering a delicious and sweet dessert to the Pizza Hut menu. The cookie debuts nationwide for $4.99 with the purchase of a pizza or $5.99 as a single item. Available for delivery, dine-in or carryout, the 8-inch cookie dessert is freshly-baked with 100 percent Hershey's semi-sweet chocolate chip morsels that is sure to satisfy the whole group, including pizza, cookie and chocolate fans alike.
"When it came time for us to expand our dessert offerings, there was only one partner that could offer our customers the kind of quality and delicious taste experience they demand and that was Hershey's," said Carrie Walsh, Chief Marketing Officer, Pizza Hut. "Hershey makes some of the world's most delicious treats and our Pizza Hut chefs are ecstatic to use iconic Hershey products on our d essert menu. Our fans are in for an amazing, and great-tasting, experience as a result of this expanded partnership."
"Our genuine Hershey's chocolate chips deliver a warm and gooey dessert that Pizza Hut customers will be sure to love," said David Onorato, Vice President/General Manager Global Convenience Stores, Specialty Retail and Foodservice, The Hershey Company. "We've been offering unique and delicious chocolate experiences in a variety of ways for over 120 years and we're pleased to expand our relationship with Pizza Hut beginning with the Ultimate Hershey's Chocolate Chip Cookie."
To highlight the launch of The Ultimate Hershey's Chocolate Chip Cookie, Pizza Hut and Hershey will host "The Ultimate Bake Sale" on Wednesday, July 16. To accomplish this, Pizza Hut will turn every single Pizza Hut restaurant in America – that's more than 6,300 locations – into mini bake sale shops to benefit The World Food Programme, the largest humanitarian agency fighting hunger worldwide. Pizza Hut will donate 10 percent of each cookie sold that day, up to $50,000, to the World Food Programme. Hershey has pledged to match the total funds raised, up to $50,000.
______________________________________________________________________________________________________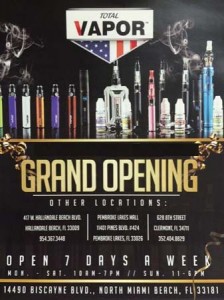 Vapor Group Opens 'Total Vapor' Retail Store On Biscayne Blvd., North Miami Beach
Vapor Group has opened its first retail store at 14490 Biscayne Blvd., North Miami Beach, FL 33181, under the "Total Vapor" brand name. The new store, which will serve as the Company's "flagship" store, is the first of five stores opening under the "Total Vapor" brand. This opening is part of the rollout of its previously announced expanded "brick-and-mortar" and online retail strategy for the Company's several brands.
Vapor Group's President and CEO, Dror Svorai said, "We are delighted to have opened our first store to sell our full line of products. Moreover, in the coming weeks, we will open three more stores in the Miami-Ft. Lauderdale area and one around Orlando for a total of five new stores." Vapor Group is in the business of designing, developing, manufacturing and marketing high quality, vaporizers and e-cigarette brands which use state-of-the-art electronic technology and specially formulated, "Made in the USA" e-liquids, which may or may not contain nicotine. It offers a range of products with unique e-liquid flavors marketed under the Vapor Group, Total Vapor, Vapor 123, American Smoke and Vapor Products brands.
______________________________________________________________________________________________________
Visterra Credit Union First To Introduce Interactive Teller Machines To Southern California
Visterra Credit Union, a full-service, not-for-profit-cooperative financial institution headquartered in Moreno Valley, California, introduced the future of banking with the rollout of its new Interactive Teller Machines (ITMs). The ITMs enables a live teller to take remote control of the kiosk while engaging members over two way video. Members are able to conduct up to 95% of typical teller transactions while face-to-face with one of their tellers, receiving personal assistance every step of the way – capabilities that go far beyond what can be done at a traditional ATM. By utilizing the ITMs, Visterra Credit Union has taken an interest in personal safety for both their members and their staff. Once all the branch transformations have occurred, tellers will be located in a remote, centralized location, creating a discouragement to potential robbers as the tellers will not physically be handling cash. The Interactive Tellers will also allow Visterra to extend their lobby teller service hours, another benefit for their membership.
"We are the first in Southern California to utilize the ITMs," said Karen Ayers, Marketing Manager at Visterra. "We have eight at our main branch in Moreno Valley and we will have a total of 15 deployed to all Visterra branches by mid-2015 – the future of banking has arrived."
______________________________________________________________________________________________________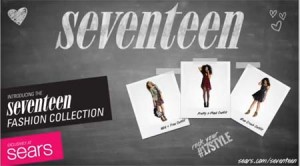 Seventeen Magazine Fashion Collection Launches Exclusively At Sears In A Digitally Enhanced Experience
Hearst Brand Development has launched Seventeen Magazine's fashion collection exclusively at Sears in time for the back to school season. The addition of the Seventeen Fashion Collection to its brand portfolio is designed to make Sears the ultimate destination for teens to get stylish looks, offering apparel, accessories and footwear to create the perfect ensemble. The new line is designed to align with readers' personalities and suit every style for every girl, with a mix of playful key trends and everyday pieces-from flirty boho and sporty cool to pretty sweet and girly prep. The line, which features 83 pieces in total, includes printed leggings, denim vests, military jackets, boho dresses, comfortable cardigans and feminine blouses, as well as accessories, handbags, jewelry and footwear, all at an extremely affordable price point, retailing for under $50.
"Seventeen Magazine is a trusted leader in the teen market and fashion is one of its core pillars, so a clothing line is a natural extension for the brand," said Glen Ellen Brown, Vice President of Hearst Brand Development. "Sears' digital capabilities, along with its enormous distribution in an integrated retail model makes the Seventeen collaboration a natural fit, providing teens easy access to on-trend and affordable apparel, available across every platform."
In conjunction with the launch, the unique hashtag #17Style will be utilized across all social media platforms. Sears will additionally offer 10 specialty shops featuring Seventeen signage, charging stations and interactive elements such as digital magazine content and social feeds.
"As we continue to transform the Sears apparel business, we are working to create deeper, exclusive brand relationships that both engage our members and increase the level of fashion across multiple channels," said Sheila Field, Chief Marketing Officer for Sears Apparel. "By combining the influence and fashion credentials of Seventeen Magazine with the broad reach and integrated retail leadership of Sears we can bring the teen shopper the styles she wants with the enhanced shopping experience she has come to expect."
______________________________________________________________________________________________________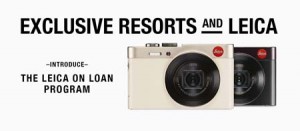 Exclusive Resorts And Leica Introduce The 'Leica On Loan' Program
Exclusive Resorts® has unveiled its new Leica on Loan program with Leica Camera , the industry's most iconic and revolutionary camera brand, providing guests with complimentary access to Leica's full line of cameras and sport optics to use while on vacation in one of the Club's 300+ villas spanning 75 destinations. Developed for experienced and novice photographers alike, the new Leica on Loan program provides the opportunity for Exclusive Resorts guests to use a Leica camera or sport optic while on vacation. Travelers can select from nearly the full line of Leica equipment including the compact, WIFI enabled Leica C or the much sought after Leica M and have items shipped to their home prior to departure on an Exclusive Resorts vacation. Upon their return, guests ship back the borrowed gear and may opt to purchase a new version of the camera or sport optic from Exclusive Resorts directly.
"Exclusive Resorts vacations are all about creating once-in-a-lifetime moments and memories," said Kristen Nolte , Chief Marketing Officer at Exclusive Resorts. "Our new Leica on Loan program helps ensure that our guests are able to capture these moments in the best possible way using the very best equipment."
The new Leica on Loan program is designed to complement Exclusive Resorts' existing Destinations in Focus series with Leica, marrying the worlds of luxury travel and photographic education through experiential escapes in Costa Rica , Mexico , Arizona , Montana and the Mediterranean.
"Hands-on experiential learning is what the Leica Akademie is all about," said Tom Smith , Manager of the Leica Akademie in North America. "The Leica on Loan program makes it easy for Exclusive Resorts guests to experience the Leica difference while on a world-class vacation." As a preferred partner, Exclusive Resorts guests enjoy privileged access to a variety of Leica benefits including private one-on-one photography tutorials and events with Leica experts at any of the brand's new retail locations nationwide, including New York , Los Angeles , Miami and Washington D.C.
______________________________________________________________________________________________________
Smoking Vapor To Open Five Retail Locations Throughout Greater Phoenix
Smoking Vapor, one of the fastest growing eCigarette companies in the region based in Phoenix, is opening new stores in Phoenix, AZ. The first new location is a 1,200 square foot retail space with a sophisticated, modern design to create a dramatic backdrop for its SV brand high-end eCigarettes, eCigars and vaping products. The space will also serve as company headquarters with an additional 2,500 square feet of office/warehouse space.
"Smoking Vapor stores are about creating a unique experience for customers that sets us apart from a typical vapor shop," said Geoff Habicht, President & COO. "Certainly we want the stores to grow profitably, but our objective for the store is to serve not sell. We want a personal and emotional connection with our customers as well as an opportunity for constant feedback. The stores enable us to interact in real time, which is beyond valuable. Our goal is to create the best multi-channel experience in the industry for customers, one that focuses on developing real relationships."
______________________________________________________________________________________________________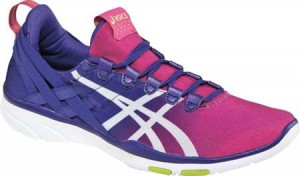 ASICS Adds Gel-Fit To Women's Training Collection
ASICS America has pumped up its line of training footwear, apparel and accessories with the introduction of several new and unique ASICS technologies. The training category has remained a strong focus for ASICS, and the new product additions within the Fall 2014 collection reflect this dedication to fitness with unmatched support, flexibility and style. The unique and contemporary GEL-FIT SANA™ headlines the new Fit footwear series. The innovative external elastic bands wrap around the heel acting like a stretchy sling-back to lock the heel in place. Additional elastic bands in the mid and forefoot also assist in providing a secure fit. The GEL-FIT SANA's stretchable mesh upper and MONO-sock® construction provide a smooth, sock-like fit that adapts to every woman's foot.The new footwear series also features the GEL-FIT NOVA™, a shoe just for women, featuring elastic bands that wrap over and across the instep, providing lock-down support to keep the foot secure. A moisture-wicking Ortholite® sockliner and mono-mesh upper with seamless overlays add to the overall comfort of the shoe while the rubber outsole pods and pivot point enhance flexibility and multi-surface traction.
______________________________________________________________________________________________________
AXE Debuts Gold Temptation Line
AXE is launching the new AXE® Gold Temptation™ fragrance developed by renowned fragrance expert Ann Gottlieb. New AXE Gold Temptation is based off the successful core of AXE® Dark Temptation™, the brand's top selling fragrance globally. Marrying the richness of amber and spice with citrus, Gold Temptation captures the warmth of gold to complement its addictive predecessor.
"AXE is a brand that listens to consumers and for years, our fans have provided overwhelming feedback on our social channels about their love of Dark Temptation," said Matthew McCarthy, senior director, AXE & Men's Grooming for Unilever. "We knew we had something special – a blockbuster – and we wanted to build upon it. With AXE Gold Temptation, we created something unique that perfectly complements AXE Dark Temptation."
______________________________________________________________________________________________________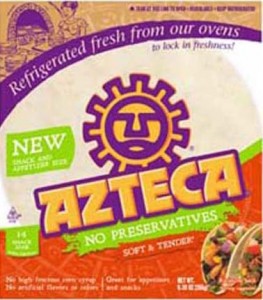 Azteca Foods Introduces No Preservative Flour Tortillas
Azteca Foods, Inc., a pioneer in refrigerated tortillas, has launched its new product platform featuring a "healthier for you" assortment, anchored by four new No Preservative flour options. The No Preservative flour tortillas come in fajita, taco and burrito sizes, and a new mini snack size which is perfect for portion control and kids snacking. All Azteca's No Preservative flour options contain no high fructose corn syrup, artificial colors or flavors.
"Our No Preservative tortillas are an exciting addition to our entire new platform of healthier for you products," said Azteca VP Marketing and Innovation Julie Nargang. "This paired with only the finest and freshest ingredients deliver the healthier benefits, without compromising the authenticity and delicious taste our customers have come to expect and demand from our brand."
______________________________________________________________________________________________________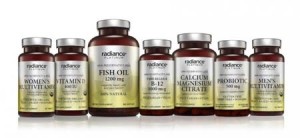 CVS/pharmacy Launches radiance PLATINUM Line Of Preservative-Free Vitamins And Supplements
CVS/pharmacy has introduced radiance® PLATINUM, a premium brand of 100% preservative-free vitamins and supplements and the latest addition to the growing family of exclusive CVS/pharmacy store brand products. The new line contains 44 vitamins and supplements with various benefits, including popular options such as probiotics, B-12, and multivitamins for both men and women. The radiance PLATINUM line also has more premium options including certified non-GMO, gluten free, certified organic, and those suitable for both vegans and vegetarians.
"We are truly proud to introduce our new radiance PLATINUM line. It's our job to listen to our customers and offer products that address their various health needs," said George Coleman, Vice President of Merchandising, Store Brands and Quality Assurance, CVS/pharmacy. "I am confident that our customers will be as enthusiastic as we are about having a premium vitamin and supplement option available right at their local CVS/pharmacy. We are continuing to find ways to help our customers on their path to better health by introducing store brand product lines that they can't find anywhere else."
______________________________________________________________________________________________________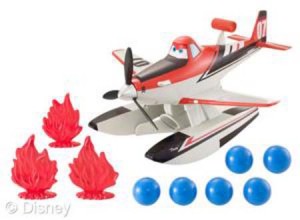 New Disney's Planes: Fire & Rescue Product Line Lands At Retail
Disney Consumer Products has debuted a dynamic line of products to celebrate the premiere of the high flying comedy-adventure Disney's Planes: Fire & Rescue, in theaters July 18. The action-packed sequel to Disney's Planes has inspired a robust lineup of diecast, remote control and interactive toys, apparel, accessories, books and more from Disney Store and best-in-class licensees including Mattel, Thinkway, and more. From infrared controls that bring rescue vehicles to life with sound effects and signature phrases to motion-activated RC toys, the collection allows heroes-in-training to immerse themselves in the action while recreating iconic moments in the film.
"Disney Consumer Products' Planes: Fire & Rescue product line offers endless opportunities for vehicle play and introduces a new rescue play pattern that celebrates the teamwork and heroism in the film," said Josh Silverman, executive vice president of global licensing, Disney Consumer Products. "With interactive toys that help knock down fire targets and play sets where Dusty can 'put out fires,' Planes fans of all ages can be the heroes in their own stories."
______________________________________________________________________________________________________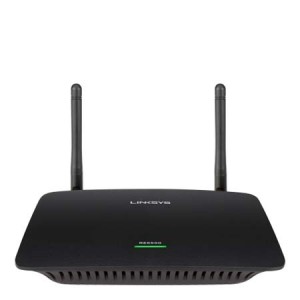 New Linksys Wireless Range Extenders Boost Wi-Fi Signal Up To 10,000 Sq. Ft.
Linksys®, a leading brand in wireless networking, has launched its new lineup of Linksys Wi-Fi Range Extenders. The new Linksys Range Extenders help maximize wireless coverage and help eliminate "dead spots" in the Wi-Fi coverage throughout the home. Consumers can choose between three new powerful versions – Linksys AC1200 MAX Wi-Fi Range Extender (RE6500), Linksys N600 PRO Wi-Fi Range Extender (RE4000W) and the Linksys N300 Wi-Fi Range Extender (RE3000W). The RE6500 and RE4000W are dual band range extenders featuring Cross-Band technology which helps provide a stronger and more consistent signal throughout the home.
______________________________________________________________________________________________________
Muscle Milk Organic Hits Shelves Exclusively At Target
CytoSport®, one of the largest sports nutrition companies in the U.S. and parent company to Muscle Milk®, has launched Muscle Milk Organic ready-to-drink shakes exclusively nationwide at Target stores. The 8.25 oz. ready-to-drink shakes contain 15 grams of USDA certified organic protein, 120 calories and are gluten free. Muscle Milk Organic is available at Target in Tetra 4-packs in chocolate and vanilla flavors.
"We constantly strive to remain on the forefront of product innovation, and we recognize the demand in the marketplace for organic product options," said CytoSport Chief Marketing Officer Nikki Brown. "Muscle Milk Organic will also serve as a fantastic protein option to educate new users on the importance of protein in one's daily nutrition routine."
______________________________________________________________________________________________________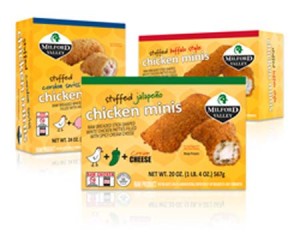 Milford Valley Introduces New Stuffed Chicken Minis
Milford Valley has developed new stuffed chicken minis for its retail chicken product line. The ready-to-cook products are a miniature version of Milford Valley's chicken entrées that feature raw, breaded chicken breast meat stuffed with delicious fillings.
The stuffed chicken minis are available in three flavors:Cordon Swiss (filled with ham and cheese), Buffalo Style (filled with seasoned cream cheese) and Jalapeño (filled with spicy cream cheese), that are easy to prepare in the oven in less time than traditional chicken entrées. Milford Valley chicken products are made at Serenade Foods in Milford, Indiana.
"We saw growth in the product category in our foodservice side, so bringing the chicken minis to retail made sense," said Milford Valley Marketing Director Carmen Darland. "The flavor profile appeals to a younger demographic, and the product's smaller size saves time in the kitchen with faster cooking times than larger, traditional chicken entrées."
______________________________________________________________________________________________________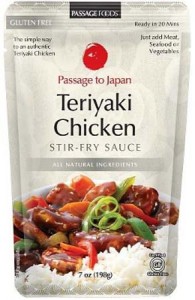 Passage Foods Introduces Passage To Japan: Teriyaki Chicken Stir-Fry Sauce
Passage Foods introduces Passage to Japan™ Teriyaki Chicken Stir-Fry Sauce as the newest addition to its globe-trotting range of cooking sauces. Made with all natural and certified gluten-free ingredients, Passage to Japan Teriyaki sauce features soy, toasted sesame, and the secret ingredient – sake. First used as an alcoholic beverage in the 6th century, sake later found its way into the recipes of ancient Japanese chefs with its fermented rice flavoring.
______________________________________________________________________________________________________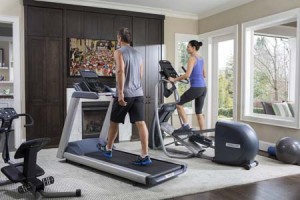 New Precor Treadmills And Ellipticals Bring Health Club Quality To The Home
Precor®, a leading home and commercial fitness equipment manufacturer, has introduced twelve new Precision™ and Energy™ Series model Treadmills and Elliptical Fitness Crosstrainers™ (EFX®) for consumers. This high performance equipment combines health club-proven Precor technology, quality and design to help exercisers reach fitness goals at home.
"Customers know Precor as a brand that represents the pinnacle of innovation and quality in fitness equipment," said Adam Hubbard, Director of Product Management, Precor. "Our new Precision and Energy Series treadmills and ellipticals incorporate the advanced technology and design features used in our popular fitness center equipment, creating a personalized workout experience that helps instruct, motivate and inspire exercisers on their fitness journeys."
______________________________________________________________________________________________________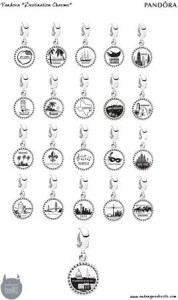 PANDORA Debuts Jewelry Destination Charms
PANDORA Jewelry gives women the opportunity to have a memento of their favorite places on earth with the introduction of the PANDORA Destination Charms. Every sterling silver dangle charm is engraved with a design that symbolizes the spirit of each of the 21 locations. Whether they met their match on the Golden Gate Bridge in San Francisco, were born and raised in the city that never sleeps, or dream of exploring the beaches of the Bahamas, PANDORA's new Destination Charms are a stylish way to capture all a women's travel moments; past, present and future.
______________________________________________________________________________________________________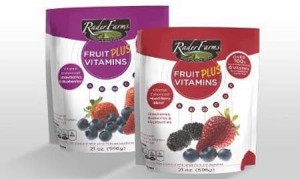 Inventure Foods Introduces Vitamin-Enhanced Whole Fruit Under Its Rader Farms® Brand
Inventure Foods advances the frozen fruit category with the introduction of Rader Farms® Fruit PLUS Vitamins™, the first-ever fortified whole frozen fruit product. Using proprietary technology and topical nutrients sourced from whole fruits and vegetables, Fruit PLUS Vitamins builds on naturally-occurring vitamins found within whole strawberries, blueberries and blackberries and boosts the nutrition level with five additional vitamins, including B1, B6, D, E and K. The additional nutrients are extracted naturally from a blend that includes cranberries, orange, shitake mushrooms, pomegranates and other fruits that are topically applied to the berries. The process boosts nutritional value without altering the appearance or taste of the naturally sweet fruit that Rader Farms is known for. Available in Strawberries & Blueberries and Mixed Berry Blend (featuring strawberries, blueberries and blackberries), the Fruit PLUS Vitamins line is currently available in grocery store freezers in select markets.
______________________________________________________________________________________________________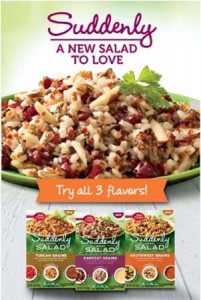 New Suddenly Grain Salad™ Mixes Offers New Take On Grains
Suddenly Salad™ is expanding its pasta salads to include grain salads. Now consumers can get more whole grains into their everyday diets. New Suddenly Grain Salad mixes are a completely new take on grains. Suddenly Grain Salad mixes are a wholesome blend of grains such as brown rice, wild rice, wheat berries and quinoa, paired with flavorful herbs and spices in a boil-in-bag format for convenient prep. Dried fruit, vegetables and/or nut mix-ins along with a zesty-flavored dressing packet are included to create a blend of bold flavors and textures. Served cold or warm, the Harvest, Tuscan and Southwest Grain varieties make for a great side dish to brighten any meal occasion.
"A grain salad that you can eat cold is a novel concept," said Jeremiah Palmer, marketing manager, side dishes. "We know Americans love pasta salad, and they are trying to get more whole grains into their diet. This product is the perfect blend of these two desires and we're ecstatic to introduce it into the market in this 'all in one' convenient format."
______________________________________________________________________________________________________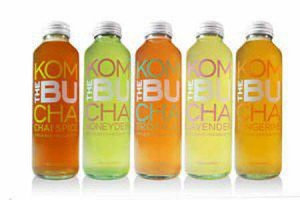 Makana Beverages Launches TheBu, A New Style Of Kombucha
TheBu Kombucha, an exceptionally refreshing blend of cultured tea and live probiotics, has launched into Sprouts Farmers Markets, select Whole Foods Markets® and other natural and fine specialty stores. TheBu is available in five artisan flavors: Tangerine, Tropical, Lavender, Honeydew and Chai Spice.
"TheBu is the result of our quest for the perfect beverage," said TheBu co-founder and VP of Marketing, Ryan Mason. "We are excited to be expanding into Sprouts and select Whole Foods, and we look forward to helping customers harness the natural balance, energy and enhanced vitality associated with our beverage."
______________________________________________________________________________________________________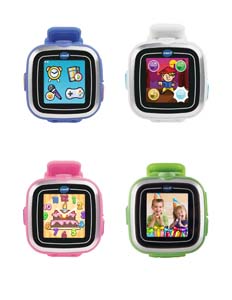 VTech Spearheads Wearable Technology For Kids With Kidizoom Smartwatch
VTech, a world leader in age-appropriate and developmental stage-based electronic learning products for children, has made available its first ever fun camera watch for kids: the Kidizoom® Smartwatch. The world's first Smartwatch for kids, this innovative, multi-function watch is packed with robust features such as a built-in camera, video and fun photo effects, offering an enriching fun and educational experience in a wearable, kid-friendly, take-anywhere gadget. The Kidizoom Smartwatch is leading the way into a new era of wearable technology tailored for children as young as four years old.
William To, President of VTech Electronics North America, said, "With the trend in smartwatches for adults, VTech has again successfully harnessed the latest technological trend and brought it to children in a fun, interactive, safe and educational way. The unique camera and video functions really resonate with children and set us apart from other watches and wearable tech."
______________________________________________________________________________________________________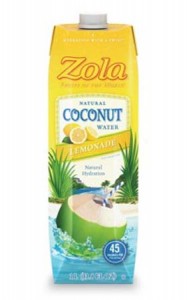 Zola Fruits Of The World Releases Coconut Water Lemonade
Zola® Fruits of the World™, makers of top-selling Coconut Waters and Acaí Juices in the United States, has made its Coconut Water Lemonade available nationwide. This newest flavor innovation combines naturally hydrating Coconut Water with the refreshment of lemonade for a taste that is a perfect balance of tart and sweet. With this release, Zola will roll out an exciting summer brand campaign encouraging consumers to embody Zola's passion for life and "Live Life to the Fullest." On shelf now, Zola Coconut Water Lemonade is the 'Better for you lemonade.' At only 45 calories per 8 oz. serving, Zola Coconut Water Lemonade offers 100 percent daily value of Vitamin C and five essential electrolytes, including 220 mg of potassium, Zola Coconut Water Lemonade hydrates naturally, and the burst of lemon gives consumers a refreshing zing that is delicious and easy to drink.
______________________________________________________________________________________________________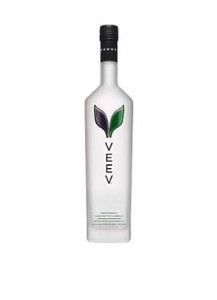 VEEV Spirits Introduces New 70 Proof VEEV® 2.0
VEEV® Spirits, one of the fastest growing independent spirits brands founded by the Reum brothers in 2007, has launched VEEV® 2.0, a full brand repositioning that includes a reformulated 70 proof liquid, a redesigned package and a strategic focus on the Vodka category. Accompanied with a multi-million dollar ad campaign, the new VEEV® will position itself as What Vodka Should Be™. The new liquid is complemented by a redesigned bottle with a bigger, striking new logo that showcases the iconic VEEV® leaves which, along with the word "VEEV," represents life and living well. The new bottle will now be shelved in the Vodka aisle and include a hangtag that carries the What Vodka Should Be communication along with a "New Look | Now 70 Proof" burst.
A daring new brand campaign that encourages consumers to CHEAT ON VODKA, will launch this week and is intended to break through the clutter and spark a little controversy. The ads will encourage bartenders and consumers alike to break from their boring drinking routines and cocktail menus to try something new, exciting and better tasting. As part of this campaign, VEEV® will be releasing digital videos and display ads, outdoor ads and a first for the liquor industry, a Twitter activated vending machine where users win a special prize when they "Tweet To Cheat On Vodka."
______________________________________________________________________________________________________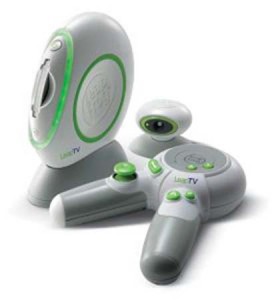 LeapTV Introduces First Educational, Active Video Gaming System For Kids
LeapFrog Enterprises, the leader in children's educational entertainment, has unveiled its first educational, active video gaming system, LeapTV™. Just like its no. 1 selling line of LeapPad children's tablets, LeapTV is designed from the ground up specifically for children ages three to eight years old. This innovative new video game console system changes the way children learn by combining activity and movement with best-in-class educational curriculum. With simple and intuitive user interfaces created with first time players in mind, LeapTV includes a unique transforming gaming controller that has been specifically designed for children's small hands and limited dexterity. In its regular configuration, it enables classic gameplay, but with the simple press of a button it easily transforms into a motion controller and LED pointer controller. The LeapTV system also features a motion-sensing camera that puts a child directly in the game and a unique console design that elegantly integrates into most homes. LeapTV's extensive Learning Library for 2014 includes more than 100 fun video games and videos all developed or selected by LeapFrog's in-house learning experts.
______________________________________________________________________________________________________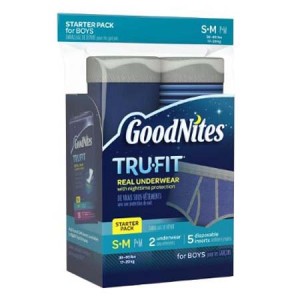 GoodNites Brand Launches GoodNites* TRU-FIT* Underwear
Heeding parents' desires for a discrete and reliable bedwetting alternative, Kimberly-Clark's GoodNites® brand, a leading manufacturer of bedwetting management solutions, has introduced TRU-FIT*, cotton-blend underwear with disposable, absorbent inserts. This unique product washes and feels like regular underwear and provides the nighttime protection to help keep sheets and pajamas dry at night. Eighty-seven percent of Moms who tried TRU-FIT* said it will make their kids more confident.
"GoodNites* TRU-FIT* is an innovative product born from the consumer insight that mom desires greater normalcy in managing bedwetting to help her child feel more confident," said GoodNites Senior Brand Manager Doug Daniels. "Bedwetting is common – and it's our mission for mom & child to have the resources, education and support they need to successfully manage this condition."
______________________________________________________________________________________________________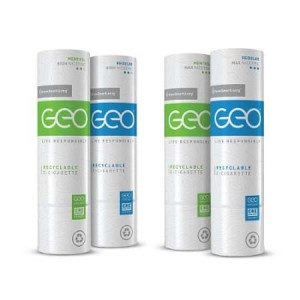 GreenSmartLiving Launches New Geo Recyclable e-Cigarette
GreenSmartLiving, a leader in creating a conscious living and environmentally friendly alternative to traditional combustible cigarettes, has launched its new Geo recyclable single use e-cigarette. Geo products are made with pharmaceutical grade liquid nicotine produced in the U.S.A. and manufactured in FDA approved facilities. GreenSmartLiving is ahead of the e-cigarette regulations and provides sustainable smoking solutions without the harmful tar and chemicals found in traditional cigarettes. Geo disposable e-cigarettes are a welcome alternative for cigarette smokers and are created from the highest quality products in the industry.
"We provide an easy to use recycling program that allows consumers a responsible way to reprocess used products and benefit the environment, without taking too much time and effort," said Adrian Chiaramonte, GreenSmartLiving Founder and CEO. "Additionally, GreenSmartLiving is staying ahead of regulations by using a pharmaceutical grade e-liquid nicotine."
______________________________________________________________________________________________________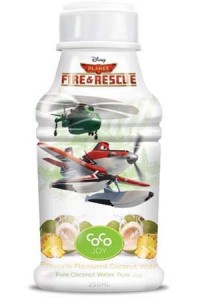 FAL Healthy Beverages Launches Coco Joy Kids
FAL Healthy Beverages, a FAL Group brand, has launched Coco Joy Kids, the naturally fruit-flavored pure coconut water for kids, containing no added sugar or preservatives. Coco Joy Kids offers a new approach to garnering the health benefits of coconut water. Unlike other coconut water beverages that mix the fatty, milky juice of aged brown coconuts with green coconut water, Coco Joy Kids is made purely from fresh, young green coconuts from Southeast Asia.
"Coco Joy Kids is thrilled to launch our products at the premiere of Disney's Planes: Fire & Rescue," said Tim Xenos, CEO of FAL Healthy Beverages, a FAL Group brand. "Coco Joy Kids products feature Disney's Planes: Fire & Rescue characters, offering a fun way for parents and their children to enjoy a refreshing, delicious beverage together while making a healthier choice."
______________________________________________________________________________________________________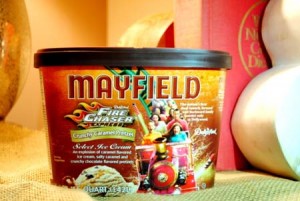 Dollywood's FireChaser Express Receives Special Mayfield Ice Cream Flavor
Dollywood's FireChaser Express, the exciting new action ride in Dollywood's Wilderness Pass, is being celebrated with a special flavor of Mayfield Ice Cream, FireChaser Express Crunchy Caramel Pretzel. The tasty treat features colorful artwork of FireChaser Express blasting in to action in Dollywood's Wilderness Pass. Consumers may purchase FireChaser Express Crunchy Caramel Pretzel at Food City, Food Lion, IGA, Ingles, Kroger, Piggly Wiggly, Publix and Wal-Mart locations in Tennessee, Kentucky, Virginia, Georgia, Alabama, North Carolina and South Carolina.
"We're really excited to partner with Dollywood and bring these two great brands together. We believe this will be a perfect fit with our consumers," said President Emeritus Scottie Mayfield.
______________________________________________________________________________________________________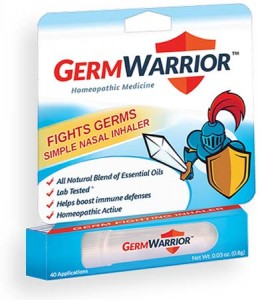 Boca Health Remedies Launches GermWarrior™ In Select Walgreens
South Florida based Boca Health Remedies has distributed its GermWarrior homeopathic nasal inhaler to over 160 Walgreens stores in the Northeast. GermWarrior™ introduces a portable way to fight germs on the go. Its proprietary blend of essential oils wards off airborne germs and helps boost immune defenses through a convenient inhalation delivery system. The addition of GermWarrior™ into Walgreens' inventory reinforces the movement of many large retailers to build out homeopathic product sets and provide a larger variety of all-natural health options to the consumer.
CEO, Brett Jaffy, said, "Having a nationally recognized retailer such as Walgreens embrace GermWarrior™ has strengthened our brand position and reinforced our belief that there is a demand for such a product in this space. We look forward to reaching a new audience in the Northeast and providing a unique alternative to existing germ-fighting products on the market."
______________________________________________________________________________________________________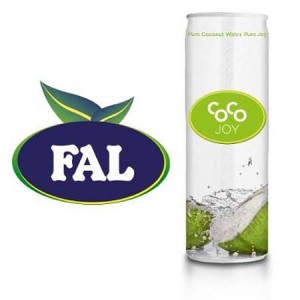 FAL Healthy Beverages Launches All-Natural Coco Joy
FAL Healthy Beverages, a FAL Group brand, has launched Coco Joy, a new coconut water made from young green coconuts, to meet the demand for the beverage in its purest form within the rapidly growing coconut water category. Unlike other coconut water beverages that mix the fatty, milky juice of aged brown coconuts with green coconut water, Coco Joy is never made from concentrate and is made purely from fresh, young green coconuts picked from Southeast Asia's tropical forests. Extracting the water from a young coconut is of key importance to the benefits and taste that sets Coco Joy apart from its competitors. Compared to leading coconut water brands, Coco Joy has fewer calories, less sodium, no added sugar and no preservatives, offering a guilt-free, refreshing, healthy hydration option for people of all ages. Fat and cholesterol-free, rich in potassium and magnesium, and naturally loaded with electrolytes, Coco Joy is the perfect option for those seeking healthier alternatives to sodas, juices and sports drinks.
______________________________________________________________________________________________________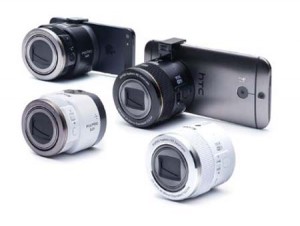 New KODAK PIXPRO SMART LENS Camera Now Available At RadioShack Stores
JK Imaging Ltd., the worldwide licensee for KODAK PIXPRO Digital Cameras and Devices, has introduced its new SMART LENS SL10 Camera now available at RadioShack stores in the U.S. Designed to work in tandem with smartphones for better quality photos, the SMART LENS Devices are highly portable and easily clip onto most Android and iOS smartphones, connecting wirelessly to bridge the benefits of advanced camera technology with the portability and convenience of users' existing phones. The SMART LENS Cameras use the phone's screen as the camera display. Users have the freedom to control the camera via the phone's screen or use the SMART LENS Device's buttons to toggle, zoom and capture photos or 1080p HD videos. For even more flexibility, the SMART LENS Camera can be operated independently and up to 30 feet away from the smartphone, giving more freedom to take large group shots with the wide-angle lens while controlling the SMART LENS Camera via the phone as the interface.
"RadioShack is proud to be the first retailer to carry the KODAK PIXPRO SMART LENS Camera in-store. It's a game changing piece of technology, and is a perfect example of how we are evolving our customer experience by adding amazing new products and innovative solutions to our assortment every day," said Paul Rutenis, senior vice president and chief merchandising officer, RadioShack.
______________________________________________________________________________________________________
Coty Names New Marketing Leadership Under Michele Scannavini
Coty announced a new organizational structure that aims to reinforce the company's growth path and strengthen its position as a global leader in beauty. The organization design will evolve from two stand-alone divisions, Coty Prestige and Coty Beauty, to a more integrated model built around categories and regions while maintaining prestige and mass differentiation and unique treatment in brand building, product development and sales execution where it represents a critical success factor. Under the leadership of Michele Scannavini, the new organization will be structured as follows: Renato Semerari, previously President, Coty Beauty , will assume the new role of President, Categories and Innovation. Under his leadership, this new group, integrating Marketing, R&D, Communications, Digital and Consumer Marketing Insight, will become the engine of strategic category and brand development, to drive best-in-class innovation worldwide. All Coty brands will be housed under four consumer-driven categories: Fragrance, Skin Care, Color Cosmetics and Body Care. Leaders of the four categories will be: Steve Mormoris, previously in charge of Coty Prestige-American Fragrance Marketing, is appointed CMO Fragrances. Johanna Businelli, previously in charge of Coty Beauty-Color Cosmetics Marketing, is appointed CMO Color Cosmetics. Jill Scalamandre , previously responsible for Coty Prestige-Skin Care Marketing, is appointed CMO Skin Care. Jurgen Scharfenstein , previously responsible for Coty Beauty-Adidas & Lifestyle Fragrance Marketing, is appointed CMO Body Care. Jean Mortier , previously President, Coty Prestige , will be appointed President, Global Markets, to better leverage the company's global scale and bring stronger sales execution.
______________________________________________________________________________________________________
NBA Names Pamela El As CMO
The NBA has hired longtime marketing executive Pamela El as its chief marketing officer. El will be responsible for marketing and advertising for the NBA, WNBA and NBA Development League. Previously, El was the senior vice president of financial brand marketing for Nationwide Insurance. Before that, she spent more than a decade with State Farm Insurance as marketing vice president.
______________________________________________________________________________________________________
Kevin Mead Joins AEROSOLES As EVP Of Retail
Kevin Mead has joined the Senior team at Aerosoles as Executive Vice President, Retail reporting directly to CEO Jules Schneider. Mead will lead the strategic direction, ongoing expansion and operations of Aerosoles retail and outlet locations. Mead is the former SVP, Director of Stores for The Children's Place. Prior to The Children's Place, Mead held Senior Level Store Operating positions at Ralph Lauren, Aura Science, Victoria's Secret Beauty, Old Navy and Macy's.
______________________________________________________________________________________________________
Red Lion Hotels Corporatio Names Sarah Frank As Director Of Brand Mktg.
Red Lion Hotels Corporation has named Sarah Frank Director of Brand Marketing. She will be responsible for leading branding for the company which includes creative services, traditional marketing, print media and advertising as well as managing the RLHC virtual branding teams.
______________________________________________________________________________________________________
Rent-A-Center Names Aubyn Thomas V.P. Of Marketing
Rent-A-Center, the nation's largest rent-to-own operator, has appointed Aubyn Thomas to vice president of marketing. Reporting to Rita Bargerhuff, senior vice president and chief customer officer, Thomas is charged with leading a full complement of marketing functions, including the integration of Rent-A-Center's brand strategy, into all marketing communications. With over 15 years of leadership experience in brand strategy and customer-relationship management, Thomas recently served as vice president of consumer marketing at Lowe's Home Improvement.
______________________________________________________________________________________________________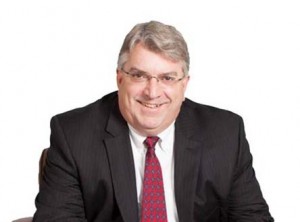 Nashville Wire Products Appoints Geoff Wigner As V.P., Sales & Mktg.
Nashville Wire Products has appointed Geoff Wigner as Vice-President of Sales & Marketing, Display Division for the Lebanon, TN-based designer and manufacturer of custom POP Displays and Store Fixtures. Wigner most recently served as Executive Vice President SMS Assist, a technology driven facilities maintenance and management company. Prior to joining SMS Assist, Wigner was Senior Director of Store Services for Dollar General, where he successfully managed more than $500 million in capital and expense budgets while directing major projects affecting more than 10,000 stores. (Web Site) www.nashvillewire.com
______________________________________________________________________________________________________

Testrite Visual Products Opens New Facility
Testrite Visual Products has opened a new facility, showcasing its comprehensive line of display and exhibit products for the retail, hospitality, point of sale and trade show markets. Testrite's new Visual Display Showroom and Design Center will provide visitors with an opportunity to view one of the display industry's most complete collections of stock and custom sign frames, banner stands, hanging graphic hardware, tension fabric structures and counter top displays. The new facility is just one block away from Testrite's manufacturing and corporate headquarters.
Larry Rubin, Testrite President & CEO, said, "Not only does our new showroom enable us to display our range of products and capabilities, but also provides an inspirational setting for design and solution development". (Web Site) www.testrite.com
______________________________________________________________________________________________________
DisplayMax And Landaal Partner Introduce Turn-Key Display System
DisplayMax Merchandising Services and Landaal Packaging Systems have teamed up to offer a Turn-Key Display System that is designed to improve POP display program performance. "The benefit of this program is that it provides clients an end-to-end solution for their in-store promotional initiatives. Our focus is to ensure that well-crafted POP displays are reaching the sales floor and engaging the customers," said Ron Abbott, Director of Business Development at DisplayMax. "We help clients execute all aspects of the program from design and printing, to fulfillment and delivery, to installation and follow-up maintenance at the store. Our goal is to produce high quality displays and achieve 100% execution compliance at all scheduled stores so the promotion has an opportunity to work."
"From our experience in retail merchandising, we recognized there is a significant problem with execution compliance of POP displays," explains Abbott. "Many never make it to the sales floor because store management doesn't have time or motivation to install them, or they are unaware it was scheduled to arrive. A large number of displays are simply thrown into the trash and written off as wasted marketing dollars."
The Turn-Key Display System eliminates this issue by providing in-store installation as well as the creative design and production services. The team at Landaal Packaging provides the expertise and production services for the displays and DisplayMax merchandising teams install them and maintain them in-store. For more information, visit. (Web Site) www.displaymaxmerchandising.com
______________________________________________________________________________________________________
Blanc Display Group Acquires Wire Displays
Blanc Display Group has acquired Wire Displays Inc. of Lodi, New Jersey, exponentially growing their manufacturing capabilities and product line of quality custom wire Point of Purchase racks and displays. The purchase of Wire Displays will bolster Blanc Display Group's expertise and presence in counter displays, floor displays, KD (knock down) racks, counter spinners, floor spinner displays and customized applications while broadening their product lines. The addition of Wire Displays also facilitates a convenient one-stop shopping experience, wherein the design and manufacturing of custom merchandise merge to create cost-effective custom products. (Web Site) www.blancind.com
______________________________________________________________________________________________________
DCI-Artform Announces Staff Appointments
DCI-Artform, a global retail/shopper marketing firm, announced the following new hires to its Milwaukee headquarters: Marketing & Digital Solutions: Catherine Corrao, Marketing Manager supporting the Transportation sector; Maureen Fay, Marketing Manager; and Kevin Burgess, Associate Consumer Insights Manager. Design: Mike Camarata, 3-D Designer; Nicholas Hixon, 3-D Designer; and Peter Jarosz, 3-D Designer.
Tyler Wojciechowicz has been promoted to Associate Electrical Engineer. In the Chicago office, DCI-Artform adds Dave Nielsen, Senior Sales Executive, focused on new business development. (Web Site) www.dci-artform.com
______________________________________________________________________________________________________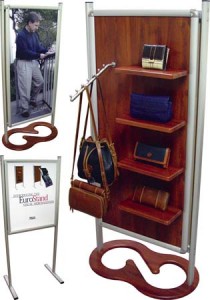 Walls + Forms Offers EuroSign EuroStands
Walls + Forms offers EuroSign EuroStands, multi-functional merchandisers that offer the ultimate in versatility, mobility, and emphasis. EuroSign EuroStands do the job of high-impact visual merchandising and point-of-purchase whenever each is needed. They are ideal for applications including commercial graphics, point-of-purchase signs, convention centers, and exhibit halls, retail stores, bank, brokerage firm, insurance and mortgage company; travel agencies; movie theatres; live productions; casinos, hotels and resorts; restaurants; schools, general commercial; and more. EuroSign EuroStands are simple to use, easy to install, and ready for personalization. They combine style with function and feature a user-friendly "front loading" frame design. EuroSign EuroStands are ideally suited for full color lifestyle posters, promotional ads, or any other visual merchandising application. Materials securely in this frame and graphics can be changed in seconds. The components are made from industrial grade materials. For more information, visit (Web Site) www.wallsforms.com
______________________________________________________________________________________________________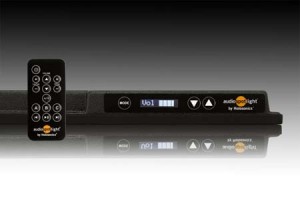 Holosonics Offers Audio Spotlight
Already featured in thousands of prominent installations worldwide, the Audio Spotlight directional speaker system by Holosonics just received a lengthy list of improvements and new features. Designed to produce a narrow beam of sound, similar to the beam of light from a stage spotlight or flashlight, Audio Spotlight speakers provide unprecedented directivty and sound control. By simply aiming the thin, flat speaker panel at the desired target, Holosonics' patented technology allows users to discreetly provide sound to specific areas, without significantly impacting the overall ambient noise level, or disrupting surrounding areas. Holosonics' new speaker design eliminates the external amplifier in lieu of a simpler, sleeker, all-in-one package. While the amplifier/processor has been squeezed into the speaker, its abilities and features have also been significantly enhanced. The amplifier now features revised audio processing, resulting in a much fuller and more natural sound output, including an improved low frequency range. The improvements in breadth and depth of sound quality the new models offer is quite impressive, and a large step forward for its unique directional speaker technology. The new Audio Spotlight systems also offer a built-in playback device with microSD memory capability, as well as an infrared remote control, seamlessly allowing users complete advanced control over the system's features and parameters. Rounding out the control features are a series of selectable optimized preset modes designed to best accommodate typical program material, such as voice, music, and power. A visual display screen on each speaker also provides real-time report of mode, settings, adjustments, and level metering. Holosonics has also included VESA 100 and M6 mounting inserts on each speaker model, in addition to a pair of keyhole style inserts, to provide more flexible mounting options and third-party compatibility, which will be of great benefit to customers worldwide. For more information, visit. (Web Site) www.holosonics.com
______________________________________________________________________________________________________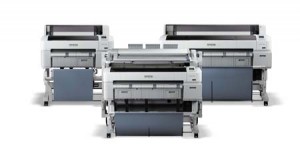 Epson Introduces Next-Generation SureColor T-Series Large-Format Color Printers
Epson America has introduced its next-generation family of large-format color printers – the Epson® SureColor® T3270, T5270, T7270, T5270D, and T7270D. Available in both single- and now dual-roll models, the SureColor T-Series features the Epson PrecisionCore™ TFP® print head and Epson UltraChrome® XD pigment ink to provide technical, corporate and marketing professionals an unprecedented combination of precision, performance and brilliance. Timothy Check, product manager, Professional Imaging, Epson America, said, "The new SureColor T-Series printers not only meet the specific requirements of today's engineering and scientific professionals, they incorporate the latest in printing technology to create accurate large-format prints well-suited for a variety of projects and applications, ranging from CAD drawings and GIS Maps to corporate graphics and retail posters." For more information, visit. (Web Site) www.Epson.com
______________________________________________________________________________________________________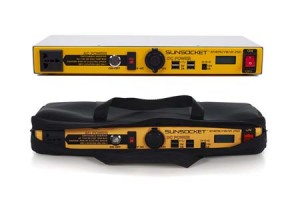 Trade Show Emporium Partners With Aspect To Creates Aspect Solar's EnergyBar
Trade Show Emporium has formed a partnership with Aspect Solar, created with the intent to get trade show exhibitors away from the use of overly expensive energy for trade show booths. Aspect Solar's EnergyBar generator provides 250 watt-hours of power while weighing in at eight pounds. Many businesses purchase trade show booths that they can easily set up themselves, saving money prior to trade show day. Exhibitors should spend more money up front by buying a generator and a portable modular display they can add to later. Adding LED lighting and energy efficient products with a generator like the EnergyBar can save companies from massive ancillary charges at conventions. (Web Site) www.tradeshowemporium.com
______________________________________________________________________________________________________
MC2 Names Martin Knott Southwest Division President
MC2 has appointed Martin Knott as president of the southwest division, which includes Las Vegas, San Francisco and Kingman, Arizona. Knott will be responsible for the productivity of sales, manufacturing, design and management at the southwest division and will be based in Las Vegas. (Web Site) www.mc-2.com
______________________________________________________________________________________________________
Dimensional Design Adds John Morris To Its Marketing Team
Dimensional Design, Atlanta, has added John Morris to its marketing team. Morris has extensive experience in trade show marketing, event planning, graphic design, photography and videography. Prior to joining Dimensional Design, he managed marketing and customer relations for the American Society of Mechanical Engineers where he also developed ASME's conferences that included their flagship event, Turbo Expo in Germany with over 3000 attendees. (Web Site) www.dimensionaldesign.net
______________________________________________________________________________________________________
GLM Displays Creates Exhibit For VIE Healthcare
Exhibiting at healthcare conferences is an important way to grow VIE Healthcare's reputation as a leader in the healthcare consulting field. To achieve this goal, VIE Healthcare exhibited at two major healthcare conferences: the HFMA Conference in Las Vegas and the NACUBO Annual meeting in Seattle. VIE Healthcare worked with GLM Displays to put together a stunning 30ft Timberline Kit with Tapered Sides and Monitor Mounts. Their display featured an eye-catching wave-top canopy and a clean design that highlights the benefits of VIE Healthcare's services. They also used two Wave Tube Oval Display Counters to show off their informational materials and hold a raffle. With their reputation for excellence at stake, VIE Healthcare is confident their display represents their dedication to producing great results. (Web Site) www.glmdisplays.com
______________________________________________________________________________________________________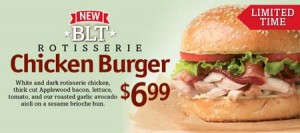 Boston Market Enters The 'Burger Wars' With New BLT Rotisserie Chicken Burger
As the "better burger" competition heats up, Boston Market is entering the fray … but with a signature twist. The fast-casual restaurant chain, known for its rotisserie chicken, has launched its BLT Rotisserie Chicken Burger, a limited time offering available in all of its 459 restaurants. The BLT Rotisserie Chicken Burger features the chain's signature rotisserie chicken, thick cut Applewood bacon, lettuce, tomato and its special roasted garlic avocado aioli on a sesame brioche bun. The Boston Market BLT Rotisserie Chicken Burger is a fresh take on a summer staple that comes at a fitting time. Last year marked the first time in a century that Americans consumed more chicken than beef, according to the USDA, and the popularity of poultry does not appear to be slowing down soon.
"With the popularity of chicken at an all-time high and the expansion of the 'better burger' category, the opportunity was perfect for a chicken burger," said George Michel, CEO of Boston Market. "We've created a burger as only Boston Market can – taking our signature rotisserie chicken and creating a delicious burger with bacon – it's the best of both worlds." (Web Site) www.bostonmarket.com
______________________________________________________________________________________________________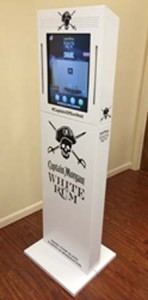 Captain Morgan White Rum Social Shots Photo Booths Help Increase Brand Awareness
Social media photo booth kiosks are being shipped around the country recently as part of a marketing campaign for a new white rum by Captain Morgan. The photo booths were supplied by Social Shots, a company which specializes in social media photo booths for sale. The photo booths allow people to take pictures of themselves which are then instantly shown branded inside a Captain Morgan White Rum frame. Other graphics can also be added with the easy to use interface in the photo booth. Once pictures are taken, the images can be uploaded immediately to Facebook, Twitter or sent to cell phones via text message. Images can also be emailed.
"Everyone loves to have their picture taken when they are having a good time. What our photo booths do is capture those smiling faces and allow them to be instantly shared with the world. Those smiling faces, when attached to the brand, create a very organic brand advocacy platform for our clients," said Social Shots national sales manager Dennis Carrion.
The Social Shots social media photo booths also appeal to brands because of the units ability to harvest data. The photo booths can capture information like email and other contact information immediately. This type of permission-based data collection could allow for ongoing marketing initiatives to a targeted audience. "Knowing your audience makes it a lot easier to market to them. The more information we can deliver, the better the marketing experience will be for both the users and the brands we work with," said Dennis. (Web Site) www.socialshots.com
______________________________________________________________________________________________________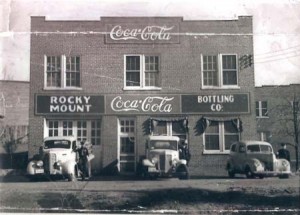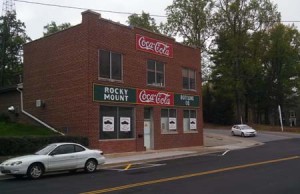 Iconic Coca-Cola 'Ghost Signs' Restored In Revitalized Downtowns
Not long after Coca-Cola was invented back in 1886, the company hired sign painters to extol the virtues of the new delicious and refreshing beverage on the sides of buildings across the country. Thousands of iconic Coca-Cola wall murals became prominent features in cities and towns, particularly in the rural South. Thousands of these iconic advertisements remain today, but many have faded and are barely recognizable. So, Coca-Cola Consolidated has joined a movement in many communities to revitalize downtowns, and the restoration of these 'ghost signs' has become a part of the rebirth of small town America. Coca-Cola Consolidated is currently unveiling newly refurbished historic Coca-Cola wall murals in Rocky Mount, VA; Ronceverte, WV; Hinton, WV; Concord, NC; Hendersonville, NC; Roanoke, VA; Salisbury, NC; North Wilkesboro, NC; and Mebane, NC with plans to repaint many more.
"Coca-Cola has been a part of the fabric of American life for more than 128 years," said Lauren Steele, Sr. VP, Coca-Cola Consolidated. "Long before the world-famous Times Square Coca-Cola sign was built, thousands of wall murals were painted in small towns and cities across the country. At Coca-Cola Consolidated, we have been identifying and refurbishing those signs over the past few years in partnership with community efforts to revitalize downtowns in our franchise territory." (Web Site) CokeConsolidated.com
______________________________________________________________________________________________________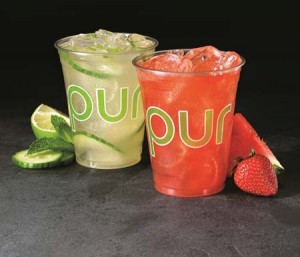 Extreme Pita Launches New Purfresh™ Beverages
Extreme Pita is promoting the launch of two new beverages in restaurants at participating locations in Canada and the USA. The beverages are a part of a new menu strategy that will continue to roll out this year. Purfresh™ beverages are unique drinks, made in house, using premium, fresh ingredients with a vibrant and balanced flavour combination that will cool you off on a hot day. The beverages will be offered in one size (12 oz) and in 2 varieties for $2.49 or $1.99 when purchased with an entrée: Strawberry Watermelonade (84 calories) is made with fresh strawberries, watermelon, lemon & lime juice and agave syrup; and Cucumber Mint Lemonade (89 calories) is made with fresh cucumbers, mint leaves, lemon & lime juice and agave syrup.
"Extreme Pita has always stood out as a healthier, delicious option within the marketplace and our new Purfresh™ beverages are a step in the same direction," said Erica Gale, Director of Marketing for Extreme Pita, "It's the perfect time of the year to launch a refreshing new beverage. We look forward to the increase in traffic to our restaurants." (Web Site) www.extremepita.com
______________________________________________________________________________________________________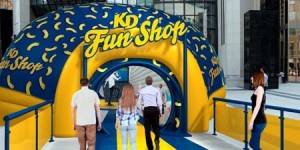 Kraft Dinner Launches Pop-Up Shops In Montreal, Toronto And Vancouver That Only Accept Fun As Currency
After a look into the state of fun in Canada , Kraft Dinner has created a plan to help Canadians let their fun out without the hassle of money. Three extraordinary pop-up shops, and a series of roving kiosks will turn fun into a currency, only spendable with KD. "We're on a mission to encourage Canadians to let the fun out from coast to coast," said Kristen Eyre , brand director, Kraft Dinner, Kraft Canada. "The KD Fun Index helped us to understand the state of fun in Canada . What we found was that at any given time, only one in five Canadians are having it. Come on, Canada : we can do better than that!"
The KD Fun Shop is the only place in Canada where fun can be used like cash for real-world stuff. A first-of-its-kind pop-up shop held for three days in Toronto , Montreal , and Vancouver, it will be stocked with never-before-seen KD products. Money will be no good here as all products are only available for the price of fun. If people in Toronto , Montreal and Vancouver can't make it down to The KD Fun Shop, KD will bring the fun to them. The KD Fun Kiosks will be roving through each city centre surprising shoppers outside traditionally "unfun" places like transit stops, and dry cleaners injecting some needed fun in their day. The KD Fun Kiosks will let people spend their fun for the actual goods and services they were about to buy. "Canadians are ready to have more fun," added Eyre. "We're going to give it to them." (Web Site) www.kraftcanada.com
______________________________________________________________________________________________________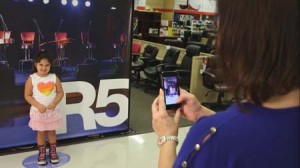 Office Depot Joins Hollywood Records' R5 In The 'Gotta Get INSPIR5D' Campaign
Office Depot has joined forces with Hollywood Records' pop-rock quintet R5, featuring Ross Lynch star of Disney Channel's Austin & Ally and Teen Beach Movie, on its back-to-school 'Gotta Get INSPIR5D' campaign. As students, parents and teachers set their sights on the next school year, now is the time to focus on a new beginning and a fresh start. Office Depot and R5 want to help everyone find their passion, chase their goals and make it happen.
Beginning July 21 through September 30, at most Office Depot and OfficeMax store locations, students, parents and teachers can engage with a one-of-a-kind augmented reality experience with the band. By using a smartphone and the Office Depot mobile app, shoppers can Be INSPIR5D as R5 comes alive, on the phone's screen, to offer words of encouragement and then poses for a photo opportunity with them. Fans can then share their inspiration and R5 group photo via their social network.
"'Gotta Get INSPIR5D' continues Office Depot's commitment to support students preparing for a new and adventurous school year," said Tim Rea, executive vice president of marketing for Office Depot, Inc. "We are thrilled R5 is sharing their experiences with students in this 'Gotta Get INSPIR5D' campaign. Our shared passion is to encourage individuals to be confident, work hard and keep reaching for their dreams." (Web Site) www.officedepot.com
______________________________________________________________________________________________________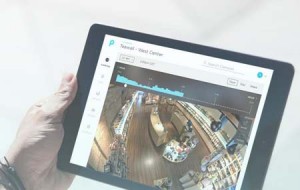 Prism Skylabs Introduces Next Generation Video Analysis Tool
Prism Skylabs has launched Prism 2, a major update to its cloud video platform, bringing retailers and other businesses new tools to manage and enhance customers' in-store experience. Prism 2 includes advanced image search, reporting, and collaboration features designed to make it even easier to optimize real-world commerce.
"Helping businesses make sense of a visual world is what Prism is all about," said Stephen Russell, CEO and Founder of Prism Skylabs. "We built Prism 2 from the ground up to be even more intuitive and understandable."
Prism gives managers vision across their enterprise and delivers insight into the hands of employees who need it most. It brings the full in-store environment to retailers' mobile devices and laptops, enabling real-time A/B testing of store design, remote auditing of brands and merchandise, and a comprehensive understanding of customer traffic and product interaction. "Having this type of data in my brick-and-mortar stores is priceless," said Joe Lezon, CTO of Alex and Ani. "It moves the needle and makes an impact on the business as a whole." (Web Site) www.prism.com
______________________________________________________________________________________________________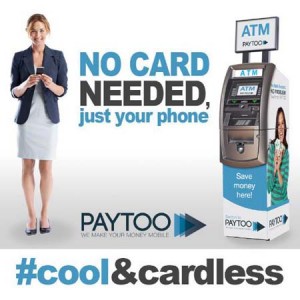 PAYTOO Mobile Wallet™ Offers PAYTOO Cardless ATM
PAYTOO Mobile Wallet™ is now allowing customers to make cash withdrawals without the use of a credit or debit card at PAYTOO cardless ATM. Through a collaboration with GENMEGA, PAYMENT ALLIANCE and PAYTOO Mobile Wallet™, this solution improves customer convenience and provides new services such as money transfer or the ability to give a PIN to family members so they could have cash access in times of need. Once at the ATM, consumers can redeem a one-time pin generated from their PAYTOO® Wallet for a selected amount or they can just do a regular withdrawal by entering their phone number and security code. Enabling lenders to offer instant access to cash to their customers or loyalties companies to offer Rewards point redemption for cash to their clients in about one minute, are just two of the new services offered.
Wes Dunn, Vice President of Sales from GENMEGA said, "As payment technology continues to evolve and the need for convenience becomes paramount, the ATM needs to evolve as well. GENMEGA is excited to introduce PAYTOO's innovative and industry leading payment technology to the market on both our ATMs and kiosks. Together with our equipment and their PAYTOO's service, the market is sure to be well served in the payment space for many years to come." (Web Site) www.paytoo.com
______________________________________________________________________________________________________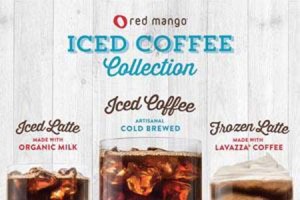 Red Mango Promotes Introduction Of Cold-Brewed Coffee and Lattes Across U.S.
Red Mango, the beloved yogurt and smoothie brand, has launched its new Iced Coffee Collection featuring artisanal cold-brewed coffee, as well as iced and frozen lattes. With the introduction of these products, Red Mango is indulging its existing audience with an appealing and unique alternative for a coffee lover's daily fix. To make its cold-brewed coffee, Red Mango is brewing premium roasted Lavazza Tierra brand coffee beans, which are a 100-percent Arabica product made using the green coffees exclusively from three small-scale coffee-growing communities in Columbia, Honduras and Peru. Lavazza Tierra coffee is Rainforest Alliance Certified, indicating that it has been grown and harvested with environmentally and socially responsible practices.
Red Mango Founder Dan Kim, said, "We will be using a process that until now has typically been available only at local coffee houses — a cold-brew system. The coffee that is created, which is more of a concentrate and takes 8-12 hours to produce, has less acidity than hot brewed coffee."
"In understanding how important the taste of coffee is to American consumers, we made the key decision to use only roasted Lavazza beans, grinding them onsite at each store location, and utilizing this cold-brewing system," Red Mango Vice President of Marketing Jim Notarnicola said. "Across the United States, we will be the first large franchise organization to use this artisanal method." (Web Site) www.redmangousa.com
______________________________________________________________________________________________________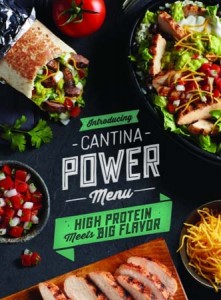 Taco Bell Packs Protein With Flavor In New Power Platform
Big flavor and high protein have come together to create a Power Platform at Taco Bell. This new platform was created to reflect the evolving lifestyles and dietary needs of consumers looking for great tasting options that are high in protein. Available at participating locations nationwide, the first iteration within the Power Platform – the Cantina Power Menu™ – offers Bowls and Burritos packed with protein and nutrient-rich produce, with more than 20 grams of protein and 500 calories or less. Additionally, the company plans to expand these protein-packed options throughout different day parts and will begin local testing for a new Power Greek Yogurt at Breakfast, as well as Power Breakfast Bowls and Burritos.
"We've evolved the Cantina platform based on consumer feedback. We heard customers requesting a higher protein solution with the flavors Cantina delivers, so here is Cantina Power," said Brian Niccol, President, Taco Bell Corp. (Web Site) www.tacobell.com
______________________________________________________________________________________________________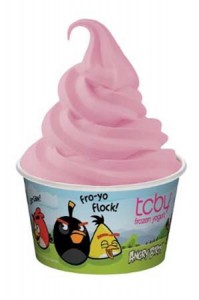 TCBY And Rovio Entertainment Roll Out Angry Birds Character-Inspired Flavors
TCBY and Rovio Entertainment are partnering to offer Angry Birds character-inspired flavors. The summer campaign offers the chance to win hundreds of prizes, including a grand prize trip to Angry Birds Space Encounter at the Kennedy Space Center. TCBY will offer an array of limited-time Angry Birds flavors and exciting prizes. Flavors include: Red's Birdberry Yogurt; Piggies' Sour Apple Sorbet; Chuck's Bananabird Sorbet; and The Blues' Cacaw Cotton Candy Yogurt.
"For kids, summer is all about fun. This Angry Birds partnership is the perfect way for us to join in on the festivities," said Kelly Miano, Director of Marketing for Famous Brands International. "The bold yogurt and sorbet flavors bring popular Angry Bird characters to life and offer the perfect accent to warm weather and sun-filled days at the beach or pool."
The TCBY and Angry Birds summer fun continues with an interactive digital sweepstakes. Eager hopefuls are invited to visit the TCBY Facebook where they'll find an Angry Birds App to enter for a chance to win a grand prize trip to Angry Birds Space Encounter at the Kennedy Space Center. After entering, consumers will have the opportunity to spin a virtual "prize wheel" for a chance to instantly win hundreds of prizes, including Angry Birds plush toys, key chains, and TCBY gift cards. Angry Birds stickers will also be handed out in TCBY stores with a special code that provides a bonus entry into the grand prize sweepstakes. (Web Site) www.tcby.com
______________________________________________________________________________________________________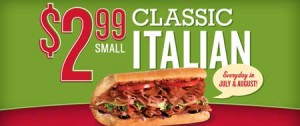 Quiznos Runs Classic Italian Sub Summer Promotion
In the spirit of summer, Quiznos is serving up the Classic Italian sub for just $2.99 all day, every day during July and August. The Classic Italian sub is Quiznos signature, toasted sub that put the little sub shop from Denver on the map. "The Quiznos concept started in an Italian restaurant more than thirty years ago," said Susan Lintonsmith, Quiznos Chief Marketing Officer. "The Classic Italian sub was the first toasted sub that we debuted. Today, this sub continues to be a guest favorite! And, our Italian heritage still inspires our passion for using fresh, quality ingredients that deliver on flavor." (Web Site) www.quiznos.com
______________________________________________________________________________________________________
Moasis Global Inks Deal With Esri To Expand Location Marketing Platform
Moasis Global, creators of the Intelligent Location Engine™ marketing platform, have partnered with Esri
(www.esri.com) to provide marketers with consumer segmentation data that classifies US neighborhoods into market segments based on socioeconomic and demographic factors. By integrating Esri's Tapestry data into a location-based mobile marketing platform, Moasis makes it possible for marketers to optimize the performance of their mobile marketing campaigns and better pinpoint the best potential customers and prospects.
"The integration of Esri's Tapestry data with the Moasis Geo-Grid™ platform enhances the offering and capabilities to target and deliver to specific audiences," said Ryan Golden, CEO of Moasis Global. "The combined offering will strengthen the current capability to analyze markets and identify opportunities. Marketers can not only optimize campaigns in real time but gather consumer information that can fuel decisions across departments within a company."
Appealing to marketers who are ready to better measure the performance of their mobile marketing and optimize in real time, the Tapestry data, combined with Moasis' location marketing platform, helps identify and target the best customers and prospects in a specific area. Now marketers can target the "who" of lifestyle demography with the "where" of local neighborhood geography to create distinct behavioral market segments by location.
"Reaching the right consumers at the right time and the right place is the holy grail for today's marketer," said Myles Sutherland, manager of emerging businesses at Esri. "The integration of Esri's Tapestry Segmentation data and Moasis' geo-grid platform helps those marketers deliver targeted messages to consumers in a way that brings value to mobile consumers." (Web Site) www.moasisglobal.com
______________________________________________________________________________________________________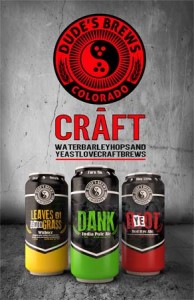 Dude's Brews Launches Two New 'One-Of-A-Kind' Craft Beers
Dude's Brews has launched two new craft beer categories. Leaves of Lemongrass and Riot Red Rye Ale are available at Dad & Dude's Breweria® in Aurora, and available August 1st in select restaurants and liquor stores. Dude's Brews has now brought three new craft beers to market in less than nine months, with three more planned by the end of the year.
The new craft beers include: Dank IPA®-an India Pale Ale, currently the most popular style of craft beer in America; Leaves of Lemongrass-a light-bodied, Belgian-style Witbier, brewed with lemongrass, coriander and orange peel; and Riot Red Rye Ale-spicy red ale brewed with rye and infused with Lampong peppercorns from Indonesia. Like all of Dude's Brews craft beers, Dank IPA®, Leaves of Lemongrass and Riot Red Rye Ale are exclusively made with native Colorado grains, giving Dude's Brews a flavor that is unique in the craft beer market. There is also a new look for Dude's Brews' canned craft beers. Zenman Ad Agency in Denver helped to develop the design and branding for the cans for Dank IPA®, Leaves of Lemongrass and Riot Red Rye Ale. The edgy new design captures the rebellious spirit of Dude's Brews' owner and founder Mason "Dude" Hembree, who quit his corporate job to follow his dream of opening a brewpub with his father.
Dude's Brews co-founder and CEO, Thomas Hembree, said, "The fact that we've been able to launch three craft beers in nine months, coupled with a redesign for the brand, is unprecedented in the craft beer business." (Web Site) www.thedudesbrew.com
______________________________________________________________________________________________________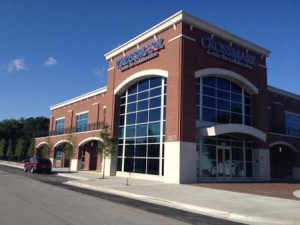 CROSSMARK Center For Collaboration Opens Next To Walmart Home Office
CROSSMARK has opened its new Center for Collaboration in Bentonville, Arkansas. The Center is located just steps away from Walmart's Home Office and features the latest in collaborative technology. A revolutionary concept in the retail industry, CROSSMARK's new facility is aligned with Walmart's objective of working closer with suppliers.
"CROSSMARK takes great pride in helping to bring the consumer goods industry together," said Ben Fischer, CROSSMARK CEO, at the Center's grand opening event. "This Center facilitates collaborative discussions in close proximity to Walmart, with rooms intended for joint business planning, product presentations, virtual modulars, and the facilitation of innovative ideas."
The 18,562 square-foot facility provides teams with the latest in technology, abundant space, and close proximity to make collaboration easy with Walmart and Sam's Club:
Nine joint business-planning rooms with flat-panel displays of various sizes and quantities. A presentation kitchen where food samples can be displayed in a consumer/home environment. A solutions center focusing on on-shelf availability and shopper research. Two rooms equipped with 8′ X 16′ PRYSM digital touch-screen walls. One large space on the second floor that can accommodate more than 100 people for town hall meetings or can be converted to an "action alley" displaying products. Other features at the CROSSMARK Center for Collaboration are designed to showcase in-home product usage, planogram layouts and modular planning strategies. An adjacent room can be used for the display of physical products on shelves as they would actually appear in a store. (Web Site) www.crossmark.com
______________________________________________________________________________________________________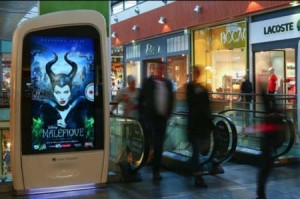 Clear Channel Outdoor Rolls Out 'Connect' Interactive Mobile Advertising Platform
Clear Channel Outdoor, the leading innovator in out-of-home advertising, is building on the successful global launch of Connect, its interactive mobile advertising platform, with the rollout of a U.S. and Canadian network that will give advertisers the ability to create mobile-interactive campaigns via outdoor advertising in 29 markets, including 9 of the top 10 U.S. DMAs. For the first time, advertisers are able to reach mobile consumers via out-of-home media and smartphones in integrated campaigns at national scale. Blue Bite, a leading mobile-marketing solutions provider, has been selected to provide back-end technology, operations, and sales support for Connect advertisers in the U.S. and Canada. Advertisers will benefit from a dedicated team and a seamless experience from ideation to execution, insights and reporting.
Clear Channel Outdoor and Blue Bite are making the development and execution of interactive mobile campaigns easy. Connect tags are attached to digital and static panels on pedestrian level outdoor sites with heavy traffic such as street furniture, bus shelters and other advertising structures, also in airports and at other points-of-sale. With Connect, Advertisers have a turnkey solution for interactive campaigns using existing web-optimized content whether they need NFC tags, QR codes or SMS numbers. Clear Channel Outdoor also plans to deploy beacons and other technologies when client demand and consumer benefit arise. Blue Bite will facilitate the consumer experience by delivering appropriate mobile content to each smartphone user who engages based on their location. They will ensure access to information, coupons and transactional opportunities, or facilitate interaction with social media or games. Campaigns can be customized by city, neighborhood, or even individual site. (Web Site) www.clearchanneloutdoor.com
______________________________________________________________________________________________________

_________________________________________________________________________________________________________

______________________________________________________________________________________________________

______________________________________________________________________________________________________

______________________________________________________________________________________________________
CLICK ON IMAGE TO VIEW DIGITAL EDITION
______________________________________________________________________________________________________
" target="_blank">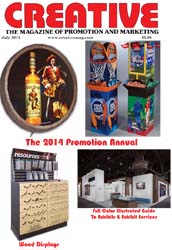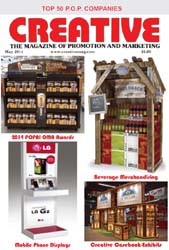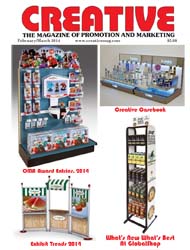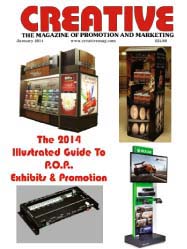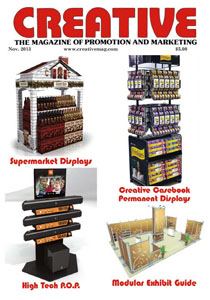 SEPTEMBER 2013 ISSUE
JULY 2013 ISSUE
MAY 2013 ISSUE
MARCH 2013 ISSUE
NOVEMBER 2012 ISSUE
SEPTEMBER 2012 ISSUE
JULY 2012 ISSUE
MAY 2012 ISSUE
JANUARY 2012 ISSUE